In 1945 a struggle for independence from French rule led to the division of Vietnam into the French controlled south and the communist-controlled north.
Saigon was the centre of Government for the State of Vietnam in the south. But the north attempted to reunify the country and a civil war ensued. South Vietnam was militarily supported by the USA in a futile effort to defeat reunification. Australia joined the war claiming not to do so would see the communists sweep further into Southeast Asia. Even Australia. During this period many people left Vietnam, a significant number making their way to Australia by heavily laden boats with little freeboard.
A long and bitter battle saw the defeat of the coalition forces and occupation of Saigon by the North Vietnamese from 30 April 1975. A provisional Government renamed it Ho Chi Minh City soon thereafter, now commonly known as HCMC.
That's recent history. Voltaire wrote in 1767, "History is nothing more than a tableau of crimes and misfortunes."
I am involved with a Chamber of Commerce trade mission to Vietnam. Our delegation arrived at HCMC mid-afternoon. Several Chamber members – previously refugee 'boat people' but now successful Australian businessmen – were very nervous, concerned about the possibility of their names being on a 'wanted' list. Whether it was my size or an awareness of my background, which I am not at liberty to discuss, or some other reason they stay close to me as we proceed through immigration. In fact, if they were any closer they would be in my suit pocket!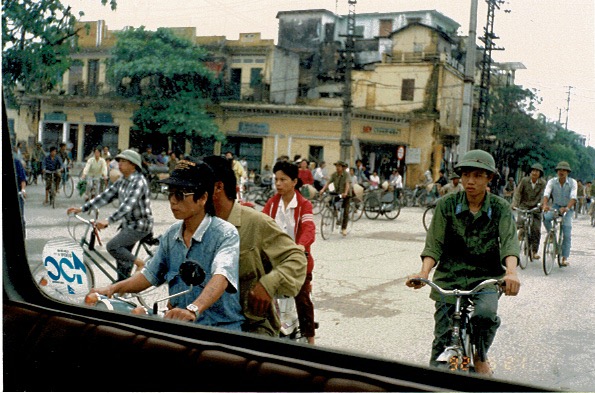 Talking of pockets, later as we walked down a crowded street a young man brushed past a Chamber member and deftly lifted a gold fountain pen from his pocket. He didn't feel anything. We quickly looked for the 'crim' but could not be sure which of the young men, scurrying in all directions, was responsible.
An Australian Senior Trade Commissioner met us at the airport and drove four of us into the bustling CBD.
"I went to a second-hand shop today and bought hub caps for my car," he said as he manoeuvered his car between hundreds of bicycles crossing our path. "I do that regularly, buying the same hub caps each time. They're frequently stolen but thieves always sell to the same shop. I buy them back cheaply. A couple of dollars. It keeps the economy ticking along," he smiled.
HCMC is a vibrant city featuring beautiful French architecture and tree-lined boulevards. It's the economic centre of the unified country.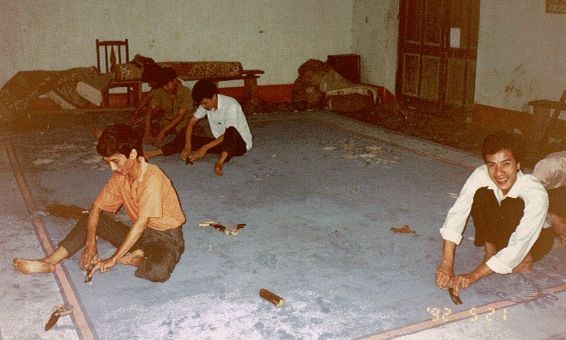 Small factories manufacture almost everything imaginable. We visit a number but the one that attracted most attention was a carpet factory. I was intrigued to watch dozens of Vietnamese hand weave New Zealand wool into beautiful carpets and tapestries. Next is a slow process of uniformly clipping the carpet with shears. Exquisitely precise.
Our group was keen to experience the best of local cuisine. We made our way to a well-regarded restaurant. The taxi stopped at the front of a row of timber buildings, including a number of mechanical repair shops.
I had previously observed that most shops are in clusters of similar purpose. It's not uncommon to have ten mechanical shops or twenty shoe or jewellery shops in a row.
"Where is the restaurant?" I asked the driver.
In response he appeared to point at the dirtiest, greasiest, mechanical repair shop, one of several in a line. Numerous motorcycles are indiscriminately parked nearby.
"No, not that shop. Where is the restaurant?" I repeated.
Our driver smiled politely and pointed to the staircase in the midst of a dozen motorcycles at various stages of disrepair parked in a disorderly fashion on the verge.
We alighted the stairs of an old building of wooden construction, being careful not to touch the handrail the surface of which appeared to have been used to wipe excess grease from the mechanic's hands for the last fifty years. On the first level someone opened an old wooden door fixed with well-greased hinges. But then everything seemed to be well greased!
This is different, I contemplated. There appeared to be more grease on the walls, floor and stoves in the kitchen than the repair shop downstairs. We are led through the kitchen to dining tables at the rear. A well decorated, neat, tidy and most importantly, clean area.
The food is delicious. I was particularly enamoured with the spinach and garlic dish and got stuck into it. Nobody else seemed interested.
"I read in the paper today that one of the foods we shouldn't eat in Vietnam is water cress," said one of my friends nodding in the direction of the 'spinach'. "It's grown in the sewers. A certain recipe for dysentery."
I am in the process of inserting another pile of cress into my mouth, pause and think, well, in for a penny in for a pound! I ate the lot, the entire bowl of cress.
The following day we flew to Hanoi. Visiting the bathroom one has to squeeze past a stack of cages containing chooks. Yes, chooks fly economy class not in the hold of the plane but stacked in the aisle. To me it's strange to hear cackling in the corridor but clearly nobody else is surprised.
Hanoi is a beautiful city – not bustling and vibrant like HCMC but it has charm and character with wide heavily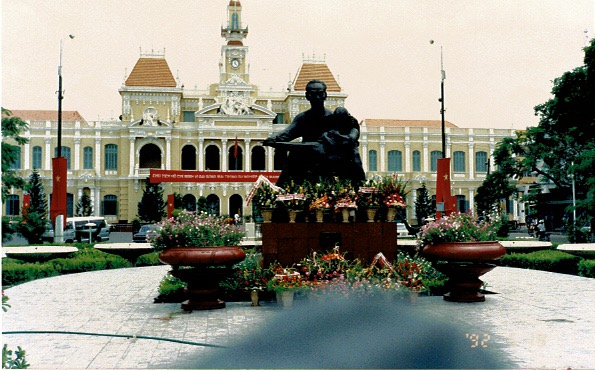 tree-lined avenues. There are two other very significant features – the magnificent lake in the historic city centre and the Ho Chi Minh mausoleum. The lake (Hoan Kiem Lak) is unusually green in colour; its greenness depending upon the weather and unlike any other lake in Vietnam, it is full of sacred tortoises.
We are staying at the French colonial style Metropole Hotel. Clearly the beds are built for people of below average size, although not below average for Vietnam. I am jammed between the headboard and footboard. There is no alternative but to drag the mattress onto the floor where I can stretch out. The only problem is, at floor level I can see extraordinarily large cockroaches scurrying around the perimeter of the room.
Today members of the trade delegation are as green as a shining Hoan Kiem Lak. With one exception everyone is suffering – soreness, vomiting and loose tummies. The exception is moi. It turns out the water cress is not as bad as the local newspapers suggested!
---
Gordon d'Venables has been, inter alia, a teacher, soldier, farmhand, lawyer and businessman. As a lawyer he travelled extensively for international clients. His letters from various times and places around the globe (PNG, England, Ireland, France, USA, Saudi Arabia, Serbia, Iran and others) refer to some of his experiences.
---
GORDON D'VENABLES: Letters.
GORDON D'VENABLES: Letter from USA, pre-Soviet Union Breakup.
GORDON D'VENABLES: Letter from Belgrade.
GORDON D'VENABLES: Letter from Iran.
GORDON D'VENABLES: Letter from India.
GORDON D'VENABLES: Letter from Saudi Arabia.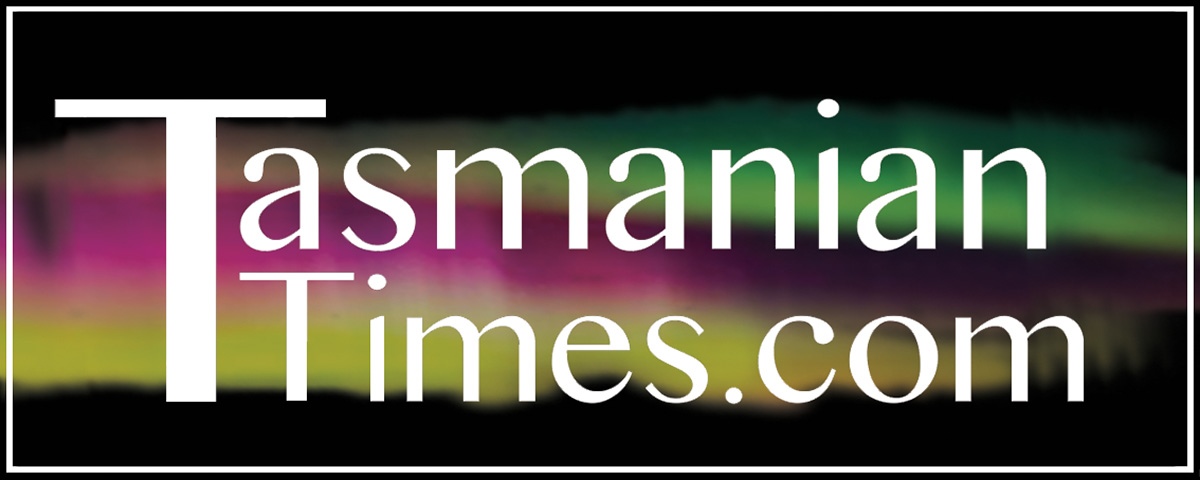 Author Credits: [show_post_categories parent="no" parentcategory="writers" show = "category" hyperlink="yes"]