This poem was first published by the Launceston Examiner on Saturday, 23 November 1844. The author is unknown.
On Leaving Tasmania
As from thy shore loved Isle I part,
So sweet, so sunny, so endearing,
A pang comes o'er my sorrowing heart
To watch thy gentle disappearing.
Thy evergreens serenely wave
Beneath a sky so softly glowing.
Their reflex in the streams which lave
The rugged rocks that break their flowing.
Thy balmy air – e'en Summer's heat,
Can steal from thee not all its sweetness,
Oft has it lent my willing feet
In childhood's hour, a joyous fleetness.
Where misty morning blushes soft
Above thy dimly-distant mountains,
I've seen the golden sun rise oft,
And melt their snows in gushing fountains.
When dewy evening paint, thy skies
With lovely richly-glowing glory
And those far heights reflect the dyes
Which tell a strange and wondrous story.
How oft I've watched that fervent hue
Grow faint, and dim, and softly tender,
Till, fading gradual from the view,
It seemed all beauty to surrender.
Then sweetly o'er the darkened scene,
The Queen of night her radiance showing,
Rose fair a beauteous silvery sheen
O'er mountain, tree, and river throwing.
All, all, must love thee, fairest Isle,
Thy skies, thy streams, thy trees, thy fountains
Thy golden sunset's gorgeous smile,
And sunrise o'er the snowy mountains.
And tho I bid thee thus adieu,
Perchance no more (as time is fleeting
And changes often come) to view
Thy happy shore – now fast retreating.
How often in the silent hour
Thy vision bright will rise before me!
How oft I'll pray kind Heav'n to shower
Her richest store of blessings o'er thee.
On Leaving Tasmania. Launceston Examiner (Tas. : 1842 – 1899), Sat 15 Feb 1879, page 3. Retrieved 6 July 2020, from https://trove.nla.gov.au/newspaper/article/47795077.
*   *   *   *
Poet's Corner is a quaint and quirky section of The Tasmanian Times. It has been designed to offer a haven to those who relish and immerse themselves in the sheer joy and pleasure emanating from English verse. Our idea is to share poems published in Tasmania during the early years of British arrival.
We would also like you to share your poetry with us. Submissions can be sent to arts@tasmaniantimes.com. Please see www.tasmaniantimes.com/contact for general submission guidelines.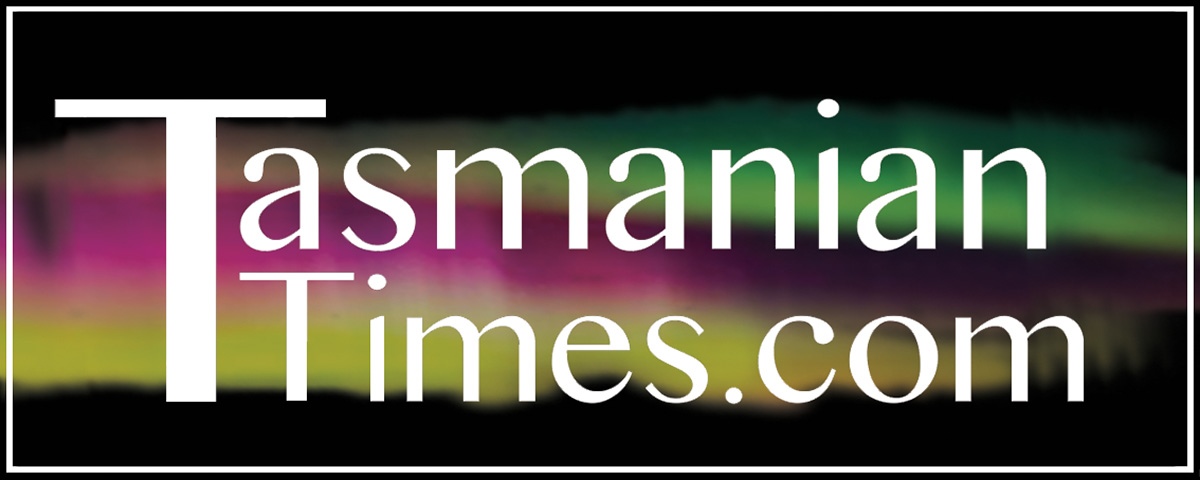 Author Credits: [show_post_categories parent="no" parentcategory="writers" show = "category" hyperlink="yes"]