When Denis and Margaret Pooley planted 17 rows of vines on their Cooinda Vale property, 20 kilometres north of Richmond, their plan was to make a little home-grown wine for family and friends.
"Who'd have thought they'd create a little bit of history as well?" asks Matthew Pooley, grandson of the vineyard founders, and nowadays viticulturist at Pooley Wines. "That half a hectare of Riesling and Pinot Noir, planted in 1985, marked the start of Tasmania's first three-generation family wine company."
"It takes a long time to build something of substance in this industry."
With harvest completed back in May and vineyard pruning yet to begin at Cooinda Vale and Butcher's Hill, Pooley has had time to be quietly reflective this past week. The Coal River Valley wine company has just been included in The Real Review's annual 'Top Wineries of Australia' list.
The former Nuffield Scholar says he is thrilled by his family's success.
"We're thirteenth on a list containing 415 Australian top wineries," Pooley explains. "That's a mind-blowing achievement when you look at the great names there alongside us. It's a fantastic vindication of all the skills, experience and plain hard work put in by our winemakers Anna and Justin and by our dedicated vineyard team."
This is the third successive year The Real Review has published its list of Australia's best wineries. According to the website's principal wine writer, Huon Hooke, the list is the culmination of a long and rigorous process, free from bias. Unlike other wine industry rankings, The Real Review classifies wineries themselves rather than their individual wines.
"Each year we publish about 10,000 wine reviews, plus numerous articles," the Sydney-based critic stated in announcing the list on June 13. "Working from the previous 24 months' reviews, we use the highest-rated wines to produce the rankings. Blind tasting and algorithms ensure the process is objective."
Pooley admits he is glad to see fellow Coal River Valley producer Tolpuddle Vineyard listed at number 44. He believes the challenges of growing top quality wine grapes in the valley shouldn't be under-estimated by peers elsewhere in the country's 2468 wineries.
"Many people seem to think that because we're part of Australia's most southerly wine producing region we wear three layers of clothing all-year round, and it rains here every other day," Pooley jests.
"The fact is, daytime temperatures between fruit set and harvest can top 30º Celsius a dozen times or more during our growing seasons. Rainfall appears to be declining, too. Richmond's average annual rainfall is now around 500mm. In drought years like 2006, we struggle to get 320mm of rain. That puts a lot of stress on the existing South-East Irrigation Schemes. Running a sustainable wine business here has become pretty challenging, thanks to climate change."
While being named Australia's thirteenth best winery might seem unlucky to those outside the industry, Pooley says the ranking has special significance for the small family company.
"Number 12 on the list is South Australia's Henschke Wines," Pooley explains. "That's one of the wine businesses my father John has always believed we should try to emulate. 'We've got to be as good as Henschke,' he says. 'Got to be as good as Henschke…'"
Nowadays Managing Director of the company started by his late parents, John Pooley's role is much more than that of a family patriarch. His home is the historic Belmont Lodge he shares with wife Libby. It's located on the outskirts of Richmond, barely a grape toss from the family's award-winning Butcher's Hill Vineyard.
Little happens there that escapes Pooley senior's internal radar. The MD's initials feature prominently on Pooley Wines' ultra-premium JRD Syrah wine.
Matt Pooley remembers a time long-distant when he and his grandmother Margaret discussed Tasmania's wine and climate futures as they propagated a tiny selection of Shiraz vines at Cooinda Vale.
"Planted in 1999, their four rows later became eight rows, enough to make two or three barrels of wine," Pooley recalls. "In 2010, fruit from the block made its way into the Glaetzer-Dixon Mon Père Shiraz. The wine won the Royal Melbourne Wine Show's prestigious 2011 Jimmy Watson trophy. It was the first Tasmanian wine to be successful in the competition. When we decided to have a go at making a Shiraz of our own in 2015 – the 30th anniversary of our founding – the wine was kept secret from John.
"When released, it was labelled as the JRD Syrah, in recognition of John's commitment to excellence in growing the family wine business from its humble beginnings.

After working for more than 25 years in this business myself, I'm now realising what an amazing job my late grandparents did in setting up their little hobby vineyard."
Pooley Wines' cellar door on Richmond Road re-opened for wine tastings this week, following relaxation of Tasmania's COVID-19 restrictions. The refreshed and welcoming facility operates seven days, from 10:00 to 5:00. Bookings are essential for its half-hour tasting sessions. Phone (03) 6260 2895.
List measures Tasmania's industry successes
For a small Australian winegrowing region that produces barely one percent of the country's total wine grape harvest each year, Tasmania is certainly well-endowed with wineries that made it onto The Real Review's 'Top Wineries of Australia' list for 2020.
In addition to Pooley Wines (#13) and Tolpuddle Vineyard (#44), there are 34 other Tasmanian-based wineries included, all of whom have exclusively Tasmanian portfolios.
Making its appearance on the list for the first time is the East Coast family wine company of Milton Vineyard (#275). White wines from the 20ha Swansea property are made under contract at Cambridge by the Pooley winemaking partnership of Justin Bubb and Anna Pooley.
A handful of other companies, namely Hardys Wines (#7), Handpicked (#26), Giant Steps (#32), Bellwether (#114), Tertini (#154) and Shy Susan (#379) are located interstate but have at least one Tasmanian wine in their product range.
"Tasmania is in," Hooke notes in his introductory paragraphs.
"Everybody's doing tiny bottlings of multitudes of single-vineyard and single-block wines. More work for professional wine tasters!"
Hooke should know. The Sydneysider has been a judge at the annual Tasmanian Wine Show since 1992, and took on the role of its panel chair in 2013. Last week's announcement will have been good news for the Tasmanian Wine Show Society and the Tasmanian Government's Department of State Growth who help fund and organise the event.
---
Hobart's Mark Smith wrote his first weekly wine column back in 1994. Now more than 1700 features and 25 years later, he continues to chart the successes of Tasmania's small scale, cool climate wine industry with regular contributions to some of Australia's leading industry publications.
---
PICK OF THE CROP

Mark gives you his honest opinions about the best wines available right now from Tasmania's wine makers.
2019 Pooley Butcher's Hill Riesling $65
This is the first wine to be produced from 2ha of new Riesling plantings established at Butcher's Hill in 2016. The vines may be young but this striking single vineyard release underscores the enormous potential they have at present on the windswept, north-facing block. The wine delivers its ripe, citrus and green apple fruit flavours with tremendous authority. Great length of flavour and drinkability are in no way comprised by high acidity and low residual sugar. The perfect chilled accompaniment to oysters raised on the edge of the valley but best cellared for a few more years yet. www.pooleywines.com.au

2018 Delamere Estate Chardonnay $50
The Pipers Brook district grows wonderful Chardonnay in northeast Tasmania, with much of it being swallowed up in the production of world-class sparkling wines. Delamere has always produced distinctive, age-worthy table wines from the variety, starting with those of vineyard founder Dr Richard Richardson. They have a certain nervous vibrancy about them rarely found anywhere in Australia. Barrel fermentation has given this 2018 release lovely weight and texture, along with citrus, honey and smoky bacon characters that contribute to an attractive savoury finish. A keeper. www.delamerevineyards.com.au

2019 Cape Bernier Haphazard Pinot Noir $30
Cape Bernier was named Tasmanian Vineyard of the Year in 2010. A decade on, and now in the hands of Andrew and Jenny Sinclair, the tiny Bream Creek property continues to impress those fortunate enough to encounter these stylish, estate-grown wines from the southeast coast. Haphazard is the vineyard's early release wine. There's nothing slapdash about the way in which contract winemaker Alain Rousseau has crafted this impressive middleweight. It is a real charmer, with generous black cherry fruit framed by deft oak handling, fine tannins, a touch of spice and neat, lingering acidity. Nothing else comes close at the price. www.capebernier.com.au

2018 Tolpuddle Vineyard Pinot Noir $87
Now one of the Coal River Valley's oldest vineyards, Tolpuddle in the hands of its Shaw and Smith ownership is at the cutting edge of Australia's Pinot Noir table wine production. The 2017 release was truly awesome, perhaps my favourite among all the Tassie Pinots I've tasted in the last decade. This is a different beast entirely, but no less impressive. It's just more restrained and less complex, despite its deep colour and powerful dark fruit flavours. Time will work its magic, though, and it may well overshadow its older sibling. It begs drinking with rare venison if you love strapping young reds. www.tolpuddlevineyard.com
---
ADVERTISEMENT   –   ADVERTISEMENT   –   ADVERTISEMENT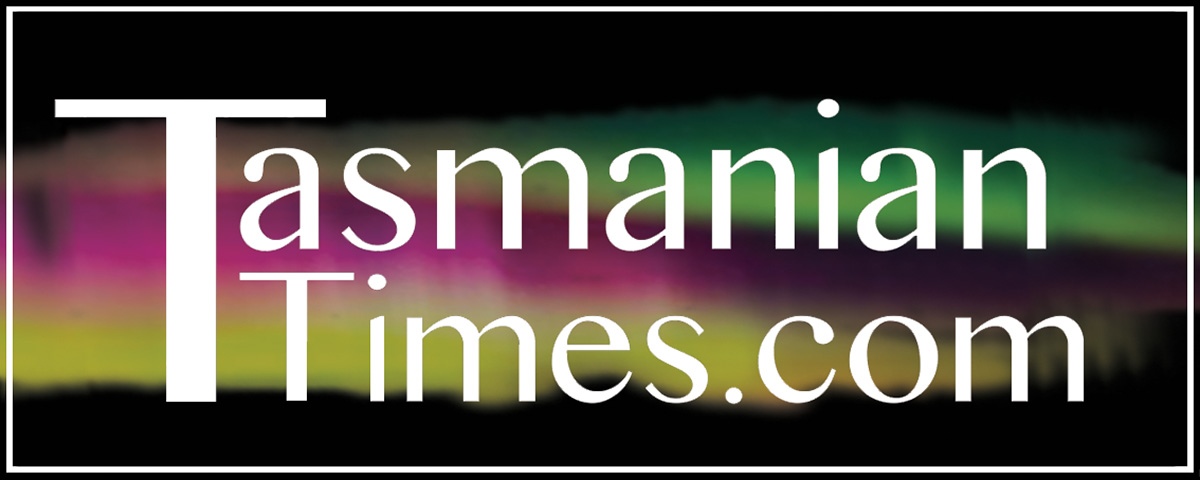 Author Credits: [show_post_categories parent="no" parentcategory="writers" show = "category" hyperlink="yes"]