Letters are welcome on any Tasmanian subject, up to 250 words. Letters should be concise, respectful of others and rely on evidence where necessary. No links please! Letter writers should provide a real name and town / suburb. Submit letters in the body of an email to letters@tasmaniantimes.com
Comments are turned off on this post…send us a letter!
---
My kingdom for a decent strawberry
I've become a bit despondent lately about it being so hard to get good fruit and vegetables in Tasmania. Honestly, sometimes I wonder. It seems like the best stuff that we produce here gets sold off interstate or internationally for better prices. Hence the berries and whatnot that get sold here are all second grade, or worse. The reverse happens on the way in. It seems like once transport is factored in the prices are going to be astronomical, so the importers of produce only bring the cheapest and worst of produce here. Lately I bought mandarins and even out of the bag in a cool house they either rotted within days or were hard, dry and tasteless.
'Any old rubbish should be good enough for Tasmanians, after all'; that seems to be the attitude.
It's been even worse during the coronavirus period with reduced transport links and shortages in supermarkets. Also the outlets for local produce have been a bit limited. So here's my lockdown conclusion and message for Tas farmers: please, please, provide us with decent quality local produce at reasonable prices and we will happily buy it.
– Julie Cousins, Tollmans Hill
Editor's note: we have asked a few people around Tasmania to write about this topic of 'lessons to be learned from the lockdown, for Tasmania'. We hope to publish that next week. If any readers would like to contribute it's not too late, send something in!
---
Forests and fire
Is current salvage logging by Sustainable Timber Tasmania creating our next disaster? No doubt the so-called foresters responsible for the Huon will be on pensions when the community has to deal with the next catastrophe. Professor David Lindemayer says that: "Long-term monitoring shows that most burned areas recover well if we leave them alone. This extra fire risk lasts for about 40 years after logging. That is, a burnt forest which is logged tomorrow will still carry an elevated fire risk in 2060."
– Duncan Mills, Cygnet
---
Urban Restoration
As much as I love living in Tasmania – so much to do, so many beautiful things! – I find many of the towns plain and ugly. They are full of bad signage, too much street parking that obscures the nice old buildings, stupid graffiti, not enough trees and flowers, old rubbish bins that overflow, not enough seating for old people, not enough public art or interesting things. Even when is something nice, often power lines are in a way of a nice photo. European cities are better at presenting their heritage. I remember beautiful places like Galway, Strasbourg, Siena and in my home country, Krakow. The Tasmanian architecture is more modern but can still do to better presentation. And even modern towns can have a great feeling if they are well-organised and focused on the experience of people.
So I hope that not all of the 'stimulus money' will be for macho project big ones. There should be some for improving our urban spaces. Money spent on urban beautification and renewal projects brings benefits for tourists and residents, reduces crime and create a lot of employment I'm. Don't spend all the money on highways!
– Kasia Zuraw, Strathgordon
---
Clumsiness and Cables
Hobart Council's Halls Saddle thought bubble looks to me like a clumsy attempt to bump off the cable car project by fast tracking a half-baked substitute, miles away from the main attraction, while we're all distracted by, you know, virus etc..
Far better to stick with the real thing, which has the triple advantage of:
 being the real thing, in the right place;
 addressing the mountain's serious traffic problem while reducing CO2 pollution, and;
 not costing taxpayers and ratepayers $6 -7 million.
– David Yacopetti, West Hobart
---
'Ave a go at Avocados
Sorry but this is not really something I have to say, it is more a request for help. I live on the Tasman Peninsula and have a bit of space. I would like to try growing some avocados. I know that we have had some avocados in Tasmania in recent years because I have seen them in shops when I went to Hobart. Unfortunately whenever I look for information about avocados online all I find is information about growing avocados in a tropical or sub-tropical climate. That's certainly not where I live! Is there anyone out there who can provide some good advice about how to grow avocados in Tasmania?
– Margaret Smythe, Nubeena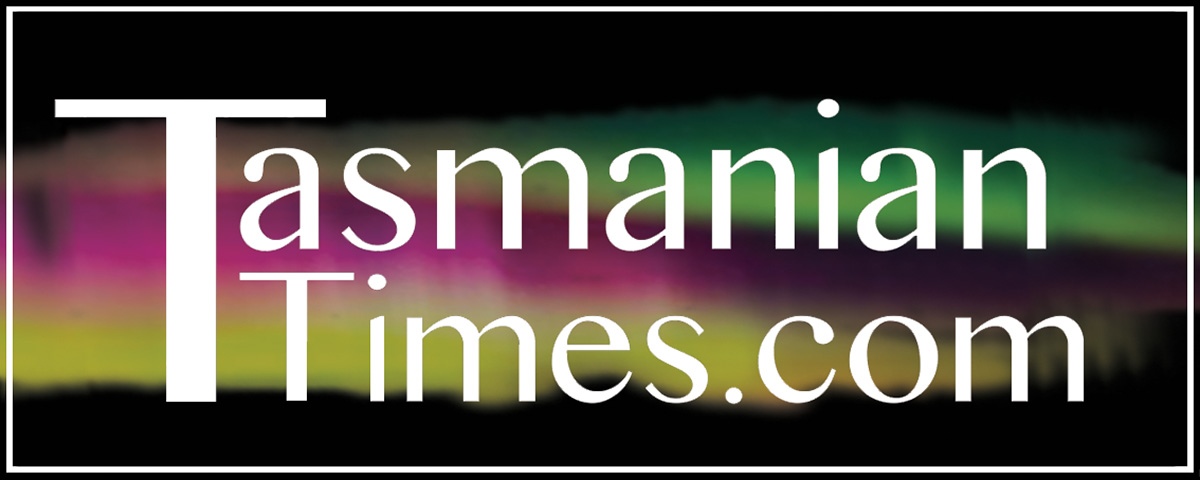 Author Credits: [show_post_categories parent="no" parentcategory="writers" show = "category" hyperlink="yes"]