Each May since 2018, the Bookend Trust's NatureTrackers programme has been coordinating hundreds of volunteers to survey for diurnal birds of prey and white cockatoos, all across Tasmania.
There's a particular focus on the Tasmanian wedge-tailed eagle; are the many efforts to help this inspiring bird recover from its endangered status working? Or do we need to do more, or different, things?
Once we'd fine-tuned the survey methods, based on the 2018 results, 2019 produced a solid set of defensible data, fairly widely spread across Tasmania. Sure – higher numbers of surveys and better coverage across the state would provide more useful results. In particular, more surveys in western and southwestern Tasmania would give us a more accurate idea of the overall population changes. Such areas are subject to such different environmental conditions from those in eastern regions. But we have the statistician's thumbs up – we're on the right track.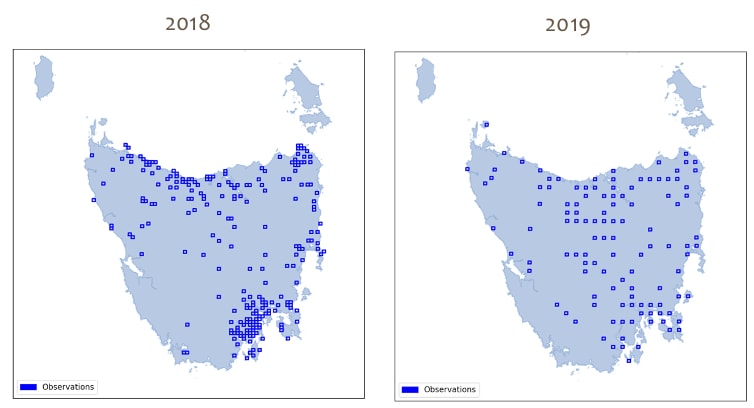 Now to repeat the 2019 success each year and compare the results: are population numbers are increasing, declining or remaining stable?
Long-term population monitoring is a holy grail for ecologists. It's always difficult to achieve in the face of life's annual slings and arrows: major changes can make it difficult to interpret the results. Was that peak in year X due to the fact that we had to do the survey in a different month, or because we lost two of our most skilled surveyors? What happened in year Y? We'll never know because we didn't get funding for that year!
NatureTrackers' hope is that the participation of a wide range of interested organisations and volunteers will maintain stability in the project over the years.
COVID19, however, presents a special challenge for the project that's difficult to get around. The 2020 results were to provide the first chance to compare results between two years. Given the restrictions, we're having to choose: move the original survey dates (from mid- and end May), or accept that people will be constrained in where they can do the surveys?
If surveys can only be done within 30 km of where people live, this heavily biases the results. Most people live very modified environments, and often near the better, more productive soils. We've already experienced this issue in 2018: when volunteers had the option to survey anywhere, they sent data that was very clustered around the residential areas. If eagle densities are actually much lower in, say, shrubby buttongrass moorland, but we get little or no information about this extensive habitat, we can't take that into account.
More generally, there may be particular conditions that heavily affect local eagle numbers that we aren't aware of, so can't any make allowances for. The most reliable way to sample all the common conditions adequately is to sample without bias across the state.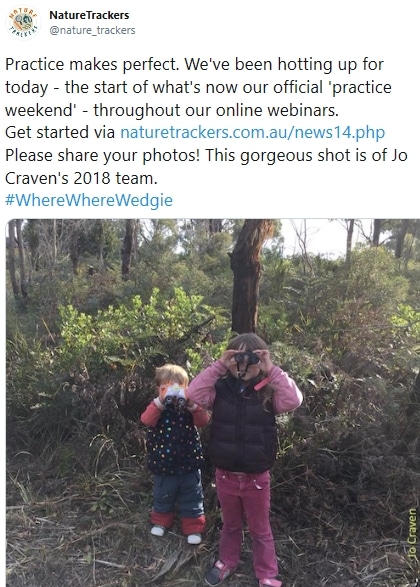 On the other hand, if we change the survey dates too substantially, to a time when we can move freely around Tasmania, we approach eagle breeding season. The birds will be behaving in a different way, which may affect how likely we are to spot them in ways that we can't allow for statistically.
We could also inadvertently encourage surveying volunteers to disturb the birds at a very sensitive time.
May might seem like an odd time to survey with short days – why not summer? – but we wanted to avoid the many swamp harriers in Tasmania at other times. This is the species that can at a distance be most easily confused for eagles.
After last week's announcements, on the timing of the process to wind back COVID19 restrictions, we've made the call to postpone the mid May surveys to Friday-Sunday 19-21 June. It looks hopeful that people will be able to survey widely across Tasmania by then. It seems, however, that significant constraints may still be in place on our other planned dates – Friday-Sunday 29-31 May – we're currently awaiting announcements on what's allowable. Perhaps participants can at least get some nearby surveys done over that weekend.
In any case, we'll have a practice run near our homes this weekend – everyone can hone their identification, photography, and data recording and entry skills. In place of our usual school visits and community workshops, we've been preparing school-aged students and the general public online, through daily Zoom meetings and webinars. The excitement is mounting.
Goodness knows everyone's keen to get out and surveying. It'll help if everyone stays an eagle's wingspan apart. At often over 2.0 m, this will keep us easily beyond the official limit!
Find out more about the survey on https://naturetrackers.com.au/prepare.php
You can also follow NatureTrackers on Twitter and on Facebook.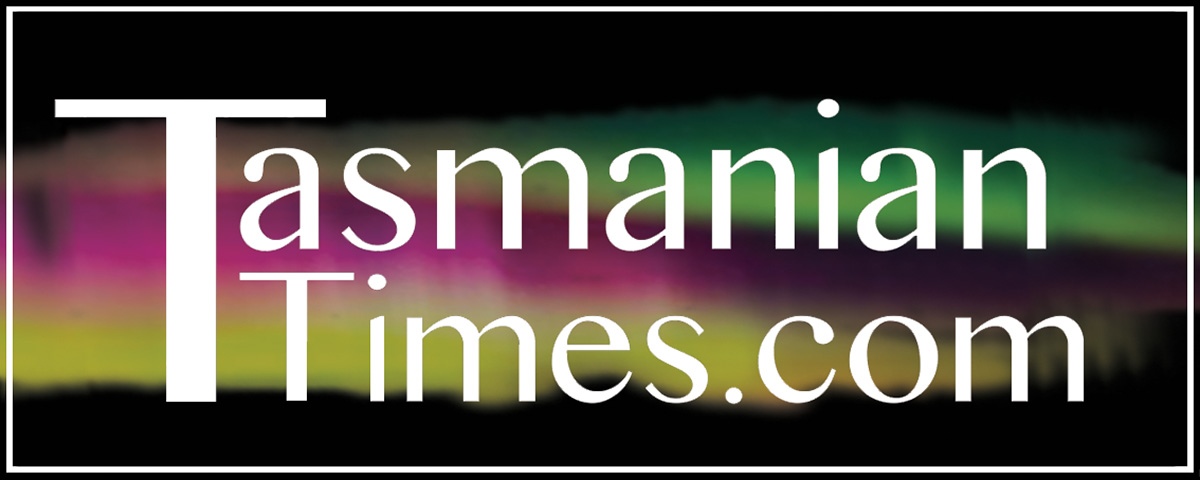 Author Credits: [show_post_categories parent="no" parentcategory="writers" show = "category" hyperlink="yes"]