ethnic community issues – the Muliticultural Council of Tasmania has called for urgent recognition of overseas-trained health professionals, has lobbied governments to confront racism arising in the COVID-19 crisis, has provided a submission on temporary migration and is engaging with government about the provision of COVID-19 information in various languages, the enforcement of social distancing rules, and issues for temporary visa holders. SBS is now hosting coronavirus information in community languages.
"The Multicultural Council of Tasmania continues to serve its members in these troubled times," said MCOT Chair Waqas Durrani.
homeless – Labor leader Rebecca White has called for the homeless population to be given urgent support to help them comply with self-isolation requirements. She wants the government to ensure easier access to emergency accommodation to allow people without a home to remain safe and secure during the COVID-19 crisis. "On any given night, 1,600 Tasmanians are homeless, and many other families are couch surfing, relying on their friends and families or living in sheds, cars or tents," White said. "This is unacceptable at the best of times, but during this crisis, it is also dangerous for everyone. All people who are homeless need shelter so they can safely self-isolate, and there needs to be easier access to emergency accommodation to enable immediate compliance."
"It is impossible for someone who is homeless to follow the advice to stay home, when they don't have a home." She also identified an urgent need for better support for homeless shelters, their workforce and clients. "We are hearing concerns from people working in the sector that there is not enough access to personal protective equipment, such as masks and gloves.
blood donation – equality advocates have written to the Red Cross Blood Service and the federal government asking for the ban on gay blood donation to be lifted to ensure Australia has an adequate supply of safe blood during the coronavirus pandemic. The move comes after the United States Food and Drug Administration eased restrictions on gay blood donation in that country by reducing the period gay men must abstain from sex before donating from twelve to three months. Just.equal spokesperson, Rodney Croome, said, "blood donation experts have said blood will soon be in short supply in Australia and we believe allowing blood donation from gay men whose sexual activity is safe would increase the supply of safe blood for those in need."
Mr Croome said a higher level of testing of blood donated by gay men could help ease any lingering concerns. "Because this would be a new policy, we would be happy for the Red Cross to apply extra clinical testing to blood donated by gay men to ensure there is no risk to blood recipients. At a time of crisis like this, we can't allow old prejudices to get in the way of saving lives." The Australian Red Cross Blood Service refuses blood donation from gay men who have had sex in the past twelve months. Experts associated with the ARCBS predict there will be a blood shortage in Australia as early as Easter Monday because many regular donors are self-isolating or fearful of infection.
ANZAC Day – The RSL is supporting a grassroots movement encouraging all Australians to stand at the end of their driveways or on their balconies for a moment of reflection at 6am on April 25. With traditional ANZAC Day services and events cancelled across the nation due to the ongoing COVID-19 crisis, RSL State and Territory branches are urging Australians to show their #ANZACspirit by safely participating in a private dawn service on their driveway. RSL National President Greg Melick said the idea to unite a country in intimate reflection conducted on a mass scale came from RSL members and the public and was driven by a groundswell of community support and social media momentum.
"The history of the ANZACs is integral to the history of Australia; the legend of our Diggers is one of our nation's enduring legacies," he said. "Right now, the qualities evoked by our ANZAC spirit – ingenuity, humour, endurance, courage and mateship – become more important than ever.More information about ANZAC Day and how to show your #ANZACspirit – including where to listen or watch the commemoration broadcast at 6am – will be available at rslanzacspirit.com.au prior to April 25.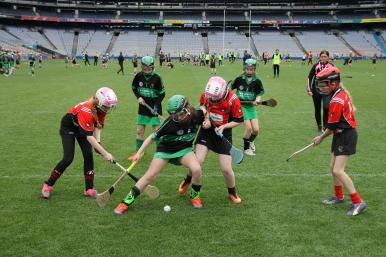 keeping children connected with sport – the spread of Covid-19 has confined families to their home with children struggling to fill the void left by regular sporting activities and outside play but parents can take simple steps to maintain their physical activity. With local parks and playgrounds banned from public use, parents face a unique challenge in how they assist children's sport-oriented progress within the confines of a backyard or apartments. Youth sport and parenting expert, Dr Sam Elliott, says parents must develop a set of guiding principles to help their children maintain some form of involvement in sporting activities at home.
"Parents seeking to create new or maintain existing sporting routines for children may wish to consider how the sudden cancellation of seasonal sport is impacting their child's emotional wellbeing," he said. "Anecdotal accounts suggest that children entrenched in talent pathways are in a psychological state of mourning as they begin to accept that the 2020 sporting season is compromised or even cancelled. Others may be feeling lost because sport fundamentally operates as a socialisation tool that promotes psychosocial wellbeing and social connectedness."
Dr Elliott says parents need to create an emotionally supportive climate by listening to children's goals and motivations, developing a plan together and repeating this process to inform their verbal encouragement and active involvement in sporting activities in the home environment. "It is equally important to note that attempting to recreate training and sporting activities for children in place of what would 'normally' be undertaken, while well-intentioned, may not necessarily deliver favourable outcomes."
driver licences – driver's licence renewals can now be done remotely. This means Tasmanians do not have to attend a Service Tasmania shopfront in person. For those whose driver's licences are due for renewal between 1 April and 30 September 2020, this can now be done from home using BPAY through Service Tasmania on 1300 13 55 13 or by email to tes@stategrowth.tas.gov.au. During this period, new licences will feature the existing licence photograph used on the driver's old licence.
Tasmanians over 65 whose licences are due to be renewed before 30 September will have their licences automatically renewed for free. This is an additional safety measure for this higher risk age group. Licences will be posted to the driver's recorded home address by Department of State Growth. If you have changed your address recently, please contact Service Tasmania to update you contact details. For those Tasmanians who currently require a medical test to renew their licence, this will be deferred for the present time, unless it is for a potentially dangerous condition that requires ongoing monitoring to ensure fitness to drive.
Time to unwind. pic.twitter.com/roOrd5faDz

— Sammy J (@sammyjcomedian) April 2, 2020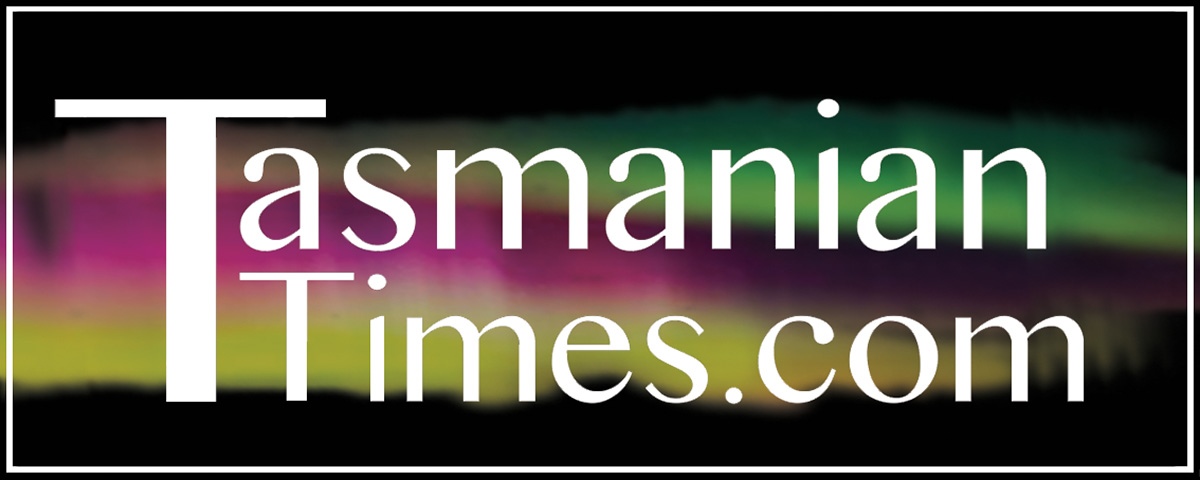 Author Credits: [show_post_categories parent="no" parentcategory="writers" show = "category" hyperlink="yes"]