Women of the Island is a documentary web-series telling the untold yet inspiring stories of women who live in Tasmania. Each episode features a different story as diverse, complex, and interesting as the women themselves.
A team of three female filmmakers – Rebecca Thomson; Lara van Raay; and Ninna Millikin – put together the web-series.
They moved around the whole of Tasmania to produce the short (5-8 minute) documentary films in which the women tell their stories. Their aim was to give a female voice to contemporary Tasmanian history.
Women of the Island was seed-funded through Wide Angle Tasmania and was launched in 2017. Episodes have subsequently been screened at various festivals, including Ten Days on the Island. It has received various global accolades and awards.
Carol's story
Women of the Island includes the story about a photographer and teacher named Carol, who has been directly impacted by forced adoption twice in her life.
At 16, she fell pregnant out of wedlock, which was unacceptable at the time, so she was secretly sent to an unmarried mothers' home in Hobart that was run by The Salvation Army. Carol had never been to Hobart before, so she was alone and had no support when she gave birth. Her child was immediately taken away from her and put up for adoption. She was drugged while she was giving birth, so she has no memory of it. She didn't even know the gender of the baby or its exact date of birth. She eventually managed to track down her child – a son – after 21 years, and they have maintained a close mother-son relationship ever since.
When Carol was 43, she found out that she, herself, was adopted.
"I was shocked, but not surprised," she explains.
"It was answer to […] why I never felt like I belonged […], why I always felt alone."
She searched for her birth mother, and eventually found her. Her name is Poppy, and had given birth to Carol out of wedlock at age 25. Poppy, like Carol, was also drugged while giving birth so that she would not remember anything.
You can watch Carol's full story here:
WATCH: Carol Maney, a victim of forced adoption over two generations has spent much of her life searching for answers, family and a sense of self.-Share and for more stories go to www.womenoftheisland.com

Posted by Women Of The Island on Thursday, 2 May 2019
Other stories
Women of the Island also includes the stories of a 14-year old who started her own business at 12, a humanitarian Master Mariner, and a cow-girl who rode into the Mongolian high country.
They are extraordinary people, yet many have never heard of them. But the series will ensure that their female stories are written into history for future generations.
screenings
A screening of Women of the Island is taking place at the Marakoopa Cafe in Mole Creek in March. More details are to be released soon.
Current and upcoming projects
Below is an update of what Rebecca, Lara, and Ninna have been doing since Women of the Island was launched.
Rebecca currently has her head deep in an enchanted realm as she is writing a film series of original fairy tales sewn together by a mute mother trying to reclaim her stolen voice. She is working on this with Tasmanian producer Catherine Pettman and acclaimed author and fairy tale scholar Kate Forsyth. Rebecca has also recently received a grant from the Hobart City Council to make a short documentary about a water aerobics class at the Hobart Aquatic Centre.
Lara has her own media company, Small World Documentaries, which is focused on making content for clients across Tasmania. She is also a tutor at the creative school, The Foundry, and is currently a production manager working on a one-hour documentary for NITV, starring Steven Oliver.
Ninna is working on various films for freelance clients. She also runs a weekly dance group and is bringing her listening skills into her new breath-work counselling practice.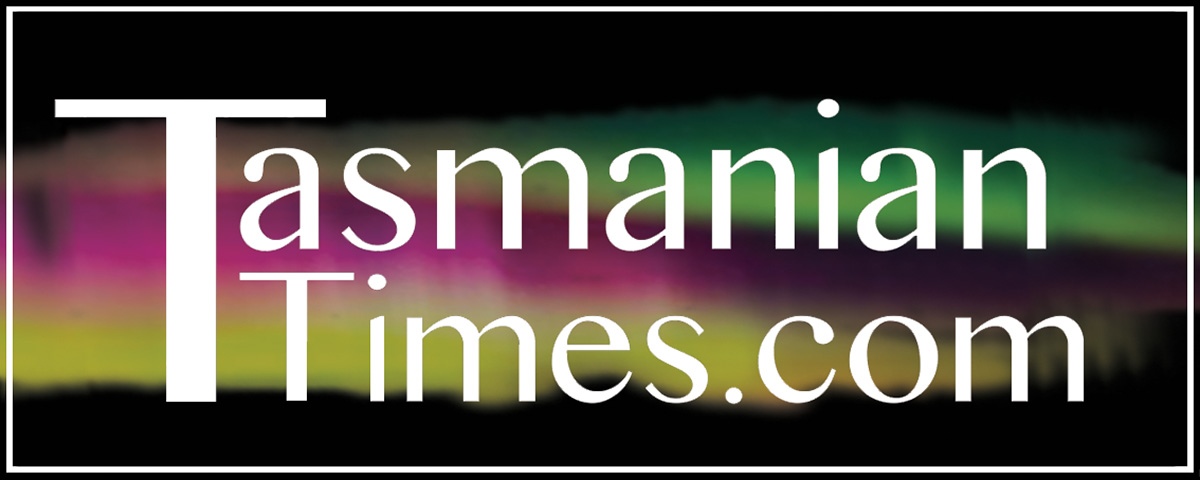 Author Credits: [show_post_categories parent="no" parentcategory="writers" show = "category" hyperlink="yes"]