This is an TT occasional column calling out public relations spin, egregious stunts and media manipulation. The 'news' doesn't just magically come into being, it is created. We want to lift the lid on some of the shenanigans that go on behind the scenes. Tips are welcome! Send your information in to submit@tasmaniantimes.com.
---

Government Updates
We realise everyone is doing their best, but can we suggest that the Tasmanian government could better signpost their coronavirus information on their portals?
At time of writing (midday Fri 20 March), the Tasmanian government portal still looks like this. If you arrive on tas.gov.au looking for information, there is no ready signpost.
The actual information is at this easy-to-remember URL: https://www.dhhs.tas.gov.au/publichealth/communicable_diseases_prevention_unit/infectious_diseases/coronavirus
The crap design is an issue for another time, but surely it is possible to make a nice, big, cannot-miss link in the middle of the page?
Last Sunday the australia.gov.au site was still just as hopeless, although sometime during the week they got their act together. So, congrats at least for that.
Out of curiosity you may, how was New Zealand last Sunday? Coronavirus front and centre. It's not that hard, only a matter of life and death after all.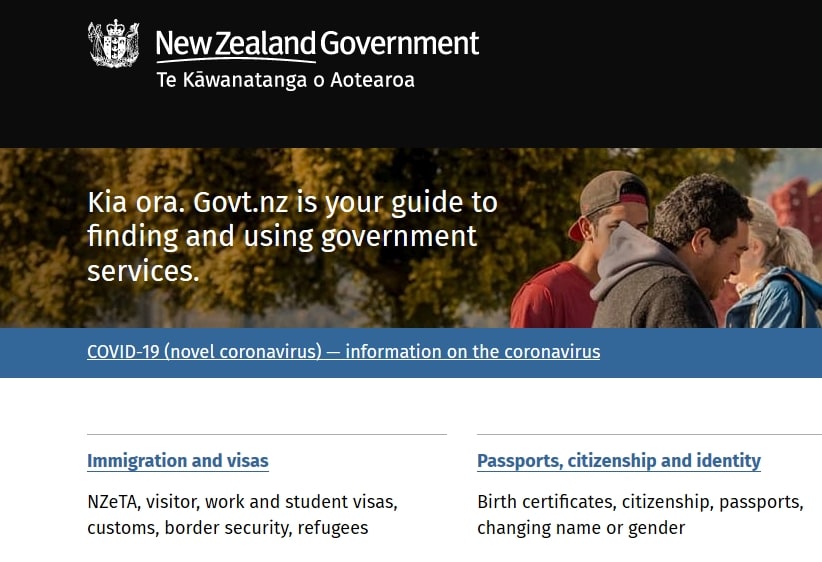 Coronavirus misinformation
This generally falls into one of two categories:
misinformation put together and spread by people who have no idea what they are talking about
intentional scams
For the former, there's a very good antidote devised by Washington State University digital literacy expert Mike Caulfield. For four years he has been working on the most effective way to teach students to navigate online information and misinformation. With coronavirus heightening the urgency, he's now trying to get the word out to the rest of us, launching an educational website and Twitter account
He sums it up with the acronym SIFT:
Stop.
Investigate the source.
Find better coverage.
Trace claims, quotes, and media to the original context.
You can find a comprehensive explanation of the method here.
For the latter, the Australian Competition and Consumer Commission has recently put out a warning about new coronavirus scams.
Moneymaking opportunity of the century!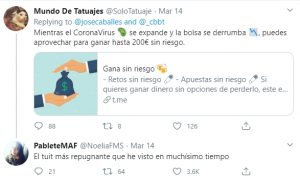 This Spanish tweet says:
"While the coronavirus is expanding and markets are crashing, you can seize the opportunity to earn up to 200 euro without risk."
Well the first reply nailed it:
"The most repugnant tweet I have seen in a very long time."
Boom. Yes. Totally. And for every other bit of 'you can make a fortune trading Bitcoin while you're self-isolating at home' type rubbish that comes your way in the near future, please punt it into outer space where it belongs.
Brand Tasmania
Nothing wrong with Brand Tasmania, but in a crisis that is rapidly developing you need to make sure that messaging that might have been okay a few days or a week ago doesn't slip out.
On Thursday 19 March they sent out the following at 7.30pm.
"We hope to have updates for you soon, but in the meantime do Buy Something Tasmanian. Visit your favourite shop, eat at your favourite restaurant, buy a piece of Tasmanian art or a Tasmanian book, have a weekend away, sign up for a membership, whatever you can manage."
Have a weekend away? People are being actively encouraged to stay at home so as to minimise the number of contacts they have. Less contacts = less virus spread, simple as that. We also reckon they could have done better than a file photo that doesn't show the physical distancing currently being recommended to reduce transmission. Because we're #heretohelp, we've fixed it for them. YOU'RE WELCOME!
Believe it or not, Brand Tasmania is owned by the Tasmanian government.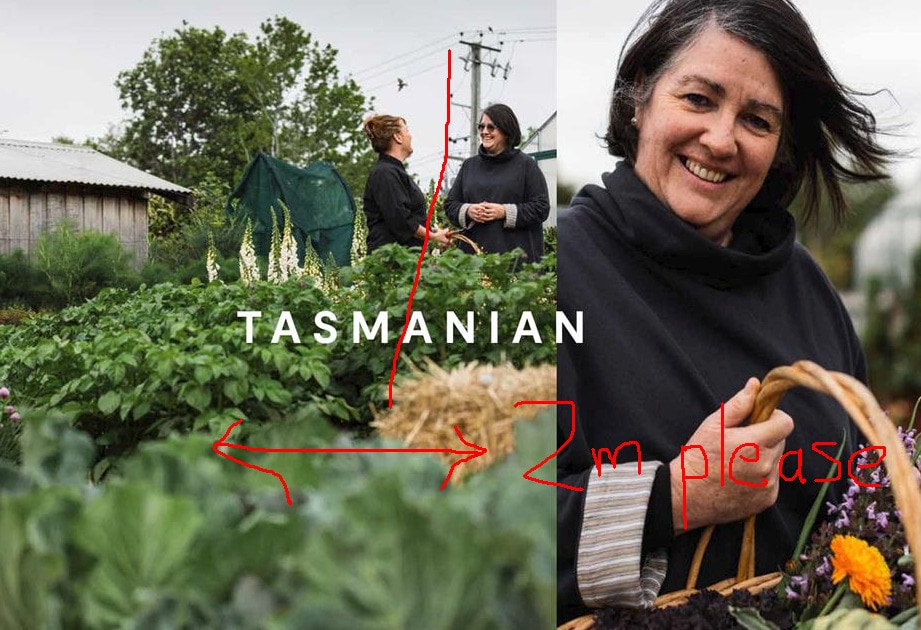 Headlines
Some of the media support organisations have been providing guidelines regarding reporting of coronavirus-related issues. In general we think the Australian media have done pretty well. Alan Jones aside, of course. Even the breakfast television news, often the ones least inclined to resist an easy and silly beat up, have mostly played quite straight with interviews with victims, reporting of overseas trends, and so on.
But sometimes, you have to admit, even when you just report the fact fact facts, it comes across as completely absurd. These are extraordinary times. What on earth could Business Insider have done with this, other than what they did with this?

And the story was exactly that. "I want to reiterate how completely unacceptable the level of violence is that we have seen recently," Baltimore Mayor Jack Young told reporters in a press conference, according to CBS Baltimore.
He continued: "We cannot clog up our hospitals and their beds with people that are being shot senselessly because we're going to need those beds for people infected with the coronavirus. And it could be your mother, your grandmother, or one of your relatives. So take that into consideration."
News Dog's Breakfast
Here's ABC News Breakfast host interviewing ABC Insiders host David Speers about whether schools should remain open. Or be closed. Fair enough, it's an important issue and there is plenty of interest in it.
But wait, there are surely better people. Off the top of our heads: Australian medical personnel, schools, parent organisations, politicians who will actually make the decision, government health departments, Word Health Organisations, education departments, representatives of other countries who have already shut schools, and so on.
Seems like a nice feller, David Speers, but journalists interviewing journalists aint where it's at. Dog's breakfast.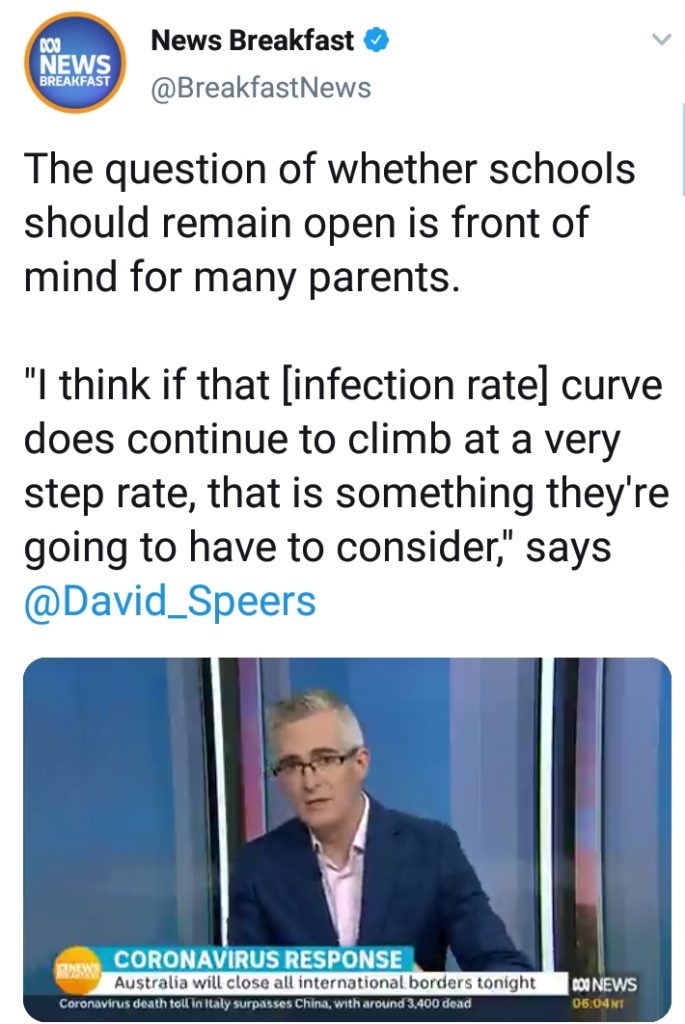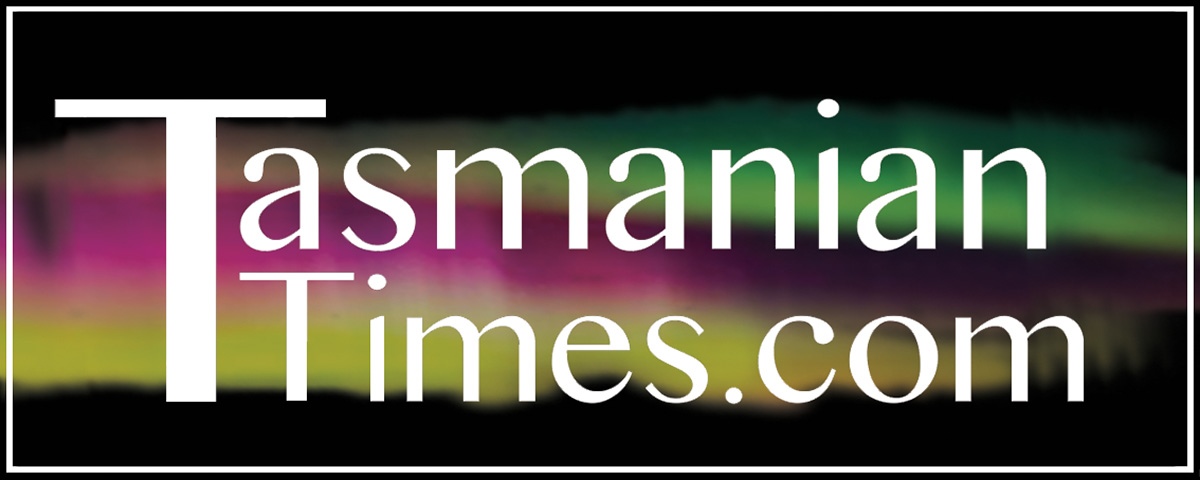 Author Credits: [show_post_categories parent="no" parentcategory="writers" show = "category" hyperlink="yes"]