Media release – Peter Gutwein, Premier, 17 March 2020
Investing to sustain a strong economy and local jobs
The health, safety and wellbeing of Tasmanians is our number one priority as we face the challenge of coronavirus, and we will continue to manage the risk of the virus based on the best and latest evidence and medical advice.
We know this pandemic will also have very real and significant economic consequences, and our Government will do everything it can to manage and mitigate those impacts on businesses, jobs, families and the Tasmanian community.
Today, we have announced a $420 million support package which will provide additional support to the public sector and targeted assistance to our businesses and workforce to keep Tasmanians in jobs.
Our targeted support package is proportionate and scalable and includes:
$20 million for the provision of interest free loans to businesses in the hospitality, tourism, seafood and exports sectors. The loans will be available to small businesses with a turnover of less than $5 million for the purpose of purchasing equipment or restructuring business operations and will be interest free for a period of up to three years.
We will waive payroll tax for the last four months of this financial year for hospitality, tourism and seafood industry businesses. This will save businesses around $7 million enabling them to keep more Tasmanians employed.
Other small to medium businesses with an annual payroll of up to $5 million in Australian wages will be able to apply, based on the immediate impact of the virus on their businesses, to have their payroll tax payments waived for the three months from 31 March to June 2020.
To encourage businesses to employ young people we will introduce a youth employment payroll tax rebate scheme for young people from 1 April 2020.
$50 million in interest free loans over 3 years will be made available to encourage local governments to invest and employ more Tasmanians to upgrade, renovate and to do necessary maintenance to improve our tourism assets so that when the visitors come back we are ready.
Immediately bring forward of $50 million for the maintenance of public buildings over the next 12 months.
The Government will also provide $2.1 million for one-off $5,000 grants for businesses that hire an apprentice or trainee, complementing the Federal Government's apprenticeship package.
The Government knows that cash flow for small to medium businesses is critical and will assist the cash flow of small business by requiring agencies to pay quicker.  Unless otherwise required by contractual arrangements, the normal terms of trade for payments by government agencies will be reduced from 30 days to 14 days.
One-off emergency relief payments of $250 for individuals and up to $1000 for families who are required to self-isolate by public health as a result of coronavirus.
We will provide $1 million through Communities Tasmania to organisations such as the Salvation Army, The Red Cross and Rural Business Tas. These organisations will support vulnerable people through provision of food hampers, medical supplies or counselling.
$2 million will be made available to our primary health care sector to ensure that GPs, pharmacists and other health care providers are supported, for example, by enabling minor capital works and the purchase of equipment including PPE so they can continue providing primary health services.
$1 million will be available to support front line workers with accommodation, such as in circumstances where their family members are ill, so they can continue to contribute to our response.
The Government will provide an additional $1 million in grants to mental health organisations to support individuals experiencing mental health difficulties as a result of the challenges associated with the COVID-19 pandemic.
We will also establish an emergency accommodation support fund of $1 million for individuals and families who have been placed on home quarantine but who are unable to return to their regular place of residence due to self-isolation measures being in place.
The Government will also provide a 50 per cent discount on liquor licencing fees and waive all application fees for the calendar year 2020, back dated to 1 January 2020.
$100,000 in support to the Tourism Industry Council of Tasmania and the Tasmanian Hospitality Association for training and support of workers in the tourism and hospitality sectors over the winter months, to improve productivity and to be ready when tourism returns to normal busy levels across the state.
$80,000 assistance for Tasmanian Chamber of Commerce and Industry to provide advice to businesses on the implications of these workplace issues.
For the fourth quarter of 2019-20, the Government will waive tourism operator lease, license and entry fees to support around 300 of our hard-working tourism businesses.
We have already provided for annual fees and levies to be paid by installment in, rock lobster, giant crab and fin fisheries, and for abalone divers.  These fees will now be waived for 12 months at a cost of $670,000.
Removal of the efficiency dividend on State Government agencies over the forward estimates.
The Tasmanian majority Liberal Government is working hard to keep Tasmanians informed, safe and supported. We will continue to put the health and safety of Tasmanians first as we work to support businesses, jobs, families and the community through these challenging times.
---
Media release – Cassy O'Connor MP, Greens Leader; Rosalie Woodruff MP, Greens Health spokesperson, 17 March 2020
Tasmanian COVID-19 Support Package
Cassy O'Connor MP:
The Premier's stimulus package announced today contains a number of positive measures to support businesses struggling with the coronavirus downturn.
We are concerned, however, that $400 million plus is being poured in to economic measures, and a tiny amount of this is directly ensuring support and protection for vulnerable Tasmanians.
The Gutwein Government needs to reassure vulnerable Tasmanians that they've got their back too. It needs to demonstrate it's prepared to take tough measures to prevent the spread of the virus across the community, and that it will provide financial support and relief for everyday Tasmanian workers and families.
The West Australian government has frozen all household fees and charges including electricity, water, public transport fares and motor vehicle charges. Tasmania needs to do the same.
Dr Rosalie Woodruff MP:
Like the rest of the world, Tasmania in facing extraordinarily difficult challenges from the COVID-19 pandemic. It would be naive think the situation won't get worse. Now is the time to act.
Unfortunately, the Premier's announcements don't address the concerns expressed by the 140 Tasmanian GPs who wrote to the Health Minister yesterday, pleading for "aggressive steps to limit the spread of disease".
While the funding announcements are welcome, they won't stop an exponential growth in coronavirus cases in Tasmania.
The best way to 'flatten the curve' of cases is to follow the lead of countries that have been successful. The Tasmanian Government needs to require all entrants to self-isolate for a fortnight, restrict unnecessary public gatherings, and close our schools.
---
Media release – Rebecca White MP, Labor leader, 17 March 2020
Without action to tackle COVID-19, stimulus plan will become recovery plan
· Labor welcomes government stimulus measures
· Key areas still need to be addressed
· Biggest threat to economy not being effectively managed
The Liberal government must act more decisively to confront the biggest threat to Tasmania's economy as a result of the coronavirus pandemic.
Labor Leader Rebecca White said no stimulus package will protect the state unless it is delivered in tandem with the strongest possible measures to halt the spread of the virus.
"As an island, we have a window of opportunity to protect our community by taking decisive, rapid action to strengthen protection at our borders, including requiring people entering Tasmania to self-isolate for 14 days. We also need to reduce mass gatherings and support affected people to self-isolate.
"Public health experts tell us that window of opportunity is rapidly closing.
"The lesson from overseas is that the biggest threat to our economy is failing to do everything we possibly can to stop the spread of the virus. Health experts tell us we need to flatten the curve to get ahead of this situation, but we risk failing to do that.
"That will turn this stimulus package into a recovery package, with untold harm done in the meantime."
Ms White said while Labor welcomed the measures included in today's announcement, some key areas have been overlooked.
These include:
working with councils and landlords to introduce rates and rental relief.
working with utilities to introduce bill smoothing to allow customers to pay their bills over a longer period of time.
resourcing unions to help affected workers access support and advice.
"As we see people increasingly isolated, we know that places stress on families. Investment is also needed in resources for family violence support services and child protection services.
"Population Health needs more staff. People are working extended hours, unable to take days off and will burn out. These people are our frontline response to the pandemic and we must ensure we continue to staff that response.
"Screening and border control will require additional workers, as will processing for the Tasmanian arrival card, and follow up contact with people who complete that card.
"Labor will support any action taken by this government to protect public health. This is an unprecedented situation and the community deserves leadership and collaboration.
"Tasmanians also deserve to know that every action possible is being taken to ensure the community is protected but without additional control measures that will not be the case."
---
Media release – Jessica Munday, Secretary Unions Tasmania, 17 March 2020
Tasmanian Government Covid-19 response inadequate for workers
The support package announced by Premier Gutwein this afternoon in response to the Covid-19 pandemic fail workers in the same way that Prime Minister Morrison's federal stimulus plan also leaves workers behind.
It predictably splashes cash to the usual suspects in the business community but neglects to ensure that direct support goes into workers' pockets.
"The support package announced by the Tasmanian Liberals today fails workers and that's sadly unsurprising," said Unions Tasmania Secretary, Jessica Munday. "Premier Gutwein failed to consult with workers or unions in the design of the package.
While representatives from industry and business were invited to stakeholder consultations, unions were not – and it shows here."
"A $250 'emergency' relief payment will go little way towards covering a casual worker's expenses. It won't cover most people's rent let alone food, bills, heating, their phone bill and essential medications. It's like the people who come up with these packages have never met a real worker before," said Ms Munday.
Amidst the various loans, tax breaks and other initiatives direct to business, there is also a total of $180,000 direct to the already well-resourced peak business, tourism and hospitality lobby groups for them to respectively give advice on workplace issues and
provide training – and not a dollar to workers' unions who are currently inundated by members and workers wanting advice on their rights in the current climate.
"Workers are scared and unsure about their entitlements and their jobs. They're leaning on their unions more than ever. The Government already provides significant financial support to peak business groups. This includes the contentious awarding of
$6.8 million dollars to the Tasmanian Hotels Association in the last State election. It is disgraceful that at times like this, the Government continues to ignore workers and only talk to their mates," said Ms Munday.
Unions are also calling on Premier Gutwein to use the now regular meetings with the Prime Minister on the Covid-19 pandemic to lobby for 2 weeks paid special leave for all workers who are disrupted or have to self-isolate due to the virus.
---
Media release – Tourism Industry Council of Tasmania, Tuesday 17 March 2020
Economic Stimulus Package
Tasmania's peak tourism industry body has welcomed the State Government's stimulus support package to assist businesses to ride through the Coronavirus crisis, but warned of the deep challenge many operators are experiencing.
TICT CEO Luke Martin, said the scale of the challenge for the Tasmanian tourism, hospitality and events sectors was at a level unprecedented, and warranted swift government response.
'Day by day we've had whole sectors of the Tasmanian visitor economy lose their entire customer base and with no end in sight,' Mr Martin said.
'Scores of businesses across the State are now looking down the barrel of weeks and potentially months of very little revenue, while loan payments fall due, and staff entitlements and tax bills must be paid.
'It's not a sustainable picture for very long at all.
'This is a severe market disruption and things will quickly recover, so our priority right now is keeping businesses afloat and staff employed, to be in a position to bounce back as quickly as possible.
'We welcome todays package waiving payroll tax, which will help the larger operators maintain their staffing levels, along with the reductions in government fees and charges.
'Ultimately this is about reducing business costs as quickly as possible.
'The no-interest loans is important for operators who need cash-flow, and its critical this program is rolled out as quickly and efficiently as possible.
'There are risks for businesses incurring debt in such uncertain conditions, yet it might be the only option some have to ride this storm through.'
---
Media release – Madelein Ogilvie MP, Independent Member for Clark, 17 March 2020
Economy Stimulus Welcome but More to be Done
Madeleine Ogilvie MP, Independent Member for Clark, today welcomed the Premier's wide ranging COVID-19 response measures but expressed disappointment at the missed opportunity to help everyday Tasmanians.
"I call on the Premier to immediately establish a helpline for everyday Tasmanians hit by the economic impacts of COVID-19.From mortgage payments, weekly shopping, hydro and phone bills people are worried. Cost of living expenses don't go away during a crisis, in fact they can rise.
"Self-employed people including those in the professional services sector are reporting challenges already.  Self-funded retirees are concerned about the drop in the share market. Those on fixed incomes may not have a sufficient savings buffer to protect from hardship. For people in the arts, local shops, hospitality, tourism, trades and the self-employed, work is drying up.
"I am calling on the government to immediately establish a helpline, with a support team, to co-ordinate a response to Tasmanians facing economic difficulty. People need to be guided and helped through the process.
"A range of measures should be offered to everyday Tasmanians including:
Extending or deferring payment of all utilities bills payments including electricity and water
Working with telecommunications companies to defer payment deadlines and help people to get set up to work from home
Working with local government to extend or defer bills for council fees and charges
Working with banks to ensure they adopt a sensible approach towards deferring mortgage payments so we do not see unnecessary foreclosures
Consideration of suspending government bill payments
"Many Tasmanians will now work from home, particularly in case of school closures.  Out of pocket expenses are likely to increase, at the same time as some will need to step out of the workforce to care for others.
"If we get on top of these issues now we have a good chance of minimising long term damages to everyday Tasmanian families' lives.
---
Media release – Australian Education Union Tasmania, 17 March 2020
Union welcomes withdrawal of education cuts
The Australian Education Union today welcomed the Gutwein Government's withdrawal of their planned $109 million of cuts to education.
"It shouldn't take widespread outrage from parents and educators and a global pandemic to stop a government slashing Tasmanian kids' education, but we welcome the decision," said AEU President Helen Richardson.
The AEU has been running ads questioning the Gutwein Government's commitment to 'cut or care' for schools and education.
"A compassionate government doesn't cut $109 million from education and we're glad that after a concerted union campaign the Government has reinstated this funding."
"There is never a good time to cut funding to children's education and we hope the commitment to maintain funding extends beyond the COVID-19 health crisis," said Helen Richardson.
The Tasmanian Government's COVID-19 support package includes the 'Removal of the efficiency dividend on State Government agencies over the forward estimates.'
"The AEU is very disappointed that the Government has once again chosen to provide a private sector organisation, in this case the tourism and hospitality associations, with $100,000 for training and support of workers, but no additional money for TAFE which provides the best quality training in the state," concluded Helen Richardson.
---
Media release – Robert Mallett, CEO Tasmanian Small Business Council, 17 March 2020
State pandemic measures fall well short of real support for small businesses
'Today's announcement of a raft of measures to support Tasmanian businesses falls well short of providing any measure of comfort to the 20,000 employers and 18,000 sole operators in Tasmania wondering about their futures', said Robert Mallett, CEO of the TSBC.
'Immediate reaction from some small operators is that they currently don't have a loan to operate their business and don't want one now; even if there is no interest for three years.'
Denis Laing, a Hobart accountant and State Chair of a major accounting body said 'with interest rates about the lowest in living memory, the enticement of interest free loans could lead many small businesses to dig a hole they may not climb out of at a later date'.
'The payroll debt waiver will support some enterprises but the vast bulk of small businesses in Tasmania don't have a payroll in excess of $1.25 million dollars and this may well lead to inequities in support between big and small business.'
'In normal times the initiative to "also provide $2.1 million for one-off $5,000 grants for businesses that hire an apprenticeship or trainee, complementing the Federal Government's apprenticeship package" is poorly considered.  Possibly, support in addition to the Federal Government's apprenticeship package would have pleased some but the last thing small business people will be looking to do in the next 3 months is to employ any additional people.'
For the majority of businesses, wages, rent and energy are their three biggest expenses.  Along the same model the Federal Government have discounted the PAYG contribution for small businesses by 50% for the six months to the end of June, it's a pity that the Tasmanian Government couldn't see their way clear to slash the energy bills of all Tasmanian businesses on the General Business Tariff 22.  This at least would have made a material difference to the input costs of 38,000 Tasmanian businesses.
'This package doesn't give the small business sector any comfort that Government understands the critical importance of cash flow to a small business and confidence to the community in the face of this unfolding tragedy.'
'Let's all hope that we maintain our own personal hygiene standards and come out the other side sooner rather than later', Mr Mallett said.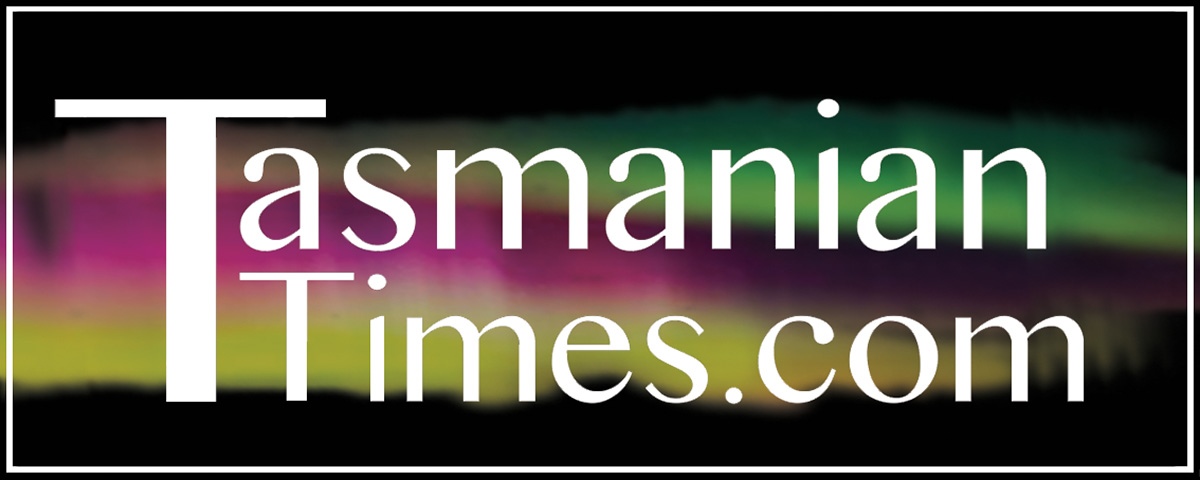 Author Credits: [show_post_categories parent="no" parentcategory="writers" show = "category" hyperlink="yes"]