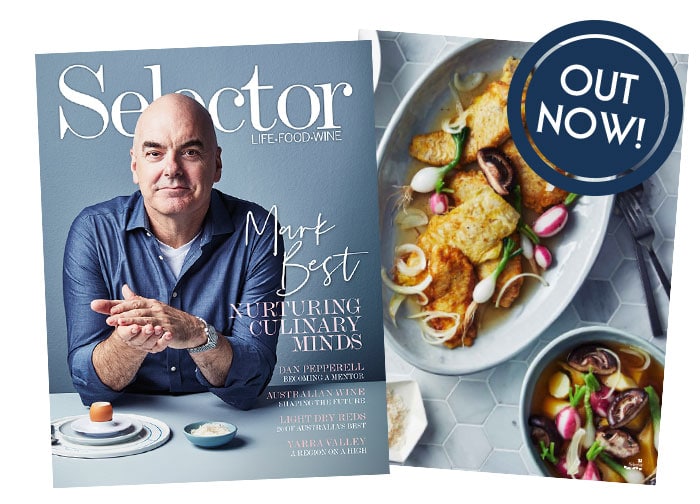 Few places on the planet produce world-class Pinot Noir table wines. The fusspot variety with its small dark berries and tightly packed conical bunches is renowned for being choosy about where it puts down roots.
To begin with, Pinot Noir needs cool to mild growing conditions that are just long enough and warm enough to allow full expression of the variety's characteristic aromas and flavours. As if that isn't challenging enough, finding a suitable site is only a first step in the pursuit of Pinot Noir perfection.
Along the way is a maze of vineyard management issues that must be skilfully navigated. And don't suppose recent trends towards warmer and earlier vintages have made the job any easier for Tasmania's small coterie of growers and winemakers. Their journey to harvest is seldom smooth.
"How we make our Pinot Noir depends on seasonal conditions and the resultant fruit quality we achieve at harvest," explains winemaker Rebecca (Bec) Duffy.
"With Pinot Noir, you need to use your all of your experience and intuition to be able to make a great wine, as doing things the same way as you did them previously often won't work for you every year. That's why making Pinot Noir is so much fun yet so frustrating."
Bec is one half of the dynamic Duffy duo that grows and makes Pinot Noir at Holm Oak Vineyards, north of Launceston. Husband and viticulturist Tim Duffy is the other half. Together, the couple have conducted their pursuit of perfect Pinot Noir since 2007. That was their first vintage on the 14ha Rowella site following the departure of previous vineyard owner and co-founder, Nick Butler.
With harvest barely underway in northern Tasmania, this is a crucial time of the year for those involved in the production of premium Pinot Noir. Holm Oak's current portfolio comprises four discretely different Pinot Noir table wines. Then there's a pair of bottle-fermented sparkling wines that rely on significant Pinot Noir composition.
The talented Tamar Valley winemaker says picking the variety's tiny, cone-shaped bunches too early – before they have reached optimum flavour and grape sugar ripeness – will result in red table wines that are weak in colour and devoid of flavour.
Delaying harvest to achieve perfect ripeness in the vineyard might increase the likelihood of making top quality Pinot Noir in the winery, but it brings with it increased risks of having vintage marred by rain events or the outbreak of disease.
"This has been a strange year," Duffy admits as she undertakes the fastidious process of berry sampling that will indicate when to give Holm Oak's seasonal pickers the go-ahead for vintage 2020.
"I've been chatting to other growers in the valley in recent weeks, and I'm glad it's not just us that have had challenges. We've not experienced anything similar in previous years. We're really happy with the quality of the fruit we have out in the vineyard, but Tim has had to put in a lot of work for us to get to where we are now."
Back in September, all looked set for an ideal start to a new season. Spring began with slightly warmer and drier conditions than normal throughout the Tamar Valley. October followed with above average daytime temperatures and cooler than average nights. They looked great on paper, but in the vineyard they were accompanied by persistent high winds and unusually low rainfall. These combined to retard shoot growth and make the critical process of shoot-positioning especially time-consuming.
The adverse growing conditions continued into November, with the days cooling, winds becoming gustier and vineyard flowering periods being drawn out over several weeks.
"The other issue we had was that a lot of shoot tips were broken off by the wind we had in November and December," Duffy recalls.
"December was very, very dry. The arrival of January's warmer weather and 40mm of rain brought with it a sudden burst of lateral growth. Our vines looked like rows of bushes. It took a lot of work to get them back into a well-managed state once again. February's cooler than average weather also meant we had to do a bit more leaf-plucking than normal to allow bunches to be better exposed to the sun.
"We've had some nice sunny days this week. If this weather continues, we may begin harvest sometime next week. We're a couple of weeks behind, but that's no great drama. During our first seven years on the property, there was only one Pinot Noir wine in our portfolio. Now we have four different wines, we can fine-tune our vineyard management and harvesting to ensure we get the right fruit into the right wine. It also enables us to get the right price recognition we require for all the attention to detail that goes into our top tier wines."
Perfect. A matter of tiers before tears.
---
Hobart's Mark Smith wrote his first weekly wine column back in 1994. Now more than 1600 features and 25 years later, he continues to chart the successes of Tasmania's small scale, cool climate wine industry with regular contributions to some of Australia's leading industry publications.
---
PICK OF THE CROP

Mark gives you his honest opinions about the best wines available right now from Tasmania's wine makers.
2018 Bangor Jimmy's Hill Pinot Gris $32
Bangor outside Dunalley in the State's south is home to some very smart wines. Its vineyard is kept well ventilated by the region's frequent sea breezes, with Pinot Gris appearing to thrive on the site. Pour this unoaked wine and you find its aromas leaping from the glass – mostly spiced pear, but also more exotic tropical fruits as well. The palate is equally satisfying to the senses – not only attractive in flavour but very smooth in texture. It's a real crowd pleaser that works well alongside Bangor's neat selection of restaurant dishes. www.bangorshed.com.au

2018 Tolpuddle Vineyard Chardonnay $77
The Coal River Valley surrounding Richmond in southern Tasmania grows superb Chardonnay. This Shaw & Smith-owned vineyard has become an industry showpiece as a result of very significant investment in property infrastructure. That is reflected each vintage in outstanding wine quality. This 2018 wine shows textbook winemaking and is all about elegance and finesse. There's a wonderful interplay between fruit, oak and acidity that leaves the palate refreshed and demanding another glass. It should age brilliantly. www.tolpuddlevineyard.com

2019 Holm Oak Protégé Pinot Noir Rosé $25
Bec Duffy arrived at Holm Oak in 2006 having enjoyed a very successful stint as a senior winemaker in south-west Western Australia. For all that, she had had limited opportunity to work with cool climate Pinot Noir. But who would know today? This is an absolutely delightful young red, set free from the constraints of oak maturation to showcase the variety's intrinsic vibrancy and engaging, juicy fruit characters. A deft savouriness adds to the wine's considerable allure in the glass. Simply delicious. www.holmoakvineyards.com.au

2017 Pooley Clarence House Pinot Noir $65
Pooley Wines has a well established track record for success with Pinot Noir. The small family company operates two vineyards in the Coal River Valley and buys fruit from Clarence House near Rokeby to produce six different table wines from the challenging red grape. The latter is used to create a full-throttle, deeply flavoured Pinot Noir that really shows its best at the meal table. Rich in colour and potent in black cherry and plum flavours, the 2017 is typical of the vintage hereabouts. Soft ripe tannins add a little restraint to this bigger style of Tassie Pinot Noir. www.pooleywines.com.au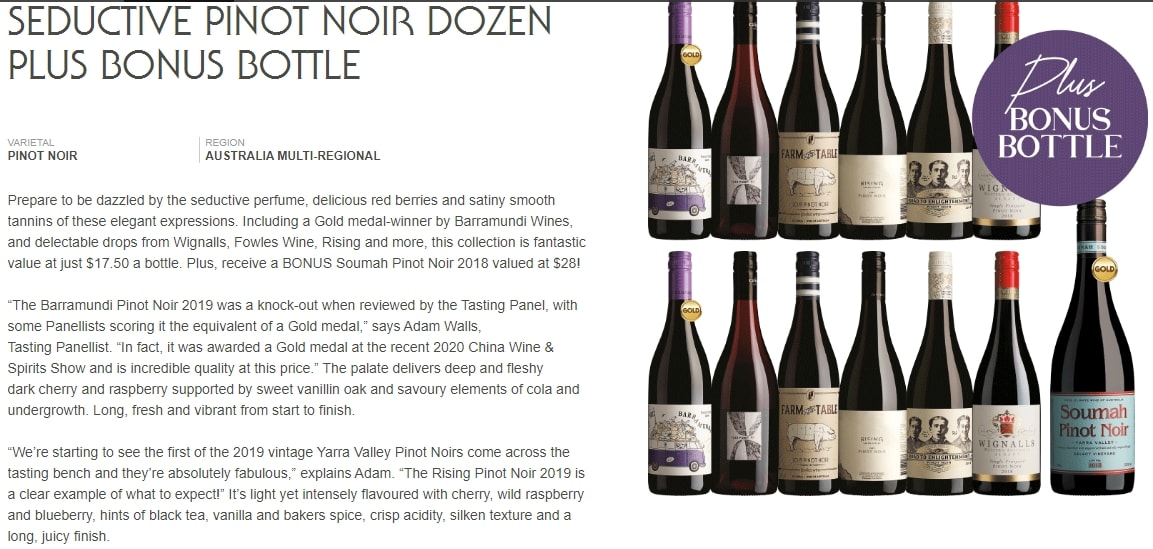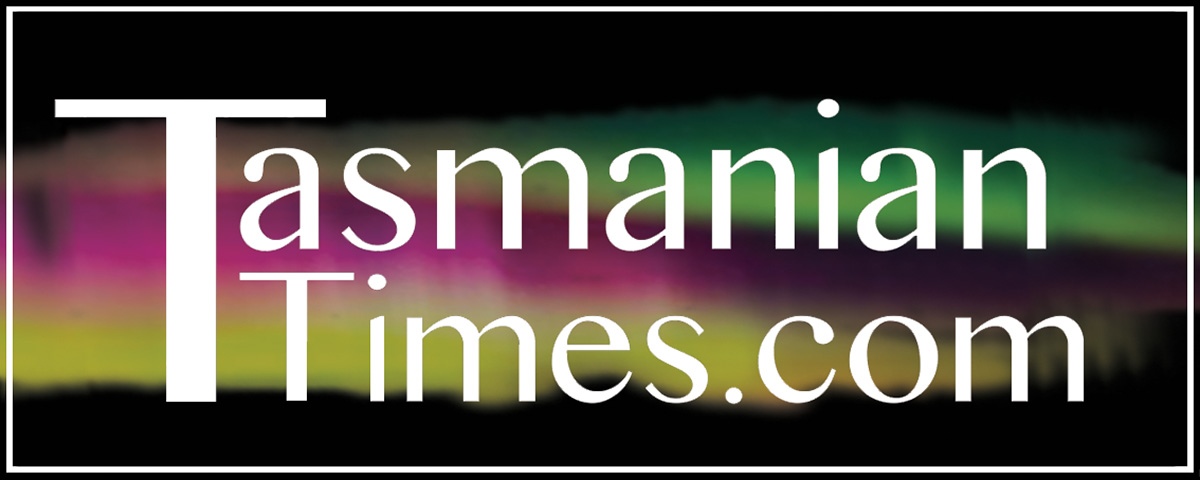 Author Credits: [show_post_categories parent="no" parentcategory="writers" show = "category" hyperlink="yes"]