Full audio of Tuesday 31 March press conference featuring Premier Peter Gutwein, Health Minister Sarah Courtney and Director of Public Health Mark Veitch
The Premier has clarified the implications of the new restrictions in force in Tasmania.
An information sheet was issued today, see below.
Premier Gutwein also announced the death overnight of a man in his seventies in Hobart Hospital. "This serves as a warning to us all that these are going to be tough and difficult times." As with the first death announced yesterday, it was confirmed he had been a passenger on the Ruby Princess cruise ship.
He commended Tasmanians for generally doing the right thing.
People are urged to stay home unless they have reasons for being out and about. Valid reasons include:
shopping for essential supplies, medicine or services, or going to medical appointments
compassionate care (assisting a relative, for example), social support, volunteering, sharing custody of children, taking animal to veterinary service
work or school, if you are unable to work or study from home
personal exercise
urgent repairs or maintenance on a property you own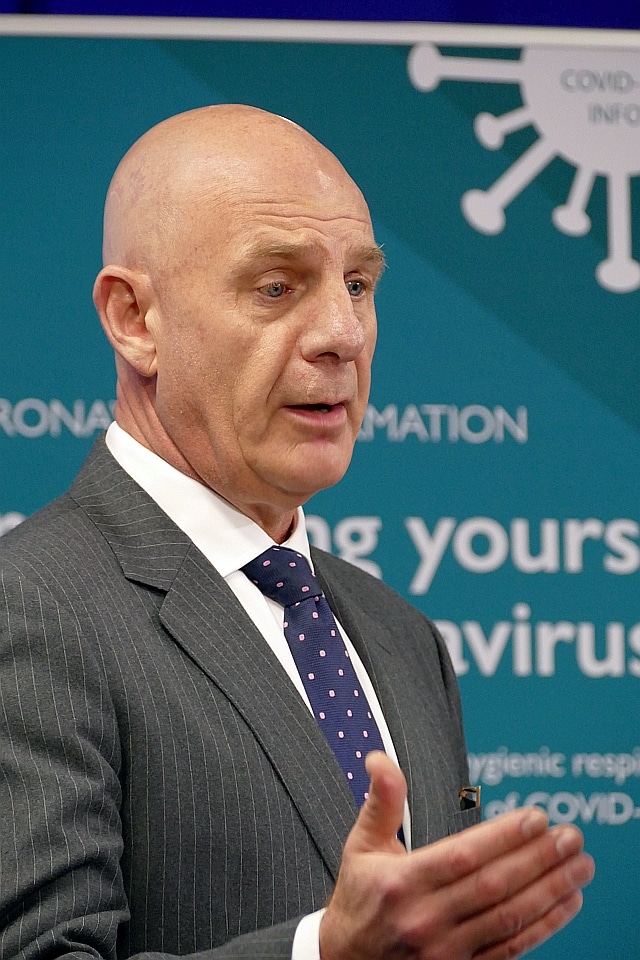 Essential supplies include food, maintenance items, getting a vehicle serviced or repaired and anything you need to assist your through isolation. "Importantly, you shouldn't be out getting services from a business that is prohibited," the Premier said. Any businesses not on the prohibited list may continue to operate. SEE BELOW FOR FULL LIST.
Partners who live apart are allowed to see each other.
People can continue to use public transport.
Children can continue to go to school if they cannot be looked after at home.
Shared custody arrangements can continue as normal.
Outdoor exercise is permitted, but only 2 people (other than family groups) together.
"Use your common sense, and importantly, abide by the rules," said the Premier. "Take into account social distancing. Protect your family, your loved ones and your community."
The issue of shacks came up. "We don't want a flood of people going to small coastal villages, that are largely retirement villages, over Easter. You make a decision in terms of where you will be staying as your primary residence, and you do not go on holiday at your shack. For some people who are self-isolating already at their shacks, that's fine, but that's your nominated address for the four week period."
"Take the necessary steps that you can. Social distancing and abiding by the rules will save your life, you family's life, will save lives in our community. That's exactly what we need Tasmanians to be doing to get through this."
People over 65 with an underlying health condition are being asked to self-isolate.
FAQs
Can I leave home?
Tasmanians should stay at home unless they need to be away from home:
shopping for supplies or services; or
undertaking personal exercise; or
attending medical, or health care, appointments or for medical treatment; or
providing social support, or care, to another person (including compassionate needs, or to facilitate shared custody, guardianship or care arrangements for another person); or
attending school or study, if unable to be performed at the person's home; or
attending work, or volunteering, if unable to be performed at the person's home; or
seeking veterinary services for an animal;
performing essential maintenance, or security inspections, of another premises owned, or occupied, by the person;
attending another location if you have a reasonable excuse, in the opinion of the Director of Public Health or his or her delegate, to attend the location.
Should I be going to work?
Yes you should but ensure that you follow the social distancing rules and if you can and agreed by your employer you should work from home.
If you are sick, you must not attend your workplace. You must stay at home and away from others, except to seek medical treatment.
What are essential supplies?
Food and other household supplies as well as pharmaceutical or medical supplies. Those things you may need for urgent home repairs or maintenance or getting your vehicle serviced or repaired.
As long as the business is not a prohibited venue or service you may attend the business to shop for the supplies and services you need to keep your household running and care for members of your household.
What is a prohibited business, venue or service?
Each of the premises listed in Schedule 1 must not open or be operated (eg. Restaurants, cafes and foodcourts, with the exception of takeaway) whilst the Direction is in force.
Each of the services listed in Schedule 2 must not be provided whilst the Direction is in force.
Should I be using public transport?
Yes to attend school or work or obtaining supplies or attending medical, or health care, appointments or for medical treatment. Non-essential travel is to be avoided.
Please observe social distancing when on public transport and if possible sit in the back seat of taxis and ride share vehicles.
How often can I go out to get supplies?
As necessary- however it is suggested that you limit this to as few times per week as possible.
Should I still be sending my kids to school?
Parents who are able to provide appropriate care for their children at home are encouraged to do so.
However, schools will remain open to provide an education for those children that do attend, and will continue their work transitioning to a new operating model of providing support for home and online learning and for the support of essential service workers.
Schools will remain open for the remainder of the first term, however students will only need attend until Friday 3rd of April as Monday 6th April to the 9th of April will be student free to enable schools and teachers to complete the professional learning required to finalise the delivery of a home and online model from the beginning of the new term post the holidays.
What about child care?
Yes, if required, children can still attend childcare.
Should grandparents be looking after grandchildren?
Tasmania's elderly population is at a higher-risk. Steps should be taken to protect elderly grandparents from any unwell children that are present in their household.  This does not mean grandparents cannot see grandchildren, but extra care should be taken to avoid any contact with someone that is unwell.
Can I still exercise outdoors?
Yes, exercise is encouraged as an important part of maintaining a healthy lifestyle, however the 2 person rule outdoors applies, except if it is members of your household, custody or guardianship arrangements, exercising together.
Can I check on my neighbours?
Yes you can provide support to your neighbours, but only 2 people may visit at any one time.
Can I take my kids to the park?
Yes you can but you shouldn't use the playground or exercise equipment.
Can I go to the post office?
Yes, collecting your mail would be considered essential – but try to do it when out shopping for food or medical or pharmaceutical supplies.
Can I go to my shack at Easter?
No, you will not be able to go to your shacks for school holidays or for Easter, or at any time unless to conduct urgent maintenance or repairs or a day trip security check.
Our shack communities are small, many are the place of choice for our older retired community and as is well understood retirees are older and more vulnerable.  By moving between your house and your shack you are creating a great risk for our community
What about families who share custody?
Custody arrangements still need to be managed and adhered to, unless otherwise altered by mutual arrangements/agreements. Children can live at each partner's home in line with custody arrangements.
Can partners with different primary residences stay overnight in one of those properties?
Under the current restrictions, up to two visitors are permitted in homes at any one time but we must be mindful of physical distancing advice and limiting unnecessary travel between properties, to ensure we are doing everything we can to limit the spread of coronavirus.
What fines or penalties will be applied for non-compliance
There will be on the spot fines of $750 for individuals or $5000 for businesses for non-compliance of any COVID-19 directions.
Business restrictions
Venue closures
As of midnight Monday 30 March 2020, the following are not permitted to operate in public places:
play equipment in public playgrounds and parks
outside gyms, playgrounds and skate parks
boot camps – limited to two people (the trainer and participant).
As of midnight Wednesday 25 March 2020, the following are not permitted to operate:
Hotels, motels, hostels, bed and breakfasts and boarding houses (excluding permanent residents and workers). NB: People who are staying at all these accommodation types in Tasmania, have until 11.59pm Wednesday 1 April 2020 to depart. Anyone self-isolating must continue to do so for the 14-day self-isolation period. New bookings cannot be made. See emergency accommodation for travellers for more information
Caravans, camping parks and campsites (except where people live permanently or if their primary residence isn't available). NB: People who are staying at caravan parks in Tasmania, have until 11.59pm Wednesday 1 April 2020 to depart
Amusement parks and arcades
Auction houses
Beauty therapy, tanning, waxing, manicure or other nail treatments, tattoos, ear and body piercing, body modification and other similar services
Boot camps and personal training sessions (excluding outdoor sessions, which are limited to groups of 10 people and social distancing of one person per four square metres applied)
Cafés (excepting takeaway service and home delivery, cafés or canteens at hospitals, care homes or schools; prison and military canteens; services providing food or drink to the homeless, workplace canteens can provide takeaway)
Community and recreation centres, unless being used to host essential voluntary or public services, such as food banks or homeless services
Community facilities, such as halls, clubs and RSLs
Concert venues, theatre, arenas, auditoriums, stadiums
Food courts, except for delivery and takeaway
Funerals maximum attendance of no more than 10 people* and where the one person per four square metre rule applies
Galleries, museums, national institutions and historic sites
Hairdressers and barber shops – limited to 1 person per 4 square metre rule and personal contact minimised as much as possible
Health clubs, fitness centres, yoga, barre and spin facilities
Indoor and outdoor play centres
Libraries, community centres and youth centres
Local government non-essential facilities and services, such as libraries and pools
Outdoor markets (other than food or farmers markets)
Places of worship
Real estate auctions and open house inspections – private inspection appointments permitted
Saunas, bathhouses and wellness centres
Social sporting-based activities
Spas and massage parlours
Strip clubs, and sex on premises venues
Swimming pools
Weddings – maximum attendance of no more than five people and where the one person per four square metre rule applies.
*Additional family members might be able to attend a funeral under special circumstances, provided States and Territories provide the exemption.
The new closures are in addition to the following facilities, which stopped operating from noon Monday 23 March 2020:
Pubs, registered and licenced clubs (excluding bottle shops attached to these venues), hotels (excluding accommodation)
Gyms and indoor sporting venues
Cinemas, entertainment venues, casinos, and night clubs
Restaurants and cafés will be restricted to takeaway and/or home delivery
Religious gatherings and places of worship.
How long will these measures be in place?
These measures will be regularly reviewed based on advice from the Australian Health Protection Principal Committee.
How will businesses be supported during this time?
The Tasmanian and Australian Governments have announced significant support packages for affected businesses.
The Tasmanian Government is working with business and industry to provide advice through peak organisations and directly to businesses.
Both the Tasmanian and Australian Governments have announced significant packages of support with cash payments, tax breaks, and interest free loans to support businesses affected by these necessary changes to help stop the spread of the virus.
Affected workers will be supported with cash payments, increased job-seeker payments and the ability to access their superannuation early to assist during periods of unemployment relating to COVID-19.
Why are shopping centres still open?
At this time shopping centres remain open to ensure that the community is able to purchase essential supplies and access services. The Government will continue to take advice on as the COVID-19 situation continues.
What are the penalties for non-compliance?
Compliance with the closure measures is compulsory under the law. Non-compliance with these measures can lead to fines and penalties, including three months' imprisonment.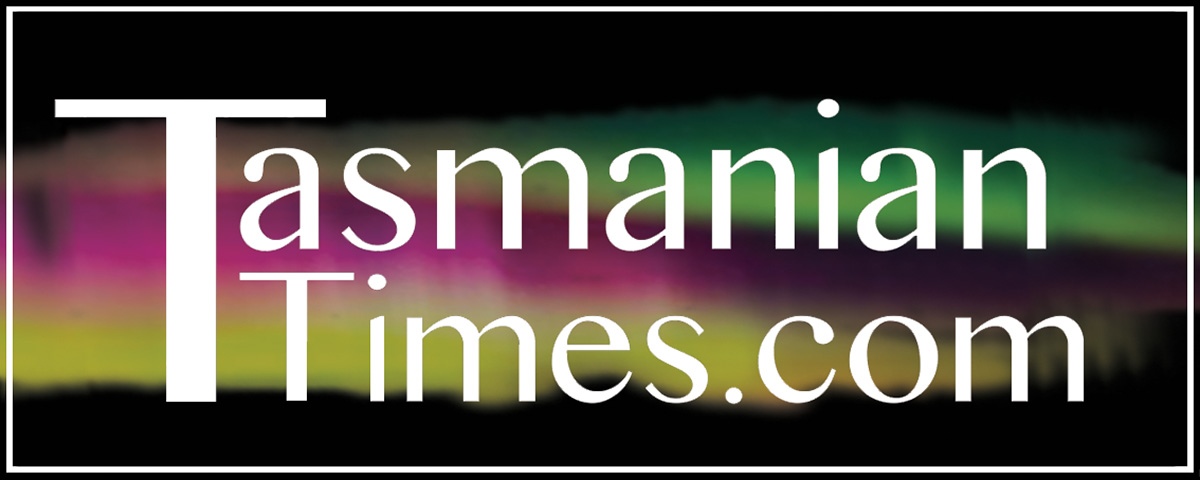 Author Credits: [show_post_categories parent="no" parentcategory="writers" show = "category" hyperlink="yes"]