health spending – Premier Peter Gutwein promised to keep an 'elevated level' of staffing and to spend the money needed to resolve ongoing issues with ambulance ramping and emergency room crowding (see more in our report on his Key Priorities for 2020). The Australian Medical Association (AMA) responded positively, welcoming the $600 million spend over the next four years. "Our health system is badly in need of increased investment in staff, equipment and capital infrastructure," said AMA Tasmania President John Burgess. "We hope that this funding injection will provide much-needed relief for hospital budgets that should enable more hospital beds to be opened, doctors employed, and equipment purchased. It should also help to build morale in what has been a crisis-driven system for too long." The AMA hoped the announcement was not just about plugging existing holes in the health budget but would see, in real terms, increased investment in Tasmanian hospitals.
point of consumption tax – this impost on race wagering has been in place since the start of the year but took a bit of the spotlight with the Cups season under way. The Premier said that 80% of the POCT revenue will be invested directly back into the industry, across all three racing codes including prize money. "This will see the single largest revenue boost to the industry in recent history, with an additional $4 million per annum to be invested across all codes in areas including stakes, infrastructure and animal welfare," said the Premier & Jane Howlett, Minister for Racing, in a joint statement. POCT has been set at a rate of 15 per cent of the net wagering revenue of betting companies. "This rate is consistent with most other jurisdictions and there will also be a tax-free threshold of $150,000 in betting turnover," they explained. Earlier, Shadow Treasurer David O'Byrne had fired off a bunch of questions about how the tax windfall would be spent, labelling it as 'astonishing' that arrangements had not been clarified the introduction and operation of POCT.
offshore detention – the International Criminal Court's prosecutor has made scathing findings about Australia's offshore detention system. "The prosecutor has found that people were illegally imprisoned on Manus Island and Nauru, denied proper medical care and treated in a cruel, inhuman and degrading way," Greens Immigration spokesperson and Tasmanian Senator Nick McKim said. "This is confirmation that this dark chapter in our country's history is a breach of international law." He reminded the Prime Minister that New Zealand's offer to accept the refugees still stands and advised him to "pick up the phone to Ms Ardern, and finally provide the freedom and safety so desperately needed by so many people."
"The ICC in The Hague makes it clear that Australia is in breach of Article 7(1)(e) of the Rome Statute because the conditions on Nauru and Manus Island do, and have always, constituted cruel, inhumane and degrading treatment," said Clark MHR Andrew Wilkie. He said he first complained to the ICC in January 2015 and has been sending the Prosecutor evidence ever since, including allegations of cash payments being made to members of Indonesian people smuggling rings by Australian intelligence officials; the indefinite detention of children; forced family separation; the forced release of asylum seekers into the foreign sovereign nation of the Republic of Nauru; the treatment of unaccompanied refugee minors; the contents of the so-called Nauru files comprising of reports of assaults, sexual abuse, self-harm attempts, child abuse and ongoing trauma endured by asylum seekers held by the Australian Government in Nauru; the legislated life time ban of refugees who arrived by boat from Australia; and other discriminatory migration laws. Phew.
leave for parents of stillborns – it's a difficult issue, so props to Catryna Bilyk for taking it on. The ALP Senator welcomed the federal government's announcement that parents of stillborn babies now have access to the same unpaid parental leave that parents of healthy babies have, but has urged them to go further. "While there has been some progress – too many private companies have yet to make both these changes," Senator Bilyk said. "Furthermore, the bipartisan Senate Stillbirth Inquiry recommended changes to both the Fair Work Act and the National Employment Standards to provide consistency across all employers and employees in Australia." She called for the government to make these amendments."
Last year, Senator Bilyk sponsored a motion passed by the Senate which called for the equalisation of bereavement payments for parents who experience a stillbirth. "Currently, parents are only eligible for this payment if a baby's heart beats after birth," Senator Bilyk said. "If it beats once, you receive a payment, if your baby is born without a heartbeat, you don't." She pointed out that the rate of death from stillbirth is higher than the national road toll.
veterans affairs –  Senator Jacqui put in a steaming performance in the Senate this week, having a crack at the Department of Veterans Affairs over quite a few things.  Worth watching.
---
If your organisation has a media release or statement on any Tasmanian issue, please send it us at statements@tasmaniantimes.com. Letters to the Editor are also a good way to let us know your thoughts: letters@tasmaniantimes.com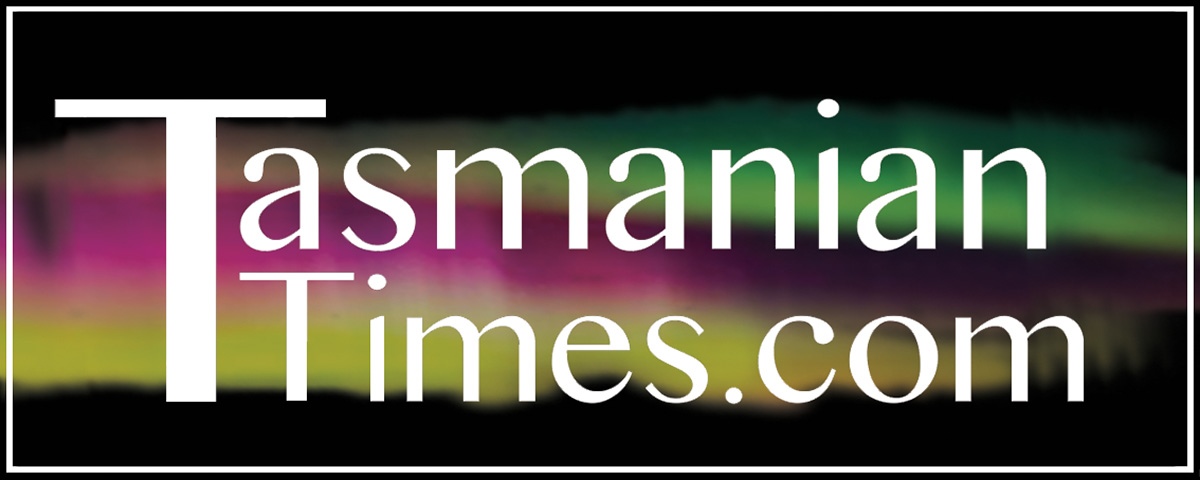 Author Credits: [show_post_categories parent="no" parentcategory="writers" show = "category" hyperlink="yes"]