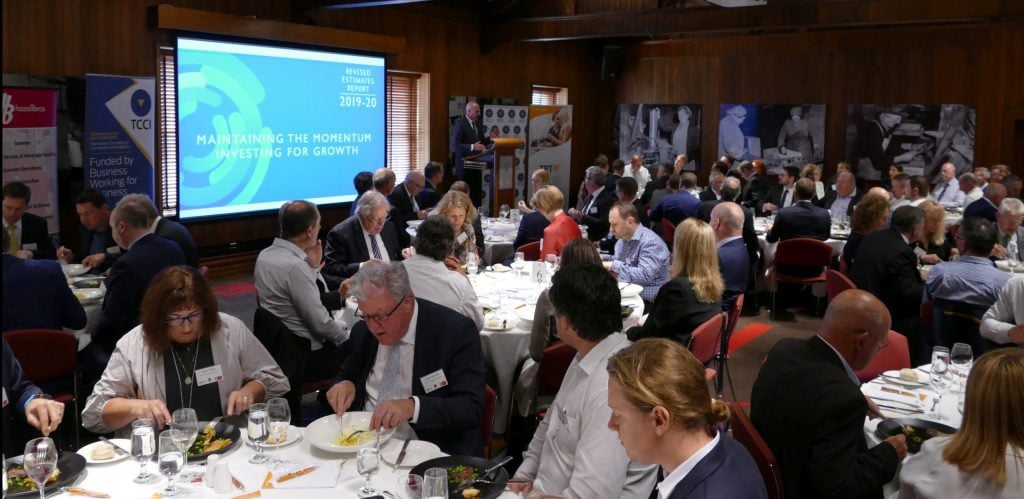 Premier Peter Gutwein's priorities for 2020 include maintaining an 'elevated' level of health staffing due to increased demand and continuing what he sees as strong financial management and building of confidence.
The points were made during a prepared address to the Tasmanian Chamber of Commerce and Industry (TCCI) in Hobart today.
The Premier presented revised Budget estimates for 2019-20 and forward estimates which showed a mixed picture for the state. The projected surplus for this year has been revised down from $57.4 million to a wafer-thin $10.8 million
Net debt is estimated to blow out to over $1.37 billion by June 2023 under new accounting standards regarding the assessment of capital leases.
The big expenditure item has been health, with full-time-equivalent positions now at 17.8 per 1000 residents, above the national average of 15.1. "We expected demand (for health services) to remain high," he said while pledging to keep staffing levels in place.
"While we are already investing a record $8.1 billion into health over four years; delivering better infrastructure and more doctors, nurses and paramedics, we know there is more that needs to be done to continue delivering better outcomes for Tasmanians."
The health expenditure is intended to produce better outcomes in primary care, reduce ramping of ambulances and reduce emergency department overcrowding. Investment in technology to better manage patient information is also required.
The Premier pointed to Sensis data that business confidence in Tasmania was above the national average. He congratulated his government for "the plan which has taken the Tasmanian economy from strength to strength, creating 20,000 new jobs (since 2014) and nation-leading business confidence. "
He said he climate change mitigation was also a priority and that more would be revealed about his specific plans in this area in the lead up to the budget.
A question about sports teams led the Premier to reiterate that he believed Tasmania could 'punch above its weight' in AFL just as it had done in cricket. "Can we afford it? Absolutely yes," he said.
He also said that a proposed NBL (basketball) team could leverage investment into Wilkinson's point and that would be 'in the state's best interests'. "There is no doubt that having a national basketball presence would promote the position of marketing the state and putting the state onto the national stage agenda."
Mercy for BO Coupe?
A demonstration of approximately one hundred people gathered outside the venue as the Premier networked with TCCI members. Bob Brown Foundation lobbyist Jenny Weber called for the Premier to immediately halt logging in the Tarkine and vowed that rainforest defenders would be on the frontline for every logging operation.
"This simple fact is the trees were identified to be removed to provide the resource that was required, and have been taken," the Premier said. "It just was a protest looking for somewhere to be," he added, pointing the finger at interstate people who had come to the Tarkine because they had nothing better to do.
Conservationists were claiming a victory after Sustainable Timber Tasmania stopped its operation in BO 092C Coupe yesterday. "The logging operations in coupe BO092C only stopped as a result of the intervention of protesters," stated Grens leader Cassy O'Connor. "The notion that logging activity was unexpectedly shut down, but that this happened to coincide with the loggers completing their work is laughable and makes no sense."
Labor response to the revised budget
Shadow Treasurer David O'Byrne slammed Peter Gutwein's 'budget blunders'. He calculated the forecast 2022-23 debt figure of 1.37 billion as around $26,000 for every Tasmanian.
"The Premier is also using devious accounting tricks designed to give people the impression he has extra money to manage unforeseen circumstances or invest in state priorities like health care, roads, and education," O'Byrne said. He alleged that counting certain Federal funds on the revenue side of the budget but not on expenditure was 'dodgy accounting'.
"He should be up front with the community about the real state of his broken budget." With the budget forecasting an increased take from Government Business Enterprises, O'Byrne accused the Premier/Treasurer of treating GBEs 'like his very own ATM' to plug holes in the budget.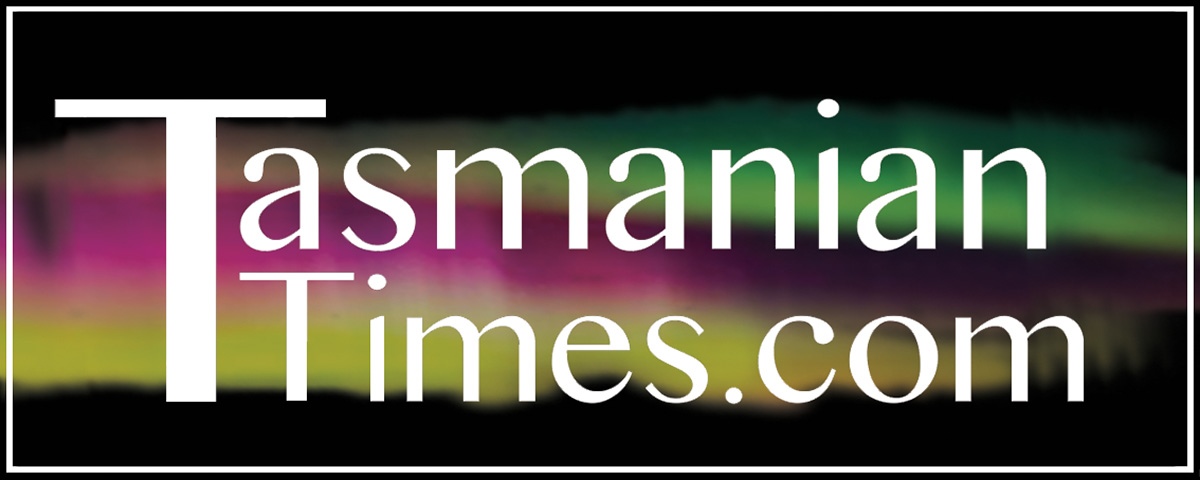 Author Credits: [show_post_categories parent="no" parentcategory="writers" show = "category" hyperlink="yes"]