PUBLIC LECTURE – Democracy in a Changing Climate
Date: Tuesday 10 March 2020, Time: 6-7.30pm
Venue: Centenary Lecture Theatre 1, Clark Road, Sandy Bay campus, University of Tasmania
Presenters:
MC Jenny Weber (Campaign Manager, Bob Brown Foundation)
Professor Ben J. Richardson (Environmental Law, University of Tasmania)
Dr Matt Killingsworth (International Relations, University of Tasmania)
Dr Kate Booth (Human Geography, University of Tasmania)
https://www.utas.edu.au/events/2020/march/democracy-in-a-changing-climate
Climate change is challenging our identity as the places we cherish, and our iconic species are pushed towards extinction. Impending climate catastrophe is also reconfiguring regional and global economies, as climate risks are now indistinguishable from economic risks. These changes herald growing social and political instability. Democratically elected governments are failing to take decisive action. Some, like the Tasmanian State Government, are instead pursuing draconian anti-protest laws. 'Democracy as usual' is being called into question.
Benjamin Richardson, Matt Killingsworth and Kate Booth discuss democracy in a changing climate, drawing on their expertise in law, international relations and geography.
---
Tristan Sykes (Founder, Extinction Rebellion Tasmania) in conversation with Kate Booth (Senior Lecturer in Human Geography, University of Tasmania).
In reshaping our landscapes, climate change is challenging our identity as the places we cherish, and our iconic species are pushed towards extinction. Impending climate catastrophe is also reconfiguring regional and global economies, as climate risks are now indistinguishable from economic risks. Yet, democratically elected governments are failing to take decisive action.
 This is seeing an escalation in climate activism and the rise of organisations like Extinction Rebellion. Democracy and politics are being called into question, and people are looking for alternatives to 'democracy as usual'.
---
Tristan: Extinction Rebellion has three demands; Firstly, that institutionalised power 'Tell The Truth' of the existential risk posed by human induced climate change and secondly, that these institutions recognise this existential risk and 'Act Now'. Our third demand, 'Beyond Politics', is more complex and is certainly the most radical of the three.
'Beyond Politics' does, of course, describe our demand that partisan politics be set aside to address the World War III scale of the climate crisis.
Kate: Last year saw Extinction Rebellion take centre stage in climate activism, a global movement signified by the slogan, 'the water if rising, and so are we'. The 2019-20 bushfires that continue to burn across the country acted to catalyse public opinion and media reporting on climate change.
In the minds of many, 'Tell the Truth' has already been achieved. Acting to address the risks in a way that is beyond politics are now central to Extinction Rebellion's agenda.
Tristan: However, 'Beyond Politics' is a demand which also recognises the structural deficit of our political system which limits its ability to adopt the 'all of systems' approach, with the climate crisis at its core, required to address the complexity of this most wicked problem.
It is the general tendency of democracy to lend itself to the conservatism of the lowest common denominator. Pandering to the short-term political dynamics of the election cycle at the expense of genuine leadership is the natural expression of 'real politik'. Democracy has been infected by the irrational economics of infinite growth in a closed system.
Kate: Politics or 'realpolitik' is commonly understood as disputes over power or competition between multiple interests. This understanding dominates news reporting of party politics. A theme emerges – a lot of 'politics' is happening, but nothing fundamental is changing (except the climate!)
Through the idea of 'beyond politics', Extinction Rebellion is enacting an alternative view. That climate action should not, cannot be premised on machinations of power and competition. The emergency we have entered is beyond this kind of politics. Rather, the infinite growth system must change and with it economic, social and political systems. This is what others term 'politics proper' – systemic, radical change in response to the catastrophic change we have set in motion.
Tristan: This infection of democracy was made very much apparent during the 2019 Australian election, when the disproportionate power of a coal mine was influential in the re-election of an otherwise policy-less Coalition.
Extinction Rebellion presents a partial solution to the stark lack of political leadership, which seems content to fiddle while the world burns. It does this by demanding a re-calibration of the structural deficits of democracy and introduction of Citizen's Assemblies into our political structure. This aspect is essential to our third demand, 'Beyond Politics' for if we cannot negotiable a political solution, the danger of revolution becomes very real.
Kate: Achieving politics proper can be a peaceful negotiation, as with the feminist movement and the on-going emancipation of women. This is the approach prioritised by Extinction Rebellion's explicit commitment to non-violence, and pursuit of a Citizens Assembly.
Tristan: Citizens Assemblies have been effectively utilised here in Australia and in Ireland to negotiate significant and controversial legislation effectively making the politically impossible, possible.
At this time, more so than even than during the second World War, the world desperately needs decisive leadership and if our elected representatives are incapable of providing it, the people must.
Despite UN secretaries, banking institutions, retired military personages, the royal family, public sentiment, and scientific consensus, democracy appears woefully inadequate or, otherwise, unwilling to protect the future of its citizenry.
Kate: There is a growing sense of collective betrayal as natural and economic disasters collide. This is driving a rapid increase in Extinction Rebellion membership in Tasmania and elsewhere. More and more people are committing to disruptive action such as the collective defacing of Parliament House last month.
Public sentiment is becoming increasingly volatile. This heralds escalating civil disobedience across the western world, and the urgent need for leaders to heed the will of people.
Tristan: Consequently, the global movement, Extinction Rebellion, argues that government inaction on climate change has voided the social contract which normally validates the authority of those who purport to be our representatives and therefore the public has both a right and a moral duty to rebel.
Not only do we assert the inherent right to protect our own physical integrity under natural law, but we also argue that we have an inherent moral duty to protect the physical integrity of others; our children, our future generations, our natural heritage, and our fellow earthlings. Extinction or rebellion? It's time to make a choice.
Kate: For some, holding the power brokers to account for climate catastrophe is an end in and of itself – the complicit politicians, business leaders and corporations. We have well and truly passed to the point of no return and we will be living with the legacy of the infinite growth fantasy and climate inaction for generations to come.
Ecocide demands justice now!
Tristan: "We cannot be radical enough" – Sir David Attenborough
Kate: I agree!
---
Tristan Sykes is Founder of Extinction Rebellion Tasmania. He is an average Tasmanian Dad who wants there to be a future for his child.
Kate Booth is Senior Lecturer in Human Geography at the University of Tasmania. Her research contributes to facilitating the change required to address climate catastrophe.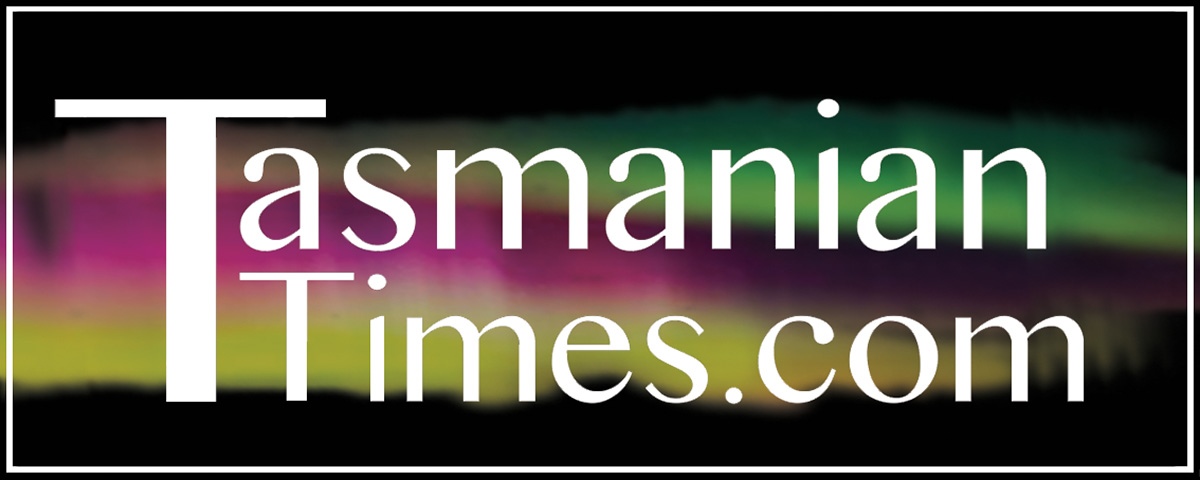 Author Credits: [show_post_categories parent="no" parentcategory="writers" show = "category" hyperlink="yes"]