This poem was first published by The Colonist on Saturday, 20th December 1890.
Farewell to Tasmania
By 'Musk'
Tasmania ! Tasmania ! I bid thee adieu,
Thy hills and thy mountains no more shall I view;
Thy lakes and thy valleys no more shall I see;
The scenes of my youth soon will vanish from me.
A swift flying lark will soon bear me
From the land where the clime is one long summer's day;
Where the birds ever sing, where the flowers ever bloom,
And where Nature is never enshrouded in gloom.
Tasmania ! Tasmania ! when on the deep tide,
I think how thy waters so peacefully glide.
Then sadly I'll turn— in the distance I'll see
The lost, oh, Tasmania, the last glimpse of thee
And when that has faded— the faint speck has gone,
I'll pour out my sorrowing soul into song;
And far o'er the waves of the dark-rolling main
Shall be waited the notes of my wild farewell strum.
Tasmania! Tasmania! when years have flown by,
And I'm 'neith a distant and cloudier sky,
With memory's aid, I'll revisit once more
The land of my childhood, tho' far from its shore.
Again in my mind I'll behold the green hills,
The sweet shady dells, with the cool trickling rills,
The flower – and the creepers of every bright hue,
And she songsters a' warbling I'll hear round me coo.
Tasmania ! Tasmania! I oft will look back,
When journeying onward along life's rough track,
To the days that I spent here of pleasure and pain,
That can never, oh, never, be spent here again.
Some eyes thus ware beaming with virtue and love
Have faded on earth, but are smiling above.
A heart that was beating is still, and for aye —
A face so familiar has vanished away.
Tasmania! Tasmania! dear isle of the free
Tis that — 'tis that tie which binds me to thee.
Tis the thought of a dear one asleep on thy breast;
'Us the thought of that loved one for ever at rest.
And tho' I must wander my heart it will burn
With longings of love to this isle to return.
Tho' something may whisper and warn me 'tis vain.
I'll pine till I see thee, Tasmania, again.
"Farewell to Tasmania". The Colonist (Launceston, Tas. : 1888 – 1891), 20th December 1890, page 6. Retrieved 20th January 2020, from https://trove.nla.gov.au/newspaper/article/201179905
---
Poet's Corner is a quaint and quirky section of The Tasmanian Times. It has been designed to offer a haven to those who relish and immerse themselves in the sheer joy and pleasure emanating from English verse. Our idea is to share poems published in Tasmania during the early years of British arrival. We would also like you to share your poetry with us. Submissions can be sent to arts@tasmaniantimes.com. Please see www.tasmaniantimes.com/contact for general submission guidelines.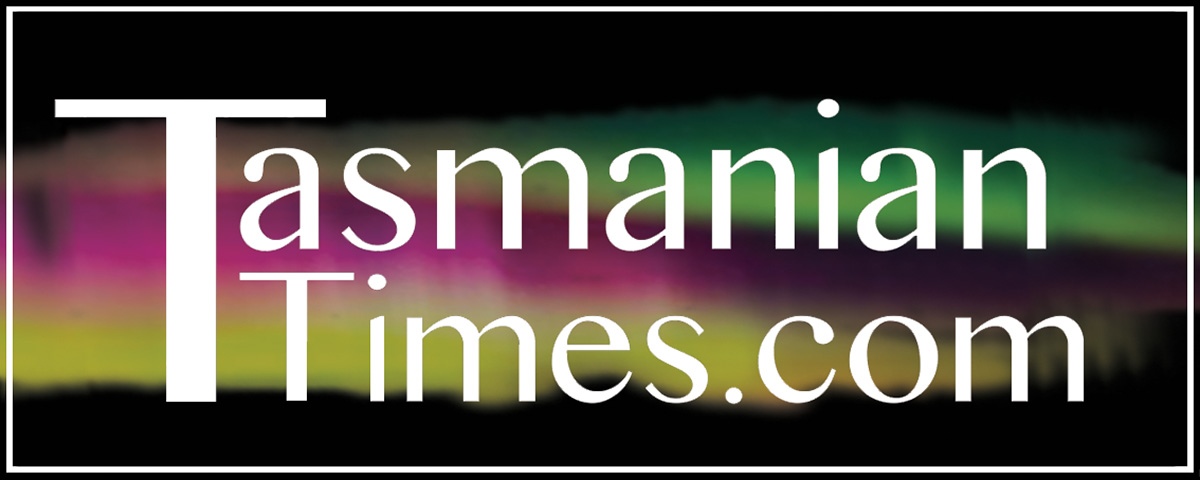 Author Credits: [show_post_categories parent="no" parentcategory="writers" show = "category" hyperlink="yes"]