A sad summer of fires on mainland Australia was given a reflective reprieve at last weekend's sold out Tasmanian Cygnet Folk Festival.
The festival's opening concert on the Sharing of Cultures was an important strong theme to this festival. It reflected the recent heritage of this land along with its most ancient traditions. The focus on first nations peoples in this year's 2020 Cygnet Folk Festival was warmly appreciated by festival goers.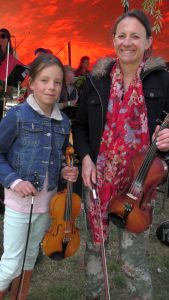 Traditional Aotearoa/New Zealand raranga weaving techniques were modelled during a workshop led by Alice Spittle, drawing together all the strings of the Festival. This celebration of traditional knowledge flowed into the inaugural Ballawinne Festival, held on the Monday at the Port Cygnet Cannery.
Cool blustery conditions on Saturday were challenging to all performers. However powerful Queensland digital wind performer Linsey Pollak captured the strength and beauty of wind in his workshop 'Make Your own Winds'. His collaboration later in the weekend, with the outstanding band Dangerous Song and Bukhu, gave voice to disappearing animal species.
Bukhu's Mongolian harmonic throat singing combined with the live-looped sounds of endangered species was enhanced by the incredible vocals of Lizzie Keefe.
Cygnet folk direction
Festival artistic director, Erin Collins, said there was positive bias to booking a number of young performers to encourage some 'extraordinary young talent that is emerging.' She said the festival had a lot to offer young people such as the mentorship with Folk Alliance , the youth competition and the youth showcase.
"I think the future of the festival is incredibly solid with support from the community and the extraordinarily talent from performers who apply," she said. " Folk music is and always has been, innately political, but not always overtly so. Artists are living, breathing performers who can frequently change people's perspective subtly with their songwriting rather than  being 'in their face'."
It was goodbye to the Ballpoint Penguins who are going extinct' after this festival; their acapella work takes a lighter look at the planet's challenges. Meanwhile honest storytelling at its best was continued by one of three sets of performing twins at the festival – the German brothers Josef and Jan in Amistat.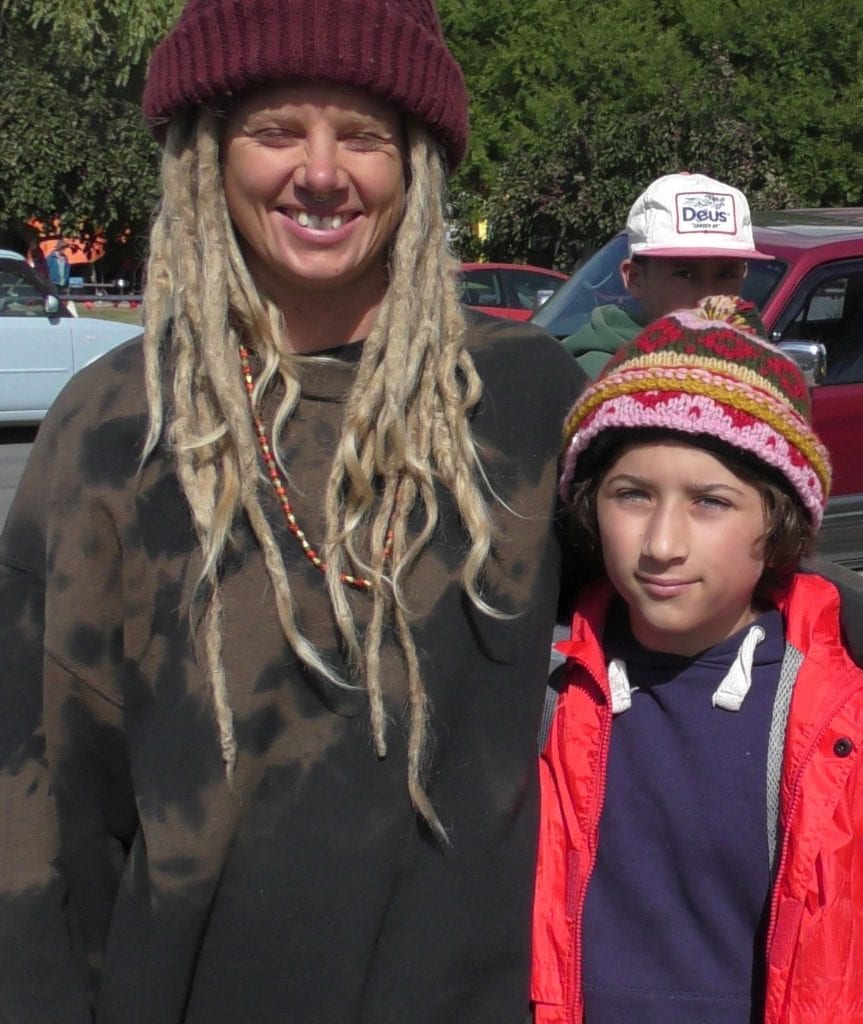 Ten year old Nina Thorogood attending with her mother Chloe (pictured, right) said, "I love folk music because it is about other things in the world that matter … beside love. It puts that message out into the world."
Young attendee Joscelyn Wynter of Geeveston agreed that "folk emphasises the need for storytelling and to be communal with the sharing of good vibes down through the ages." "Yes it is soul and in itself, spiritual", said Royce Smith of Snug.
Hobart songwriter, David Benuik, who coordinates a monthly group of music scribes in Hobart said
"songs are a chronicle of our time. And have a history of reflecting concerns – political and personal."
In a significant change to the program, the First Nations Homeland Tour showcased a variety of first nation artists sharing the drawing of their strength from connection to country and people. Maurial Sperarim, Gamilaraay, Kooma, and Muruwari woman, inspired the audience to 'connect, engage and create change.
This theme was reflected towards the end of the festival by a beautiful concert in St James Catholic Church presented by Dwayne Everett-Smith, Sue Ray and Kutcha Edwards. Dwayne sang Welcome to Country, a description of words would do no justice.  Kutcha spoke of his displaced childhood and re-finding family connections in his deeply-felt emotional storytelling.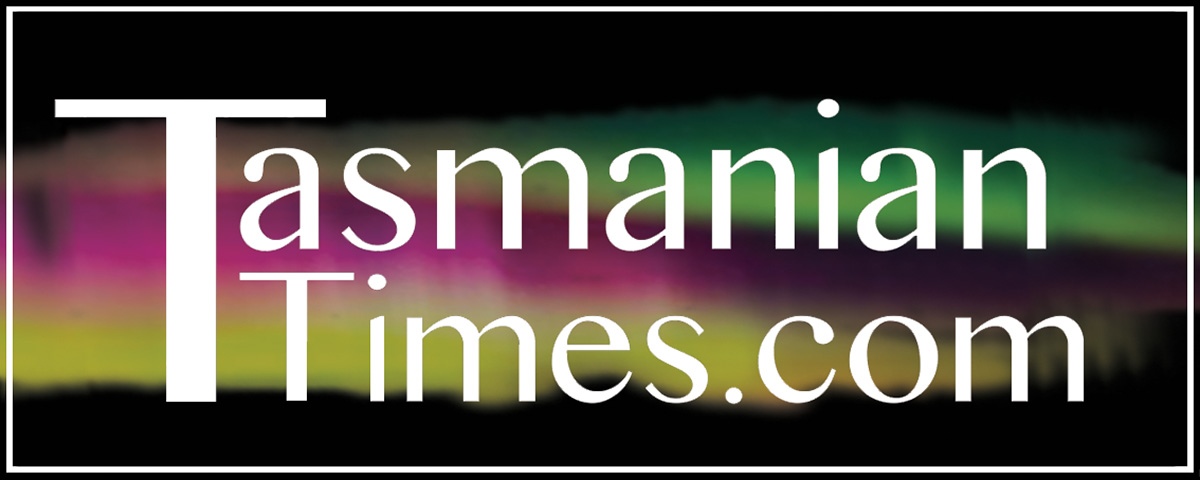 Author Credits: [show_post_categories parent="no" parentcategory="writers" show = "category" hyperlink="yes"]