Two new Jamie Kirkpatrick books will be launched at the Kingston Community Hub between 4 and 6 pm Sat 7 Dec. The event includes a performance, caterpillar friendly food and a speech by Pete Hay. This will be accompanied by an exhibition of images from Mr Caterpillar and Art by Nature, which will be open all weekend, 7 and 8 December, from 10am to 4pm.
Distinguished Professor Jamie Kirkpatrick is well known for his work on biodiversity and ecology at the University of Tasmania. He has been awarded the Eureka Prize for Environmental Research and an Order of Australia for service to forest and world heritage conservation. His books include A Continent Transformed and Alpine Tasmania: An Illustrated Guide to the Flora and Vegetation. He was co-author, with Peter Dombrovskis and Richard Flanagan, of the very beautiful On The Mountain.
What is less well known is that in 'another life', Jamie has published some quite quirky works. These include The Tasmanian Development Calendar and Conservation Worrier, an autobiography. This year Bright South is publishing two more of his works, Mr Caterpillar and the Special Timbers Incident, and Art by Nature. These will be launched at the Kingborough Community Hub on the 7 December 2019, with a small performance based on Mr Caterpillar, and an exhibition of images from both works, which will be open all weekend.
Mr Caterpillar
Jamie says, "Mr Caterpillar emerged from a collective effort spanning an almost excessive number of generations and genders." The prime movers of The Mr Caterpillar Collective are an interesting bunch. They include Emily Sheppard, a Bachelor of Natural Environments and Wilderness Studies student and outstanding musician. She can often be seen carrying pot plants and her violin perched precariously on her bicycle. Hans Ammitzoll researches the genetics of trees for his day job and is a genius in creating high quality recordings in his wardrobe when not drumming. Yanti Winoto-Lewin, a Science student specialising in ecology, is an amazing illustrator as well as an accomplished gardener and tree climber. Gaby Jung makes art out of junk and rides her tricycle in a lobster costume from Hobart to the Tarkine, so she is well placed to contribute her voice and organisational skills to the project, as will she, and other members of the 'Collective', at the launch.
While members of the Mr Caterpillar Collective are still a little puzzled on the subject of the meaning of Mr Caterpillar, Jamie describe its genesis as being in the games he played with dogs and grandchildren on the living room carpet. "Our dogs have an enormous collection of soft toys. I developed characters for each of them and my grandson particularly liked the unctuous voice of Mr Caterpillar."
Jamie Kirkpatrick, like Mr Caterpillar, became 'very upset' by legislation allowing rainforest trees in particular types of reserves to be logged. He wrote Mr Caterpillar as a form of catharsis, subconsciously exploring the comedy in the realpolitik and the moralities of the Tasmanians who want trees to be vertical, those who want them horizontal, and those who like a bit of a lean. In the story Mr Caterpillar, an unctuous moral shape shifter,  passes through various portals from scene to scene, becoming progressively more puzzled at the craziness of humans as unsocial animals.
The Mr Caterpillar book is about stimulating thought through laughter. Art by Nature is similar but it also reveals nature in quite surprising ways. Meditating on the question 'does all human art mimic nature', Art by Nature is a collection of Jamie's photographs, accompanied by short, revealing texts, often injected with startling little gems of ecological fact.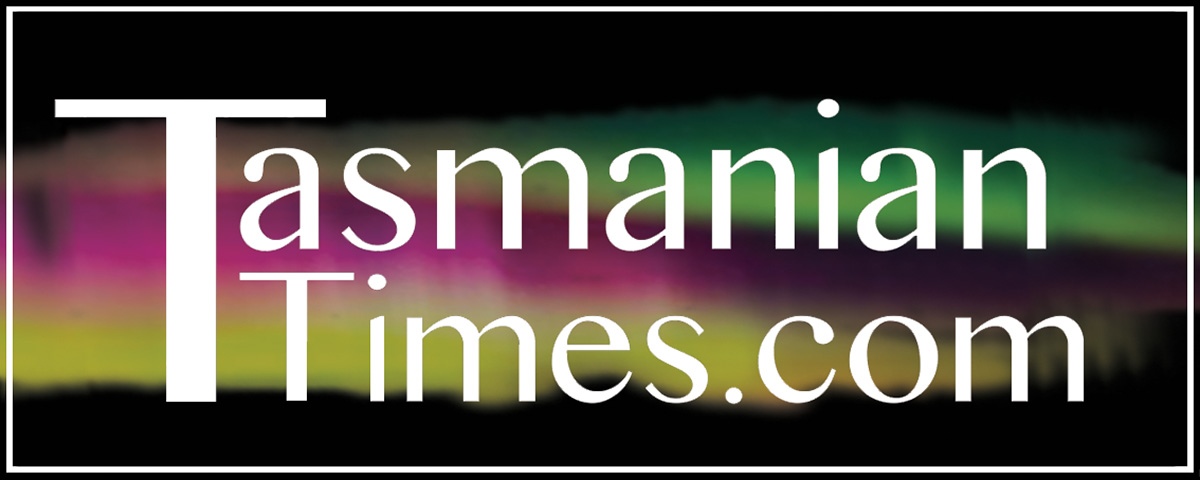 Author Credits: [show_post_categories parent="no" parentcategory="writers" show = "category" hyperlink="yes"]