MYEFO – if what you want for Xmas is lots of dry economic data to pore over, the Mid-Year Economic & Financial Outlook falls off the sleigh every mid-December. It's a federal government thing but there are implications for the states, as our spinners reminded us. "With a slow-down in the national economy well anticipated, Tasmania is well placed to mitigate impacts, as we continue to buck the trend through disciplined, strategic budget management," said Treasurer Peter Gutwein. Altogether he was pretty upbeat for someone who just took a $280 million hit across the current budget and forward estimates from write-downs in the GST allocation. Shadow Treasurer David O'Byrne saw MYEFO as 'more bad news for Tasmanians already suffering thanks to the Liberals budget mismanagement.' He appeared to be referring to the September Quarterly Report released the previous week. "The Liberals have no plans to pay back the ($1 billion) debt. So much for 'the Golden Age', these figures show Peter Gutwein has no budget strategy, beyond more short-term panicked cuts that compromise the health of Tasmanians and raids on GBEs."
Derwent Entertainment Centre – DEC the halls with spicy rumours, tra-la-la-la-la la la la la. The state government issued a firm no comment regarding progress of talks between themselves, Glenorchy Council and a proposed basketball-backed redevelopment of the centre. The ABC reported on Tuesday that the deal was likely not just money for a building but had all sorts of associated conditions, trade-offs and subsidies. Greens spokesperson Cassy O'Connor identified 'a whiff of corporate welfare' about the deal. "Now, bizarrely, the funds Council will receive from the sale of foreshore land will be reinvested in DEC infrastructure being leased to the same proponent who is buying the foreshore land. It appears as though Glenorchy City Council is losing valuable assets from its balance sheet and gaining nothing." Glenorchy Council, who a while back danced around the tree with Hobart Chargers, ultimately unsuccessfully, have said nothing for the time being. Cheersquad Glenorchy Ratepayers Association have already lauded (via the ABC) the deal being a positive thing. That's as in cheersquad for the Mayor Kristie Johnston, by the way. For reasons unknown to Tasmanian Times, the ABC in its reporting consistently fails to mention that GRA President Phil Butler financially supported Johnston's mayoral campaign.
scam websites – Bunnings: spoof websites are just the beginning! Online security boffins Mimecast and Segasec have identified over 4,000 websites trying to imitate some of Australia's best-known brands. These include Woolworths, Bunnings, Qantas, Kmart, Australia Post, JB HiFi, Amazon, eBay and Telstra. Garrett O'Hara, Principal Technical Consultant at Mimecast, said these sites "are highly likely to be criminally operated specifically to take advantage of consumers during Australia's peak online shopping season over the December period. They will appear to offer considerable discounts but these will sadly be too good to be true." Consumers are advised to be careful with online shopping sites and in particular log-in pages. Check that links look genuine eg. http://woolworths.com not http://woolworths[.]com[.]au-promo-deals[.]top/ (links disabled) or better still type known links into your browser.
Loaves and Fishes – now you don't see 'em, now you do. It's been a turbulent few weeks for the charity who provides around 70% of food relief in Tasmania. Earlier this month they announced that their southern operations had ceased. The attributed cause was a cut to federal government funding. After a backlash from the community sector and neighbourhood centres in the south, and some lobbying by Tasmanian senators, the decision has now been reversed. $35,000 in state government funding has enabled L&F to operate over the Xmas and New Year period in the south. Relevant minister Roger Jaensch lauded the foodbank who "do a magnificent job in assisting vulnerable Tasmanians." If you are interested in some background on food poverty in Tasmania, read here.
quarterly survey of business expectations – the December quarter statistics, as researched by the TCCI, have just been released. It's not that long so if you can hack five pages of badly-presented graphs, it's here.
quad bikes – Andrew Wilkie called for a ban on youngsters riding the four-wheelers, a staple of Tasmanian rural properties. "When a product is dangerous, regulators must either ban it or impose measures to make it safer," he argued. "Just as seatbelt and drink-driving laws made driving safer, we need laws to make operating a quad bike safer." The Clark MHR supports the position of the Royal Australasian College of Surgeons who want a ban on quad bikes for all children under 16 because kids lack the cognitive ability and physical strength and size. To stay stable on difficult terrain, they say, a rider has to shift their body weight which is simply beyond the physical capacity of some riders, especially older people and children. WorkSafe Tasmania have a page of safety tips and resources.
---
If your organisation has a media release or statement on any Tasmanian issue, please send it us at statements@tasmaniantimes.com. Letters to the Editor are also a good way to let us know your thoughts: letters@tasmaniantimes.com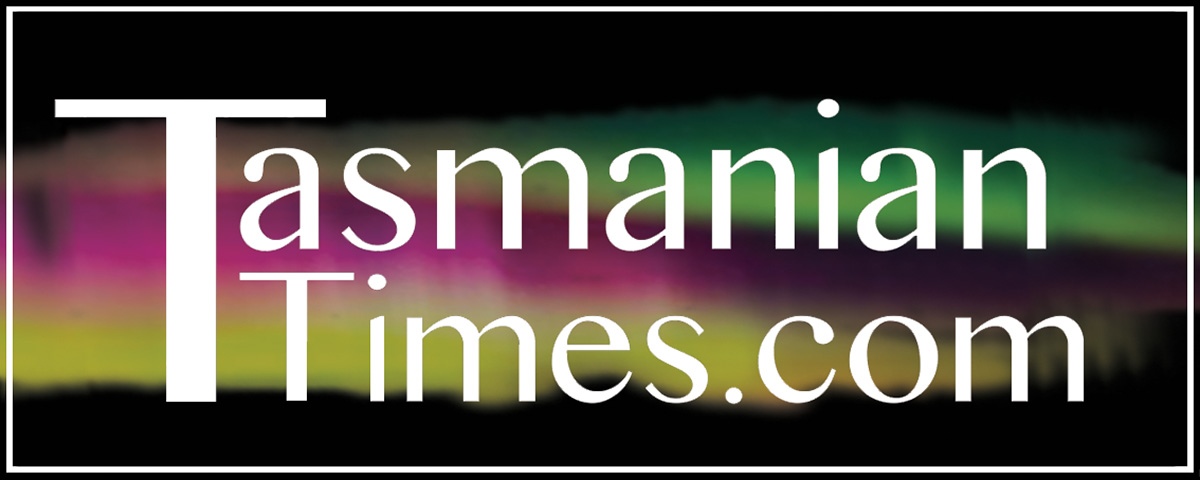 Author Credits: [show_post_categories parent="no" parentcategory="writers" show = "category" hyperlink="yes"]