Hay
By Kim Peart
Farmer Sam lost his glasses
and couldn't see too well
but work must go on and on
there was hay to bring in fast
and time wouldn't hang around long.
His old hay bailer rattled and groaned
meandering along the country road
past sheep, cows and hedgerows
to the paddock of hay to harvest
nicely dry now where it grows
The hay looked a little funny
as Sam couldn't see too well
but on with the bailing he goes
slashing the field like an army
and spitting out bails in rows
Then loads them all on a trailer
and tractors them back to the barn
which fills to the rafters
and into the loft
but two dozen more remain afters
As his garage had fallen down
the house would have to do
as an extra barn for the keep'n
of bails of hay for the winter
keep'n the sheep from bleep'n
With a wish to clear the house
Sam decided to put some hay out
to which the sheep took a like'n
unlike ever before in the past
they chewed that hay up like light'n
Sargent Barks was driving past
wondered why Sam's sheep were jump'n
old ewes bouncing like lambs
weathers had an odd glance
and something quite odd with the rams
Knocks on Sam's door to inquire
about his sheep being real odd
when the odour seemed hazy
made him wonder out loud
"Is this straw make'n your flock crazy?"
The drug squad came and took the lot
in the house at least
and set out a watch for a crim
to catch the planter of grass in Sam's hay
that made his sheep happy to the brim
Longbottom drove by real slow
and then took off real fast
chased by the cops with siren blaring
drove into a ditch by the bridge
and was caught for his grass and daring
But the barn was round the back
still full of hay with a flavour
so Sam wonder'n what ta do
in case the cops came back
decided he was in a legal stew
A sleepless night beneath the Moon
sparked a bright idea with the dew
and as Christmas was about to show
Sam got out a long roll of ribbon
and wrapped each bail with a bow
Drove round all his neighbours
and emptied the barn
by sharing with all a bail of hay
and after nine trailer trips
trundled home to reflect on the day
Delighted with the secret gift
farmers gave the hay to their stock
making them strange and bouncy
but very much happier
what the heck with something free
But a few farmers in the know
pulled out their pipes
lighting up free of fear
to blow rings into the night
happy with the Christmas cheer
---
Poet's Corner is a quaint and quirky section of The Tasmanian Times. It has been designed to offer a haven to those who relish and immerse themselves in the sheer joy and pleasure emanating from English verse. Our idea is to share poems published in Tasmania during the early years of British arrival.
We would also like you to share your poetry with us. Submissions can be sent to [email protected] Please see www.tasmaniantimes.com/contact for general submission guidelines.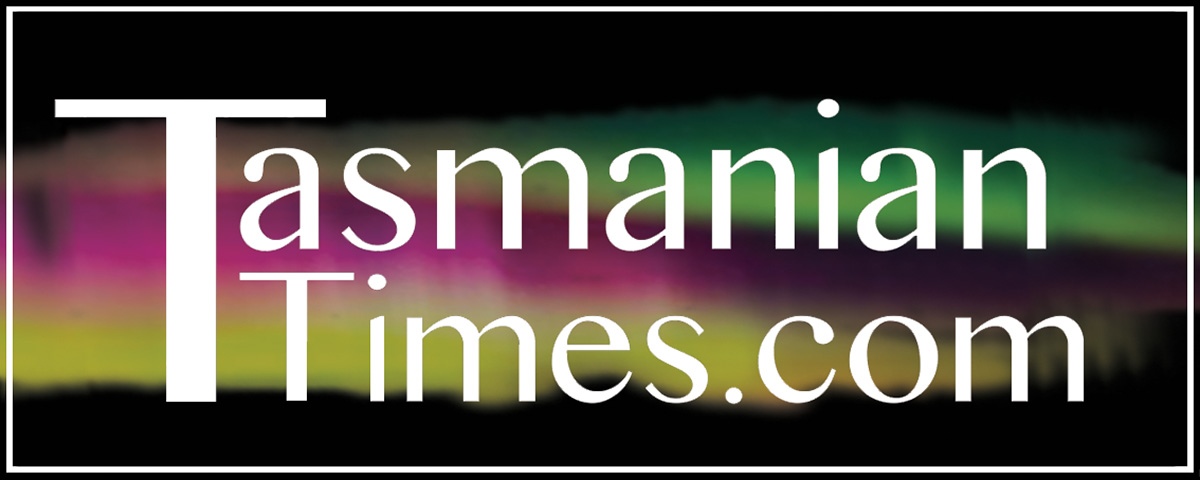 Author Credits: [show_post_categories parent="no" parentcategory="writers" show = "category" hyperlink="yes"]