MEDIA RELEASE, 26 Nov 2019 – Elise Archer, Minister for Corrections
As part of consultation over the preferred site for the $270 million Northern Regional Prison, Minister for Corrections, Elise Archer is inviting Westbury community members to one-on-one discussions across three days next month.
The new prison is a major election commitment of the Hodgman majority Liberal Government.
Letters are being sent to more than 1,900 Meander Valley households and businesses inviting them to meet directly with Minister Archer in consultation sessions. These sessions will involve direct and genuine consultation between community members and the Minister.
This is in addition to the Department of Justice's consultation, which has been underway for almost two months now. We have listened extensively to the Westbury community and thank the residents and business owners who have already put forward constructive and informative feedback.
So far, this rigorous consultation in the Meander Valley has involved hearing directly from locals in an informal setting for direct consultation, as well as other visits and public meetings.
It is important to remember that a final decision on the location of the new Northern Regional Prison has not yet been made.
Our commitment to deliver a new prison will ease demand on our prison system and deliver much needed jobs and services.
The $270 million project will bring many economic benefits to the region and is anticipated to create hundreds of local jobs during construction and 250 permanent jobs once the prison is fully operational.
Only the Hodgman majority Liberal Government will deliver this part of our $350 million infrastructure program to improve and upgrade Tasmania's prison system.
The sessions will take place on:
Sunday 8 December from 1pm – 5pm;
Sunday 15 December from 1pm – 4pm;
Monday 16 December from 10am – 12pm.
———————————————————
MEDIA RELEASE – Westbury Region Against the Prison, 27 Nov 2019
On the 2nd of November 2019, the Hon. Elise Archer MP met with a group of concerned Westbury residents in a private setting in Westbury.The residents who met with the Minister agreed to do so on condition that she gave a commitment to return to Westbury to attend a meeting in a public forum open to all members of the community organised by residents once the Minister advised a convenient  date. Minister Archer gave that commitment to residents at the meeting, and records were kept of that commitment.
Residents have since repeatedly asked the Minister for dates on which she intended returning to Westbury to attend the open meeting. Just this afternoon, the Minister has denied she even made such a commitment. She has stated that her commitment was to attend the proposed 10-minute drop in sessions instead.
This is completely disingenuous. The commitment given by the Minister was to attend a single meeting in an open public forum so that all in the community could attend. Residents to whom she made this commitment are utterly appalled.
"We are quite simply shocked that the Minister gave her word on 2nd November to attend a meeting in a public forum in Westbury but in the next breath has denied having made that commitment. In essence, she is accusing the residents who met with her of being liars." says Linda Poulton, President of WRAP Inc, who was present at the meeting.
"The Minister's denial of the commitment she gave on 2nd November is a complete and utter disgrace. As Attorney-General, she is one of the most senior law officers in the State. We expect much greater ethical standards from our elected representatives, and in particular from the Attorney-General. This whole incident raises grave concerns for the administration of the justice system under Minister Archer. We have absolutely no faith in the Minister moving forward".
In light of her conduct, WRAP Inc has called on its members to boycott the Minister's 10-minute drop in sessions. WRAP Inc intends to organise a public meeting before Christmas, despite the fact that the Minister today says she has no intention of attending it.
"We will not let the Minister's reprehensible backdown from her commitment prevent the public from coming together to voice its continuing concerns over this appalling proposal".
Linda Poulton
President
WRAP Inc, Westbury
Contact: westburytas@gmail.com
———————————————————
MEDIA RELEASE, 27 Nov 2019 – Elise Archer, Minister for Corrections
Fly in, fly out member for Lyons Jen Butler is again falsely stating today that consultation with Westbury residents regarding the preferred site for the northern prison is insincere, claiming I do not intend holding a public meeting.
The facts are that there is significant public consultation underway, and like all good community engagement, takes the form of both public meetings and one on one opportunities with an open invitation to the community.
As I have stated previously on the public record, I am committed to holding a public meeting on 15 December with Westbury residents, as well as a series of one on one consultation sessions which will be held across the coming weeks throughout December.
My focus remains on meaningful consultation and having a range of community engagement meetings, to ensure people have ample opportunity to raise concerns and provide feedback directly with me.
It is important to recognise that many people are not comfortable sharing their views in front of a large group of people and so I want to ensure I am genuinely hearing from a wide range of people in a safe environment for everyone.
The time and location of the public meeting on the 15th December will be confirmed in coming days. I will make sure members of the Westbury community are made aware of the meeting arrangements in a timely way.
Importantly, I reiterate that no final decision has been made with respect to the preferred prison site, but I do believe in full and proper consultation to ensure the community has adequate opportunity to discuss opportunities and concerns. We are listening, we are engaging, and I look forward to being in Westbury over the weeks ahead.
———————————————————
29 November 2019, WRAP
The Acting General Manager has just now contacted WRAP to advise that contrary to the position he adopted yesterday, the Town Hall can now be booked for a community meeting on Sunday 15 December. WRAP has taken up a booking that starts 2 hours ahead of the Minister's proposed drop in session times, so that the Minister will have the opportunity to attend should she wish to do so. If the Minister does not attend, the meeting may still proceed but the community should wait for notices of the meeting closer to the date.
"We are grateful for this back flip. The community should not be shunted out of its public buildings to make way for the State Government".
Linda Poulton
President
WRAP Inc, Westbury
---
WRAP also wrote a Letter to Council 9 Dec 2019
---
John Hawkins is analysing the NR Prison issue for Tasmanian Times. His introduction and Part 1 are well worth a read. Please check back next Saturday to read the following part or subscribe to our weekly email summary. See the signup form at the bottom of the page.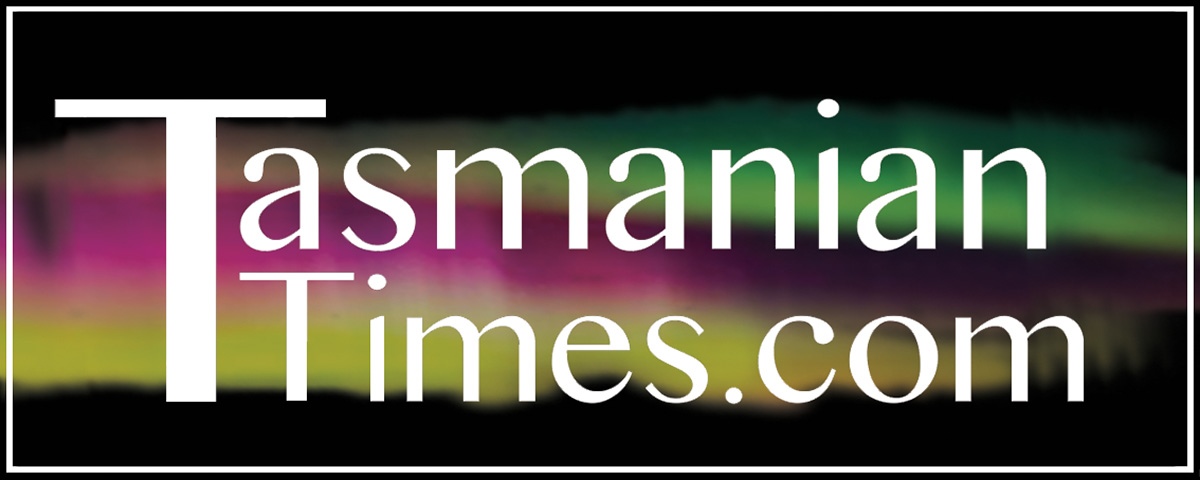 Author Credits: [show_post_categories parent="no" parentcategory="writers" show = "category" hyperlink="yes"]