Hello again from me. Let's start with the good news: we'll re-start publishing articles on Tasmanian Times from next week. We're going to adopt a 'weekend reading' model so the majority of posts will go up Friday and Thursday, with a few outliers on Wednesday and Tuesday. Pretty much nothing will get posted Saturday, Sunday, Monday unless it's a breaking story of great importance.
If you're thinking of sending something in, please have a look at the submission guidelines on www.tasmaniantimes.com/contact. Queries are welcome if you're not sure how to proceed, but reading the instructions is absolutely the best way to start.
Over the last few months I have asked everyone I can find what they thought of TT, how they read it, what they liked and what they didn't. There were two clear themes among the myriad responses. One was that the range of articles and 'voices' or perspectives that contributed them was too narrow. The other was that TT was somehow better in the past; this was expressed as 'used to be better', 'too many rants masquerading as articles', 'the good writers have all gone' and so on.
What can we do about it? Lots actually, and thinking about the remedies has informed the shaping of those submission guidelines. But even if we just focus largely on those two issues, breadth and quality, there is much to be gained.
Breadth – we're bringing extra editors on board to help find, curate and publish stories, and we're adding a few new ways to contribute. From early next year we'll be running some workshops around Tasmania in writing, photography and so on to get more people involved in chronicling life on the island. We're developing an exciting video 'town hall' that will facilitate questions in real time (from users anywhere) to expert panels, and the recordings will remain available. And that's just the start.
Quality – a bit harder, as often we aren't working with trained journalists. But if and when people submit material that's not great, we'll be trying to help them improve it. Organise your thoughts, find concise expression, argue your points, present the evidence that supports your case, use a tone that encourages healthy debate, etc. People these days are not short of information, they are drowning in it. I see it as our role to help provide some structure and clarity, and that means good writing. It also – as far as commenting goes – means that comments must be about the article they are on.
The media – however you define it – is a lot different to what it was in 2002 when Tasmanian Times took its first tender steps. So too is public debate, and the rise in social media influence and user numbers has been phenomenal. Whatever you thought of Friendster or ICQ back in 2002, they weren't the behemoths that now dominate the landscape: Facebook, WeChat, YouTube, Instagram, Twitter or even new kid on the block TikTok. Increasingly social networks are coming under scrutiny not just for the ads they run but the way they have affected the tone of public discourse. A very good primer on that, and a proposed panacea, is well worth reading here. It's also the inspiration for the title of this post. There have certainly been parts of TT that have contributed to the kind of discourse that generates more heat than light. An excellent long read on the new memetic tribalism on Medium has been occupying my thoughts somewhat lately, and I concur with their calls for 'clean bias'. And the relevant one of mine to state here is this: I believe debate must improve, for all our sakes.
None of what I'm saying should be implied as a criticism of Lindsay Tuffin. None. His Herculean efforts over many years earn only applause from me. I feel privileged to be able to continue his work. But all publications evolve over time and in the cause of broadening the readership and indeed the content, some changes are due. As passionate as some contributors undoubtedly are, if the same twenty people are saying the same old things to each other then all they really need is an email group or a rowdy get-together at the Hope, not a full-blown digital newspaper.
There is huge potential to develop Tasmanian Times in many directions. At a time when media independence is under threat, that is a challenge we should step up to. Nor am I trying to pick a fight with diehard Tasmanian Times, well, diehards. The passion and insight that has flowed through so many pieces over such a long period of time is there for all to see. Thank you. As stated previously, all existing articles and comments will remain.
Behind the scenes there's a lot happening. You will notice some cosmetic and structural changes. Please have a little patience as these take place. We are still in a 'soft' reopening mode and will be for a while. Our target is to have the rejigged Tasmanian Times at absolutely full sail by about March next year, or thereabouts. In the meantime I'm afraid it will be somewhat like roadworks; you may find some avenues blocked, you may be slowed up and detoured, you may even feel a bit frustrated about how looooong everything seems to be taking and whether it will all be worth it in the end. We hope so.
Many thanks for your support. Get creating people, we have a wonderful island to chronicle.
Alan W
p.s. If you haven't considered becoming a volunteer editor yet, please see the post We Need You!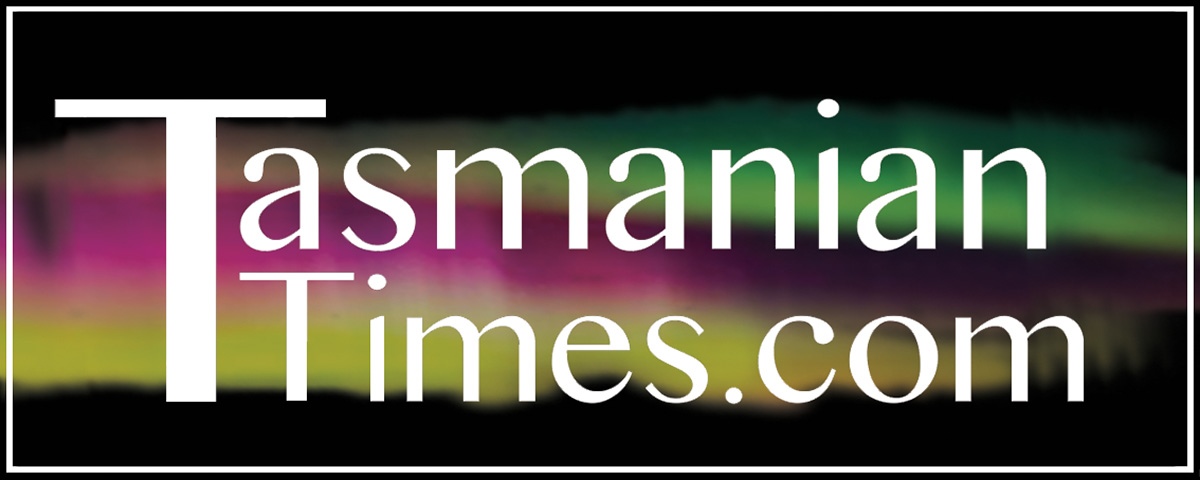 Author Credits: [show_post_categories parent="no" parentcategory="writers" show = "category" hyperlink="yes"]