The Derwent Valley Council gave us a hard time in September 2017, issuing a pending eviction notice for the alleged crime of illegally residing on a site designated "General Industrial", which is not allowed these days, but was in 1993 when we bought our property.
This is the former ANM Depot, just 2 km west of Maydena. https://tasmaniantimes.com/2017/10/please-help-me-i-am-in-serious-trouble/ The DVC have still, 16 months later, not even acknowledged our objection to their pending eviction notice, let alone provided us with the details of how they ruled on our appeal, or what their assessment of our current legal residence status is?
The whole illegal bullshit eviction notice was so that a proposed limestone quarry, just 300 metres away, could proceed, without violating the 2017 Quarry Code of Practise guidelines, which prohibit such operations within close proximity to "legal" residents.
The quarry has still not started operations, nor gained Ministerial approval to do so.  The final approval (or not), we have been officially informed, is currently being assessed, and a Ministerial approval, (or not), is imminent (as it has been for over 12 months!)
Our other immediate threat is of being consumed by fire from the adjacent Gell River bushfire, currently having burnt over 26000 ha and counting daily.  It is now just 12 km west of us, and has such a huge presence that any high temperature day with strong winds between westerly and north westerly, could spell our doom.
Just last night for example, it was rather balmy temperature wise and windy from the west with a wonderful red glow visible in the sky to our west.  As I explained to my daughter when she asked this morning how we were getting on : –
Qn :" Hi dad, how is that fire up your way?"
A: "Well, the TFS guys came along about 10.30 last night and said be prepared to evacuate or stay and defend, because the fire had crossed Gordon River Rd about 12 km from us; and was heading our way at a rate of knots.  We could see a nice red colour in the sky to our west.

Then when we woke this morning the wind was gone and we had 7 mm of rain. It is now jumper needing cold and raining again with 5 mm of fresh rain in the gauge at the moment

Let's hope for another few more inches of rain before things start heating "up again?"

Well then, an astute observer might ask? – What is the current fire status for the Gell River fire for Maydena residents? ( It is appreciated that lots more Tasmanian residents are in a diabolically more extreme fire situation, but this is just about the Gell River fire development!)
A:  Who knows? 
The TFS website is great at upgrading their reports, by simply altering the reported date and time, but unfortunately hopeless at upgrading their area burnt statistics, and their maps of the areas burnt in various fire emergency areas. (typically 2 + days to upgrade their maps of the area burnt).  Even when the area burnt is provided in a map of the area, there is no way of knowing just where the active fire front areas are in the ubiquitous grey colour of the fire burnt area.  (the Sentinal website  https://sentinel.ga.gov.au/#/   is streets better in this regard! )
It seems such a shame that the men and women doing all the stressful amazing work of extinguishing the fires are let down by bureaucratic incompetence which fails to explain the hour by hour situation on their website in regard to where the various fire hot spots are,? This is especially in regard to articulating what is being done in detail to fight the fires, such as back burning, bulldozer fire lines, and the various types and effectiveness of fire fighting air tractors etc?
Wind data at the fire locations, such as speed and direction, with details of local variability, continually updated, would also be invaluable.  This would avoid us having to rely on very general BOM forecasts covering just general areas of the State?
Some of us would also like an explanation of just how come the immediate fire response seemed so tawdry?  i.e. How come no 27th December immediate response to the Gell River 2 ignition lightning ignition sources via permanently positioned sky train type heavy lifting helicopters lifting water and tracked bulldozer type fire fighting equipment to the initial ignition sites.?
How come no Lidar satellite image use to enable immediate recognition of new fires?.  How come we can spend 100 billion dollars plus on a dozen new submarines for nonexistent enemies when we are under real and immediate threat every year in every State by our real enemy – BUSHFIRES?  How come our defence forces can't be involved in our real enemy fight? How come the old Forestry Commission fire towers are no longer deployed – Oh yes, just on that matter – How come we have heard nothing from Sustainable Timbers Tasmania, on what they have contributed to the fire fighting effort?
Regular TT readers will also recall that a few of us bitterly complained about the TFS website and fire-fighting strategies in Tasmania a couple of years ago, all to no avail. https://tasmaniantimes.com/2016/02/some-suggestions-for-bushfire-control-authorities-in-tasmania-and-elsewhere/  and  https://tasmaniantimes.com/2016/02/fighting-tasmanian-fire-service-website-incom-d1/  and also http://oldtt.pixelkey.biz/index.php?/weblog/article/Zero-tolerance-of-fires-in-Australia-a-new-paradigm-for/show_comments An independent report into fire fighting in bush areas/wilderness in Tasmania also was commissioned and duly reported to the government, http://www.dpac.tas.gov.au/__data/assets/pdf_file/0011/313013/TWWHA_Bushfire_and_Climate_Change_Research_Project_December_2016_Executive_Summary.pdf with no discernable response?
Anyway, today, after our panic situation of impending doom last night, we thought that at least it would be reassuring (or possibly not?) to hope that the Gell River fire TFS would have upgraded its map of how far we were from immolation?
Tough luck though – the Gell River fire map has been deleted from the TFS website!
Update, 1st February, 7 am.
The TFS Gell River fire map has finally returned, but God only knows how recent it is?  It shows the fire area now just 7 km away.  It can't be too recent though because it doesn't indicate any fire in Mt Field National Park, as reported today on the ABC website?
Ivo Edwards is accepting of his likely imminent fate of death by bushfire immolation, or DVC evicition gangsters, but would prefer death by firing squad for some justifiable more worthy cause such as the assassination of some worthy despot.  He is a research scientist and inventor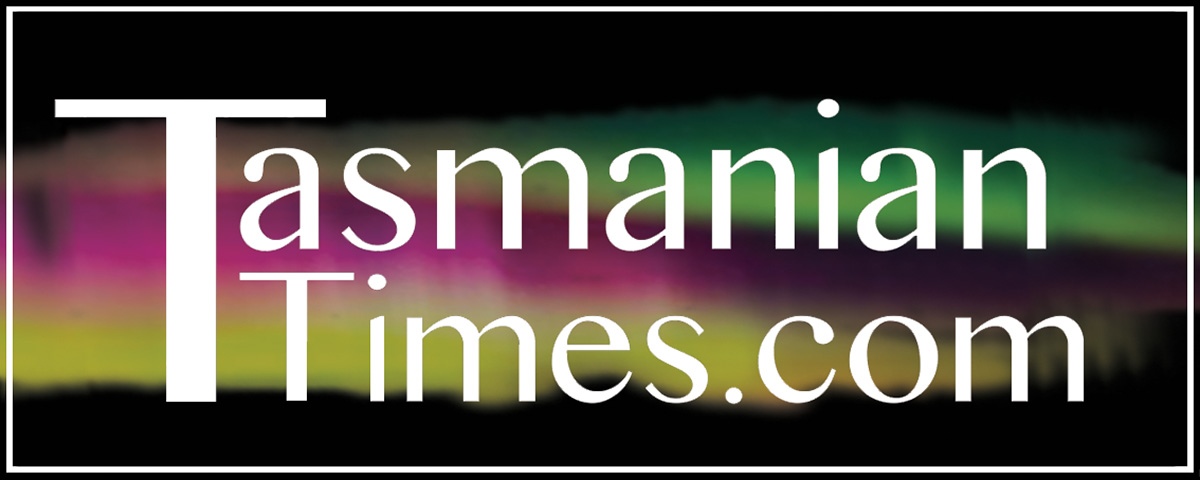 Author Credits: [show_post_categories parent="no" parentcategory="writers" show = "category" hyperlink="yes"]