As I am getting older I find that I drive more cautiously – Which actually means slower.  I have probably never been an outstanding driver but like most blokes I always thought I was great behind the wheel.  My ego put me somewhere in the highly-skilled category – somewhere towards the top.
I have to admit that my wife is actually a better driver than me. And that hurts.
I have had sports cars and would still like to have one – but needing help to get out of the driver's seat could, I suspect, spoil the suave, sexy look somewhat. I do have a dust covered classic 1982 BMW Alpina tucked away in a farm shed. I have always maintained that I would restore it as a retirement project – but who I am kidding. It will probably still be there, covered in even more dust, when they are measuring me up for a box.
Sometimes I now catch myself wearing a hat while driving. Not long ago it was in the SAAB and now in a Peugeot. I am sure that someone will point it out to me if I buy a Volvo and drive it while wearing a hat. When I get to that stage I will probably also buy some stick figure transfers (or a fish) to put on the back window.
This reminds me of the story of an old friend who was recently driving his Volvo into Hobart along the Brooker Highway during peak hour. He got a call from his wife on the mobile phone. "George" she said. "Please be careful. It was just on the ABC news that a maniac is driving his car along the Brooker, on the wrong side of the road, into oncoming traffic."
"It is worse than that!" said George. "There are hundreds of them!"
It is hard to look young when you are actually old and it is not just a choice of car to consider. I have a pierced ear but decided that an earring on an old bloke doesn't go well with bifocals – so one had to go. I am now wearing a small diamond stud made from glass.  Having an earring was sort of like have a pierced tongue and dentures, or a Spiky Pompadour haircut with a bald patch on the crown.
Ollie, my 10 year old grandson, said to me the other day when I was driving him home from school, "Have you ever been booked for speeding Pa?"
"Yes" I replied "several times."
"Gee, that surprises me," he said.
Then Ollie asked "Have you ever been booked for driving too slow Pa?"
"No" I answered, "I have never been booked for driving too slow."
"Gee, that surprises me," said Ollie.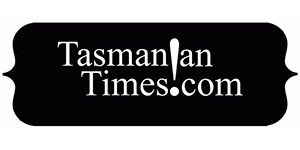 Author Credits: [show_post_categories parent="no" parentcategory="writers" show = "category" hyperlink="yes"]