If anything was demonstrated by the last day of federal parliament this year – apart from the truth of Morrison's promise that he would do anything in his power, and use any tool or tactic, to prevent doctors deciding if people needed effective and rapid access to medical treatment in Australia – it was that Bill Shorten looked increasingly like Kim Beazley in 2001.
Back in 2001 the federal election was there to be won by Labor until Tampa and 9/11 blew Beazley's 'small target' strategy into oblivion.  John Howard successfully labelled Beazley as having 'no ticker', and Beazley responded by meekly following the Howard agenda, thereby convincing a majority of voters that he was weak and vacillating.
Ever since Beazley's failure the story has been repeated by Labor even when they have won elections.  Both Rudd and Gillard competed with the hard-Right in a race to play tweedle-dum to their tweedle-dee on asylum seekers, climate change, Iraq and Afghanistan, taxation, housing affordability, and even education.
After the election of Kerryn Phelps in Wentworth, not insignificantly due to her promises to tackle climate change and the indefinite detention of refugees in offshore detention, and the clear rejection of the politics of fear and division in the Victorian state election, the obvious course for federal Labor was to show some real 'ticker' on issues like climate change, Adani, refugees and the encryption legislation.
At long last, after many years, it appeared that Labor would put some space between them and the completely morally bankrupt illiberal Liberals, but any gains they made in supporting Phelps on attempting to change the law on asylum seekers' access to medical treatment was undermined by Shorten's cave-in on the flawed encryption legislation.
It was a major victory for Morrison in several ways.  It placed at front and centre the question of whether Shorten was just another weak and vacillating Labor leader who would crumble at the first hurdle as prime minister.  It also demonstrated to Morrison that his 'tools and tactics' were immediately effective in the personal battle he has publicly declared to wage to wreck Shorten's credibility.
Given the dysfunctionality of the Morrison government, its hypocrisy, dishonesty, inhumanity, Machiavellianism and cynicism, one would expect that any 'drover's dog' would outpoll Morrison as preferred prime minister, but Shorten doesn't.
Even with the horrendous farce which now masquerades as proper governance in Australia, where all the protocols, conventions, procedures and processes developed over time into parliamentary practices are now regarded by our current prime minister as 'tools and tactics' to serve his own personal position, there remains the possibility that Labor's inability to take the high road rather than the timid road will bring them undone, as it has done repeatedly this century.
Furthermore, if Shorten's decisions on the last day of parliament were not a good sign at all, things were not improved by the recent Labor conference.  The small target syndrome was everywhere to be seen, with mere gestures in relation to fairness, asylum seeker policy, climate change and energy policy, trade policy and tackling socio-economic inequality.
Everything was about throwing a blanket across anything which might seem to be much different from the standard neoliberalism which has wreaked so much havoc and wasted so much time.
If anything can be told of the Abbott-Turnbull-Morrison years since 2013 it is that Australia has gone backwards on most indicators of socio-economic-environmental standards, and that all those governments failed the public interest and the national interest by creating division, fear and policy inertia.
2018 for Australia was another wasted year.  So much so that a generation of school students finally took to the streets to challenge the ignorance, myopia and lack of courage of the federal government.  State governments are starting to realise that they might have to take the lead on major issues, much as is now happening in the United States as Trumpism undermines federal authority.
Maybe Shorten and his equally quake-like colleagues should listen to the kids, and actually give them a louder voice.  Surely 'It's Time', to mention the Labor campaign theme of 1972.  Most Australians don't want Morrison and his lump of coal.  Most Australians don't want cruelty to vulnerable people.  But they don't want an alternative Labor government which caves in either.
This is not the time for Labor to do something like support the horribly flawed encryption legislation.  This is not the time for Shorten to be equivocal about Adani or about how Australia's energy future relies on transformation rather than fiddling.  Nor is it the time to be equivocal about human rights.
It won't do Shorten any good in 2019 to play the Kim Beazley 'small target' policy ambiguity of 2001.  If that's his inclination – which many suspect is the case – he'll lead a one term government, or maybe not even beat a Nixon-like salesman like Trump admirer Morrison.
Instead of channelling Beazley, Labor has to channel John Curtin, and have the guts to do so.  If not, we will have more wasted years, more division, more inequality and less time to deal with the big issues confronting the future of our nation's youth and their children.
Peter Henning has written extensively on Tasmanian history and politics.  His latest books, published in 2018, are No Chains to Rust:  Bob McMahon: Memories of His Journey, and No Chains in the Sky:  Alan Bowman Tasmania War Pilot.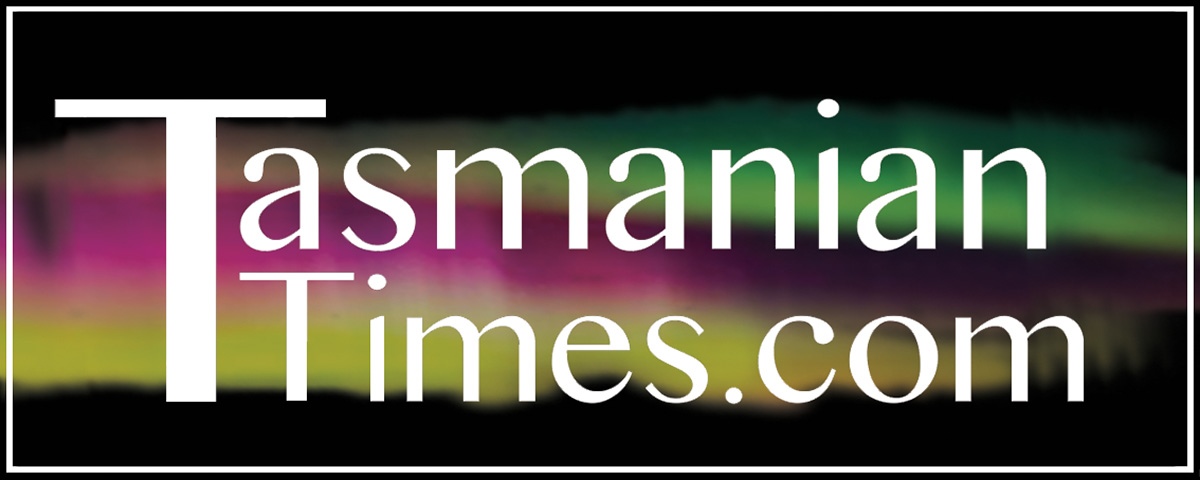 Author Credits: [show_post_categories parent="no" parentcategory="writers" show = "category" hyperlink="yes"]