Minus a miracle, the Federal Coalition looks set for a blundering defeat in the 2019 Federal election.
The Labor victory in Victoria was massive and polls suggest the Libs in NSW might have a difficult time, thanks to their Federal counterparts.
So there is going to be some serious jobs searching for the conservative fellas by the middle of next year. As there are so few conservative women, token positions for them may well be a little easier to find.
But here are some suggestions to assist the poor blokes:
Starting at the top with the PM, Morrison, while a dysfunctional character in the top role,  he presented a menacing and unswerving figure when Minister for Immigration.  So perhaps he should search the corrective services arena for an opening… a very large facility might suit. Long Bay in Sydney sounds presentable.  Regrettably such an opening would also be quite suitable for Minister for Homeland Security, namely Peter Dutton.  His longer / bigger title might just win him the job,  and Sydneysiders just love a whisper of ignominy which might just push him across the line.
Anyway that charming little Goulburn prison might have an opening for Scott.  Nice rural city away from the capitals, both state and federal, could be just the place and there is possibly a nice, little Pentecostal church where the former first family can speak in strange voices / tongues to the heavens, asking … why us, why us, we are such holy citizens.
The Treasurer Josh Frydenburg naturally goes south to what was referred to … the antipodean Birmingham, so he might perhaps expect a role in industry.  But most workshops are gone and a Labor government in power for at least two terms, thanks to that magnificent 2018 election.  While some of the success was of course due to Federal Libs,  poor old Josh best not expect some gratitude from Labor.   He might have to go bush perhaps to Geelong and learn some hair tricks from that very odd former Mayor and Liberal, Darryn Lyons. Perhaps a duet ticket together somewhere …
The deputy PM… what was his name.. McIntye, MacIntosh dispatched back to Wagga Wagga. The people of New England are hoping that he might just take Barnaby Joyce and the young family with him.  Looking for Ag workers in Wagga according to the news.
There is a little trudge of ministers, who with various changes of leaders seems to swap cabinet positions but with very little claim to fame.  Let's start with Christian Porter current  Attorney General,  odd fellow in his attempts to stop the cross bench legislation to establish a federal ICAC and assist in sending refugee children from Manus and Nauru to Australia for medical treatment.  Citizens / voters are keen on both ideas and so it would appear churlish to oppose.
Well his future job perhaps poor quality advertising.  Where you don't really want success.  His small tenure as AG has defined him quite nicely for such work.
Another odd little bloke, big nose, bouffant hair, small chest, what was his name?  Yes yes, it's Simon Birmingham,  the bloke who likes to censor academic study…
Remember Dan Tehan, lucky he hasn't completely slipped out of the memory.  Neither he nor Birmingham would be advised to seek employment in the University sector.  They might well be received with some degree of irritation by those recalling the attacks on academic freedom, cutting funding for projects disapproved of in Conservative sectors, and slashing University funding big time.
Don't forget Tony Abbott.
Very difficult finding this one a job, he might just have to go on the dole, front up to Centrelink.  Not in those lycra clothes either, they want a well dressed person in their offices.  Job advisors might suggest a role in the Catholic Church as he has contacts there.  However this might be difficult as Tony's chief contact is currently in the courts.  Tony's had a bash at journalism and perhaps some of his shock jock friends might find him a job on radio but some of them are having a few legal issues too.  Perhaps Tone might have ask Petra Credlin for a bit of help otherwise Centrelink might just want to throw him onto a truckload of workers off to Mildura to pick onions.  Possibly a satisfying job as he is reputed to enjoy onion eating.  Not on the job though Tone!
Matt Canavan might look for a job at the mini Adani coal mine, if it up and running, your know, the law suites, protests and so.  Perhaps he might join little aussie (or should that be Indian) battler driving the tiny mining train hauling coal to no where.
NOTE: Rumor has it that Dutton has been offered a role in a forthcoming production of the Mikado as a back figure dressed in sumptuous Chinese silks of blue and gold, plus a long FuManchu moustashe (fake of course).  The role pays well and is expected to play in Cairns and Coolangatta for quite some time.. No, yes or no, has been provided at this point in time.  However a yes may well mean that Scott Morrison gets his time in Long Bay.
Josephine Zananiri lives in the Independent electorate of Indi and currently works in the manual labour arena tending native and exotic trees,  so has plenty of time to think.  Followed everywhere by her two dogs Percy and Fino who generally agree on all subjects, only occasionally deserting the conversation in the chase for samba deer!  Slight differences in logic can therefore be attributed to the two woofers leaving their critical post!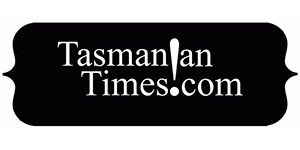 Author Credits: [show_post_categories parent="no" parentcategory="writers" show = "category" hyperlink="yes"]