How did the Tasmanian Government thwart majority support for transgender law reform in the state's Parliament?
Why was the Government so antagonistic to this law reform that it was willing to risk its employees being dragged before the High Court rather than pass it?
These are the questions posed by the unprecedented events in the Tasmanian Parliament in the final sitting days of 2018 which saw the Government go to extraordinary lengths to stop MPs doing their job.
By outlining these events, we hope to prepare future advocates for governments that are also willing to subvert democracy.
Here's the background: A stipulation of last year's marriage amendments was that, by December this year, each state had to repeal its law forcing married transgender people to divorce before they could have their gender officially recognised on their birth certificates.
Tasmanian transgender and gender diverse advocates saw an opportunity to remove other hurdles to the recognition of true gender on birth certificates.
This included removing expensive and sometimes dangerous surgery, as a prerequisite to amending birth certificates, and giving everyone a choice about whether their gender is mentioned on their birth certificate at all.
These reforms are linked to forced divorce by the same principles of individual choice and freedom from government interference, they disadvantage the same group of people in the same way, and they were promised by successive Tasmanian governments but never delivered.
A new advocacy group, Transforming Tasmania, approached the Tasmanian Liberal Attorney-General, Elise Archer, in May 2018 seeking to work with her to advance reform.
Transforming Tasmania wanted the reform to be about people, not partisanship, but Archer wasn't interested.
The group approached her again in September, this time with amendments developed by skilled transgender and gender diverse professionals like Dede River and Roen Meijers, and in consultation with experts like former Anti-Discrimination Commissioner, Robin Banks.
Archer ruled out any Government involvement at all.
Transforming Tasmania was determined to follow proper process, so it was only after the Government had twice knocked it back that it approached the Labor and Green parties and Liberal speaker, Sue Hickey.
Hickey was a public supporter of marriage equality in her former role as Hobart Lord Mayor, and has the casting vote in the precariously balanced Tasmanian Lower House.
Fearing they might lose control of the process, the Government's indifference suddenly disappeared and it became the champion of a Tasmanian Law Reform Institute inquiry.
This was despite the Tasmanian Anti-Discrimination Commission conducting such an inquiry two years before, which the Government has completely ignored.
Archer said she supported the reforms in principle, and her only concern was "proper process". But when asked if she would implement any positive recommendations from the TLRI inquiry she refused to commit.
It was clear to advocates that talk of an inquiry was just another delaying tactic, not a path forward.
In essence, the Government was saying, "Not this, not us, not here, not now".
When Labor and the Greens introduced their amendments to the Government's bill on forced divorce, Archer's sudden concern for the rights of transgender, gender diverse and intersex people just as suddenly vanished.
She issued rapid fire media releases fearmongering about the parents of intersex babies being gaoled for life, dog-whistling LGBTI hate with loaded phrases like "unintended consequences" and "secret agendas", and using the hate thus mustered to score cheap political points from Labor and the Greens.
In the Australian newspaper and on outrage-radio in Sydney and Melbourne, transgender people were vilified and Tasmania was rubbished, but the resolve of reformers was undented.
We polished our amendments with yet more expert advice until they shone as the best of their kind ever drafted in Australia.
Meanwhile, transgender young people and their parents bravely and compellingly told their personal stories in the media and in tearful meetings with MPs.
Thus, reform passed the Lower House with Sue Hickey's vote in early November.
The Government did its best to stop that vote. For example, it took the almost unprecedented step of bringing on other bills, once speeches on its forced divorce legislation were over and it became clear the extra transgender amendments would pass.
Sue Hickey had to adjourn the House for several hours, in an effort to cajole the Government into sticking to proper process.

But these shenanigans were nothing compared to the violations of protocol, convention and common decency the Government would perpetrate in the Upper House.
Like members in the Lower House, a majority of members in the traditionally-cautious Tasmanian Upper House – even some of the most conservative – were moved by personal stories and indicated their in-principle support for reform.
Thanks to months of brave advocacy and intelligent drafting, Tasmania – the last state to decriminalise homosexuality and the only state to once criminalise cross-dressing – was on the brink of leading the nation towards a new level of freedom and equality for transgender, gender diverse and intersex people.
There were several ways in which the Government attempted to prevent such an outcome.
First, it planned to split the legislation so it could comply with its Constitutional obligations regarding forced divorce while kicking the other reforms into a private members bill it could continue to block.
Remember how the Government called a Law Reform Institute inquiry "proper process"? Well, now that had failed to stop reform advancing, the Government began calling a private member's bill "proper process".
But despite all this spin, or perhaps because of it, the majorities in both houses weren't for budging.
Two days before the end of Parliament the Government changed tack again, enveloping Upper House members with clouds of misinformation and doubt.
It convened a three hour briefing for Upper House members from parliamentary drafters and various other government legal officers.
Unlike other briefings, the public was excluded, and in a bizarre move by the Government, Upper House members were discouraged from taking notes.
Some did, and passed these notes on to advocates.
We were appalled by what we saw.

In amongst a few small changes easily made, was some real nonsense.
For example, government legal officers had criticised parts of the Labor and Green amendments for not conforming to Tasmanian drafting standards.
However, these parts had been taken directly from existing legislation drafted by the agency criticising them!
This suggests either the Government's drafting of the existing legislation was flawed, the legal officers who briefed the Upper House didn't understand existing legislation, or they failed to interpret the proposed amendments correctly. That they may have been instructed to provide incorrect advice to Upper House Members is something we find it difficult to contemplate.
Transforming Tasmania worked long into the evening to provide detailed responses to each criticism.
The next morning, the last day of Parliament for the year, Transforming Tasmania's representatives were given a meagre fifteen minutes to respond to the Government's three hour briefing.
Even then, part of that fifteen-minute slot was lost to Government-friendly members complaining that details of the Government briefing had been leaked.
Meanwhile, Sue Hickey was pulling out all the stops to get parliamentary drafters to speak to MLCs about how the problems the Government had identified could be fixed.
Initially they were too busy, but then the Premier intervened and the drafters began to respond to members' emails.
It looked like the situation could be rescued, but then another order came from the Premier's office.
In an extremely unusual move, all Upper House members were sequestered in a meeting about what to do with the legislation, something they would usually resolve on the floor of the chamber.
The meeting dragged on and the minutes ticked by. Attempts were made to keep the Lower House sitting so it could pass any amendments made by the Upper House.

But the Government did not allow this, and the Lower House was adjourned just minutes after the Upper House meeting ended.
What had been effectively one long frustrating filibuster had served its purpose. There would be no reform this year.
The Government that couldn't stop talking about the need for "proper process" had subverted proper process at every point in order to block reform.
So determined was the Government to block reform, nothing passed, not even the forced divorce provision.
Government officials like the Registrar of Births Deaths and Marriages are now at risk of High Court action if they obey state law and refuse to allow married transgender partners to amend their birth certificates.
Together with all the transgender, gender diverse and intersex people the Government has sacrificed in its perverse scorched earth campaign against change, it has now sacrificed its own employees.
The one concession reformers managed to wrest from the Government was a letter from the Premier committing to revisiting the legislation in March, this time with the cooperation of parliamentary drafters.
But members of the transgender community and their parents knew victory had been unnecessarily delayed by manipulation and subterfuge.
They knew that, because they had won the argument, the Government had to resort to trickery to get its way.
When the Premier's letter was tabled in the Upper House, they stood in protest.
As Upper House members rose to speak to the letter, many turned to the gallery and, often through tears and sobs, tried to explain what had gone wrong and apologise for the failure of our parliamentary system.
It was cold comfort to a community that knows it is now in for a Summer of hate.
National organisations and local politicians who fought against marriage equality, and never reconciled themselves to defeat, will kick off another No campaign.
Their rationale will be that if they can stop this reform in Tasmania they can stop it across the nation.
Why did this happen?
It's not enough to say, as many people do, that the Liberals are determined to look united in the face of Sue Hickey's equal determination to be her own person, or that the problem is just personal antagonism between key players. 
Rational political actors in the Liberal Party would seek to work with Sue Hickey.

Instead, the Liberals make cooperation ever more difficult with their petulant attempts to cajole and intimidate her.
Rational Liberals would also want to see the transgender law reform issue resolved quickly, to mitigate fallout from Sue Hickey voting against the Liberal line.
Instead, they have drawn the debate out over many months, reminding the electorate, again and again, of the Liberal Party's divisions.
Clearly, for some Liberals this is about more than just overcoming the everyday challenges of government.
Neither is it enough to say, as some people have, that this is the kind of LGBTI fearmongering to be expected from the Liberal Party.
In the last few years, the Tasmanian Liberal Party has gone to great lengths to show its support for LGBTI people.
Tasmania's Liberals were the first to allow a conscience vote on LGBTI parenting legislation and marriage equality motions, with a majority voting for both.
The Liberals were the first to offer an apology for former laws criminalising LGBTI people.
In recent months Tasmania's Liberal Government has started upgrading its whole-of-government strategy for ending LGBTI discrimination, re-funded LGBTI inclusive schools programs and erected a new bench in Parliament Gardens paying tribute to LGBTI equality.
Of course, there's a dark side to the Liberals' record. They have attempted several times to chip away at the Anti-Discrimination Act by allowing discrimination on the grounds of religion.
For example, last year they tried unsuccessfully to amend the Anti-Discrimination Act to allow hate speech if it could be justified by a holy book.
But even with these campaigns against existing LGBTI discrimination protections, there was some degree of moderation and virtually no fearmongering.
For many years the Liberal Party has been a body inhabited by two souls, one moderate, one far right, which have been more or less in balance.
But the recent transgender law debacle showed no balance, no moderation, not even any rationality. What has changed?
One change is the new culture war, imported from the US, against transgender people.
When the American religious right lost its battle against marriage equality it went after transgender people with bathroom laws and fearmongering about gender fluidity, cultural Marxism and school boys in dresses.
Australia saw something similar during the postal survey, but many people assumed that was an aberration.
Moderate Liberals, happy and relieved marriage equality is over, have been caught off-guard by the continuation of this new LGBTI battlefront.
The other development is Trumpism, specifically the authoritarian belief that moderation, a willingness to negotiate and rational, pragmatic political decision-making are moral failings, while getting your way at all costs is a sign of strength and moral superiority.
As we have all seen, Trumpists are particularly triggered when strong women, defiant minorities, principled legislators or proper procedures stand in their way.
The arrival of this mindset in Tasmania caught many LGBTI equality advocates by surprise.
In their 2013-17 term of government, the Tasmanian Liberals engaged constructively on LGBTI law reform issues like the expungement of gay and transgender criminal records.
We didn't always agree, but we could negotiate, and we arrived at outcomes everyone was happy with.
Now, the Government's approach is oppose, oppose, oppose; even if that means they lose, lose, lose by driving away the middle ground and creating more sympathy for those they are opposing.
The same right-wing trend to strongman politics is evident across the nation, as are its disastrous consequences – including the sacking of Malcolm Turnbull, defections from the Morrison Government and the crushing defeat of the Liberals in Victoria and Wentworth.
Some pundits are now predicting the disintegration of the Liberal Party.
None of us should take joy in that possibility.
The casualties of ascendant authoritarianism in Tasmania are some of the most vulnerable members of our island community, not to mention hope for a viable, sensible and effective centre-right party.
We hold out little hope the Tasmanian Government will change its approach and facilitate reform in March.
But we are still optimistic reform will pass.
As we have noted already, the personal stories of everyday transgender and gender diverse people, and their parents, have had a profound impact on moving reform forward.
Reforms that attracted virtually no public attention a year ago are now supported by a majority of state MPs.
Like Trumpism more broadly, the Government's obstruction has galvanised those under attack.
The message sent by the silent standing vigil of advocates in the Upper House was that defenders of change are more determined than ever.
The message sent by the tears of Upper House members was that they are equally determined to find a way around Government obstruction.
To paraphrase Abraham Lincoln, you can thwart Parliament some of the time, but not all of the time.
Truth and love will, yet again, win out.
Martine Delaney & Rodney Croome are long-time Tasmanian LGBTI equality advocates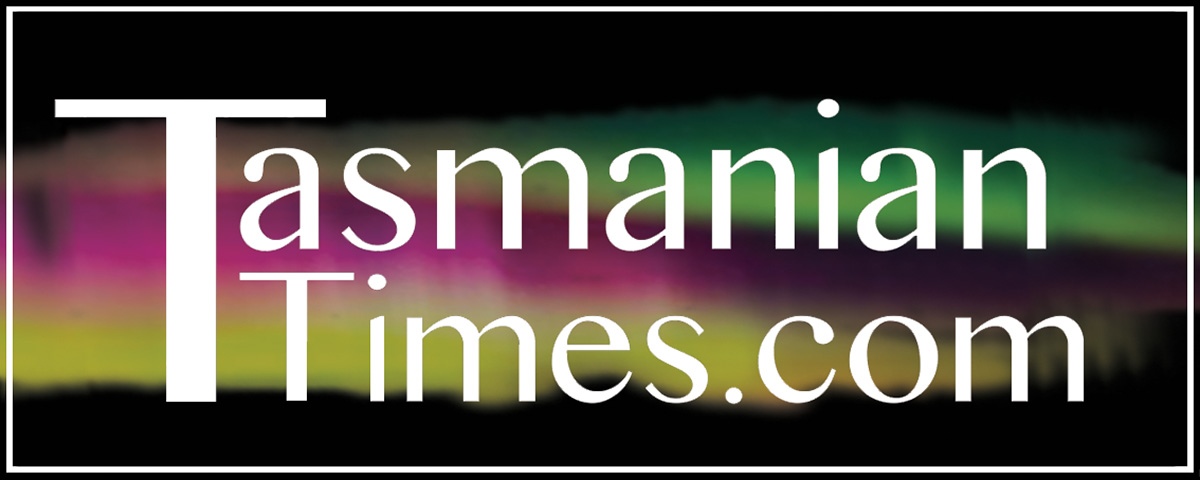 Author Credits: [show_post_categories parent="no" parentcategory="writers" show = "category" hyperlink="yes"]