To get to this restaurant one has to take a two person-sized lift, straight off the street, but it promises rooftop views and an advertising board next to the lift promises mushroom pizzas. Got me!
Arriving at the seventh floor the lift doors open to a restaurant but no rooftop.
Mmm .. um – not speaking German I look around, cannot see a rooftop anywhere, but walk in anyway, too embarrassed simply to close the lift door and retreat.
"Excuse me, is this the only part of the restaurant?"
The manager of the restaurant does not seem to understand my question, so someone sitting at another table says, "He means the upstairs".
"Ok, yes, follow me". We go up a winding staircase and there it is – magnificent city views with tables set across the roof deck, but I am the only customer.
"I will begin with a glass of wine please".
"Ah, we don't have wine, but we do have beer."
"Ok, a beer then please."
"It's non-alcoholic."
I look at him, noticing for the first time that he does have a slightly Middle Eastern appearance (whatever that may be).
"Are you a Muslim?" I ask.
He laughs at my directness, "Yes, I am a Muslim".
"Ok, a glass of water then. And I would like the pizza with mushrooms please."
He mutters something and says, "I will get you something".
He comes back with a small bottle of Italian water and some samozas – and they turn out to be mouth-wateringly delicious. Meanwhile I am waiting for the sunset, checking out the best position for photos. We start chatting.
I mention that I have just come from Lisboa. He tells me that he lived there for ten years.
"I used to have a girlfriend there."
Looking at his wedding ring I comment, "but you are married!"
"No, that was before I got married." He goes on reminiscing about his past romance.
"Tell me more. I get the impression that Portuguese women are hard to really get to know?" I ask – just having left my heart (and soul) in Lisboa.
"Yes, that is why I moved to Basel. This is the most multi-cultural part of the city."
"Ah yes, that explains it. I noticed that there are many Latin American places around here. I have had some interesting conversations". [When Geoff hears anyone speaking Spanish, even on the street, he assumes that is an invitation for him to join in – such is the despair of missing a particular language.]
He takes my empty plate, but then brings back another dish. I comment, "Delicious but no more thank you. All I want is the pizza."
"Pizza? I thought you wanted number two."
"No, just the pizza." I have no idea what numbers he is referring to.
"There is no pizza today, that is only on Tuesdays."
I quickly decide not to remonstrate and leave it at that. He leaves quickly – presumably in order to cancel whatever else he had prepared for me.
I took some magnificent sunset photos (one above), then leave to pay the bill. He thanks me for bringing down the empty plate and we chat briefly.
"Ciao for now, I will recommend this place to my friends" (and I will suggest that they clarify what is on the menu right at the beginning). The restaurant is worth it just for the sunsets … and choose a Tuesday if you want a pizza.
Dr Geoff Holloway, was State Secretary of the United Tasmania Group (UTG) 1974-77 and again since revival of UTG two years ago. Geoff has a PhD (sociology), specialising in social movements, health and research methods; poet (4 books published); climber; traveller – two years in Chilean & Argentinean Patagonia, but also Colombia, Ecuador and Brasil, twice recently to Cabo Verde and Lisbon, fluent in Spanish, understands written Portuguese; focus over past 20 years on children with disabilities, child protection and youth justice issues.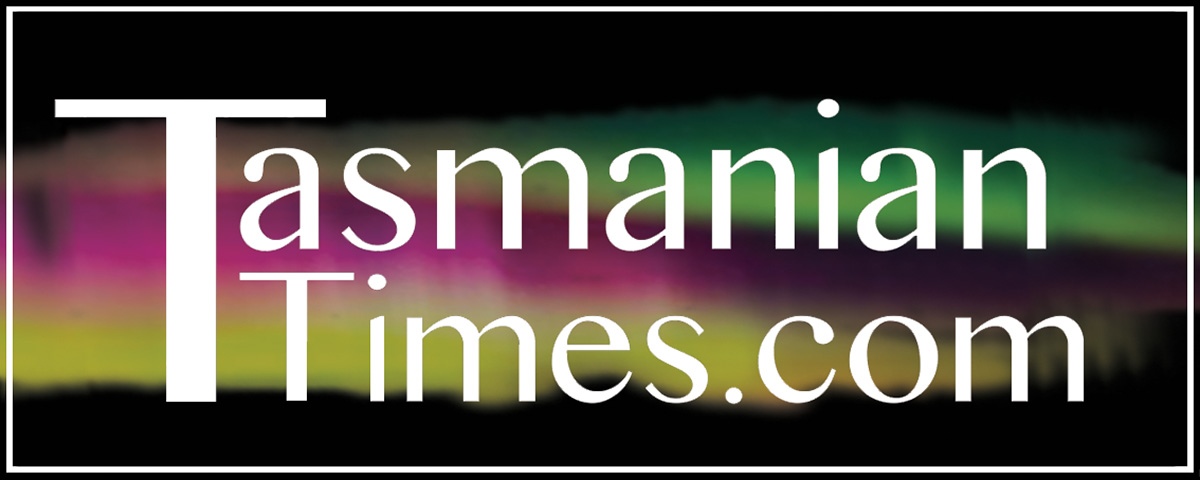 Author Credits: [show_post_categories parent="no" parentcategory="writers" show = "category" hyperlink="yes"]