Transforming Tasmania spokespersons, Martine Delaney and Roen Meijers continue to insist the Tasmanian community is fully informed about their proposed amendments to birth registration and anti-discrimination laws, even though their political allies now appear to be at cross purposes on these issues.
'Transforming Tasmania's Labor and Greens sponsors, who they claim are "on the same page' about these changes to the law, now can't agree on exactly how the amendments will be framed and how they will work in practice', said Women Speak Tasmania spokesperson, Bronwyn Williams.
'How can Transforming Tasmania expect us to believe their agenda has the broad support of an informed community?'.
Transforming Tasmania persists in referring to an Options Paper released by the former Anti-discrimination Commissioner, Robin Banks, in 2016 as evidence "stakeholders have been working closely together for many months".
'None of the submissions in response to this Options Paper have ever been made public, and Ms Banks never produced a final report. Tasmanians have no idea how many parties responded and what their submissions revealed about community attitudes'.
'It's time Transforming Tasmania stopped relying on this so-called consultation and moved to support a proper, transparent review of their proposed changes to the law. These changes are more radical than anything put forward in other Australian jurisdictions. Tasmanians are entitled to a thorough assessment of their content and possible implications', said Miss Williams.
'Transforming Tasmania might have a solid agreement with Cassy O'Connor and Rosalie Woodruff, but Labor is backing away, and the Government is calling for more informed discussion. That's hardly the political and ideological slam dunk they're claiming to have achieved'.
Women Speak Tasmania supports the Government's referral of the proposed reforms to the Tasmanian Law Reform Institute.
'Transforming Tasmania says "these reforms are about people, not politics". Maybe they should stop the politicking and blatant political opportunism, and let the Tasmanian people be informed and have their say', said Miss Williams.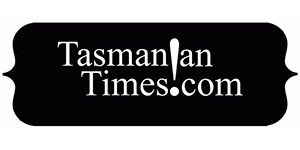 Author Credits: [show_post_categories parent="no" parentcategory="writers" show = "category" hyperlink="yes"]