Cool climate vineyards have a habit of transforming lives. One day, they're just sticks and posts amid a field of freshly ploughed earth. The next, they're chock-a-block full of sprawling vines, presenting all manner of challenges to the hapless grower.
Bream Creek's Fred Peacock has seen it time and time again.
"Owning a vineyard always sounds so romantic and idyllic," he muses.
"The reality is it's a helluva lot of hard work."
Peacock speaks with the voice of experience. He's been traversing Tasmania's rural landscapes for four decades. And while his hair might be a shade greyer and his brow a touch more weather-beaten than they were 40 years ago, the work schedule Peacock sets himself these days is every bit as demanding as it was when he first stepped onto a Tasmanian vineyard in 1974. Indeed, he now owns or manages 30ha of vines in three of the industry's seven subregions.
That's the price he pays for being 'an industry legend' – not Peacock's words, mind you, but those used by widely respected authors and critics like James Halliday AO and Huon Hooke.
A month ago, Peacock's position of pre-eminence in the Australian wine industry was confirmed when he was named Perpetual Viticulturist Of The Year 2018 by leading publication, Gourmet Traveller Wine.
'What he doesn't know about growing grapes on the island is probably not worth knowing,' noted the judging panel.
Such accolades don't sit comfortably with this self-effacing industry pioneer. He'd rather be out of doors with his back to the sun than be sitting at a desk, recounting highlights of his wine career.
Peacock is a direct descendant of George Peacock. The Englishman from Somerset arrived in Hobart in 1850 and later founded a renowned Tasmanian jam-making business that grew to become Henry Jones IXL. It's hardly surprising that horticulture became the focus of young Peacock's university studies.
With a degree in agricultural science, he gained employment with the Tasmanian Department of Primary Industry in 1974. A decade later, Peacock was made inaugural Tasmanian State Viticulturist in 1984. At the end of 1988, he landed the plum job of General Manager at Moorilla Estate, just outside Hobart.
In addition to working alongside industry figurehead Claudio Alcorso, and experiencing first-hand the cyclical nature of grape-growing in southern Tasmania, Peacock's stint at Moorilla Estate also led him to the picturesque east coast and five hectares of windswept vines overlooking Marion Bay.
The property and its Bream Creek Vineyard were owned by a syndicate of business operators, including Peacock's former lecturer in horticulture, Dr Bob Menary. The site had been planted in 1974 and subsequently contracted to supply grapes to Alcorso's ambitious wine venture.
When Bream Creek Vineyard was eventually put up for auction in 1990, Peacock had inside running. His first few years of ownership were both hectic and scary. Roughly 40 percent of the property had been planted to Cabernet Sauvignon, a red wine variety that can be challenging to ripen in southern Victoria, let alone in ultra-cool southeast Tasmania.
Peacock removed the vines, along with a smattering of minor varieties and moribund trellising. Over time, new plantings of Pinot Noir, Chardonnay, Sauvignon Blanc, Schönburger and Gewürztraminer were added, together with state of the art vineyard infrastructure.
"Our early years were really all about 16% interest rates, company liquidity and survival," Peacock recalls.
"Few people were confident about the long-term future of the industry. Bream Creek was especially challenging because growing conditions there were so cool and marginal. Rainfall then was a lot higher than it is today and we had problems keeping disease at bay.
"It's a bit ironic, but climate change has actually been quite beneficial to parts of the Tasmanian industry. Scientists have now established that the East Australian Current that runs down Tasmanian's east coast is the fastest warming ocean current in the world. Whilst that current used to peter out around Maria Island, just north of Bream Creek, it now extends much further south and runs closer inshore. Its effects have been something of a boon for Bream Creek.
"Consistently warmer temperatures have made us far more reliable as a producer. Cooler seasons are nowhere near as extreme as they were 15 or 20 years ago, enabling us to fully ripen a wide range of varieties in the face of all that the seasons can throw at us. In fact, well managed vineyards have a great future, with the Tasman Sea also affording us some protection from the extremes of global warming."
Prospective vineyard owners step forward.
PICK OF THE CROP

2016 Bream Creek Pinot Noir $42
Bream Creek's latest red wine release is in award-winning mode, picking up gold medals in Adelaide and Vienna, and Platinum Wine of Show at the Decanter Asia Wine Awards, all within a matter of months. It surely is a smart young wine, with very engaging aromas and flavours, and a vibrancy that makes it well suited to Tasmanian game meat dishes. Drink or short term cellar. www.breamcreekvineyard.com.au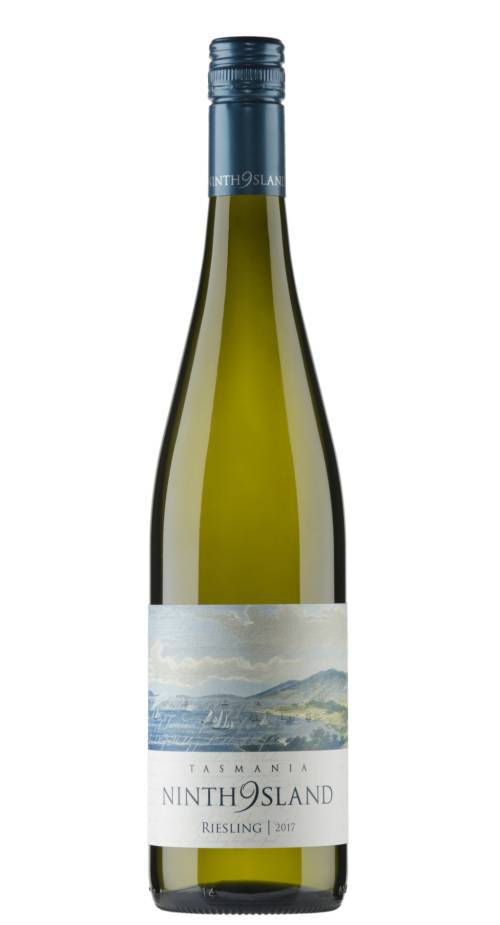 2017 Ninth Island Riesling $25
With the weather warming and line caught fish becoming more popular at the dinner table, this is the time of year when young Riesling really comes to the fore. This one is from the Tamar Valley and has plenty of varietal lime-like characters to enjoy out of doors, with or without food. Give it a light chill and add to your next picnic basket instead of Kiwi sauvignon. Riesling is on the rise. www.kreglingerwineestates.com

2017 Sinapius Clem Blanc $38
You could write a book on the inputs and techniques used in creating this dry white blend. Six grape varieties – mostly aromatic – natural ferments, time in oak, you name it, Vaughn Dell has put heart and soul into his winemaking. The result is a complex, savoury wine with great length of musky flavour. Texture and grip suggest a European origin but chart a modern course for Tasmanian wine. www.sinapius.com.au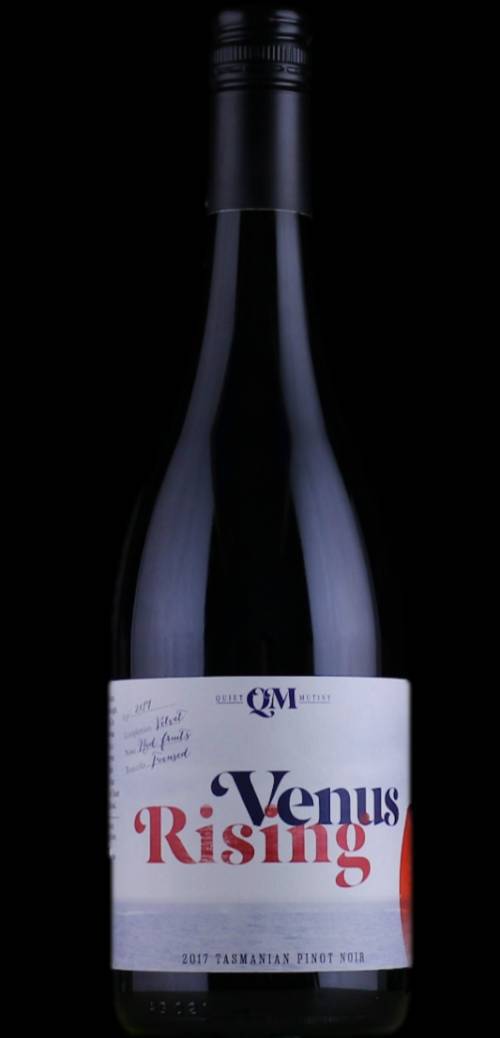 2017 Quiet Mutiny Venus Rising Pinot Noir $47
Quiet Mutiny is an exciting new project from Greer Carland, maker of Laurel Bank wines and an industry professional of considerable standing. This inaugural release was grown at Tea Tree and figured among the three gold medal winners in its class at the National Cool Climate Wine Show. It shows typical Coal River Valley richness but with greater elegance than many of its peers. Very attractive indeed. www.quietmutiny.wine
Mark Smith
@thatwinesmith
All about Mark Smith …
Hobart's Mark Smith wrote his first weekly wine column back in 1994. Now more than 1600 features and 24 years later, he continues to chart the successes of Tasmania's small scale, cool climate wine producers with regular contributions to some of Australia's leading industry publications.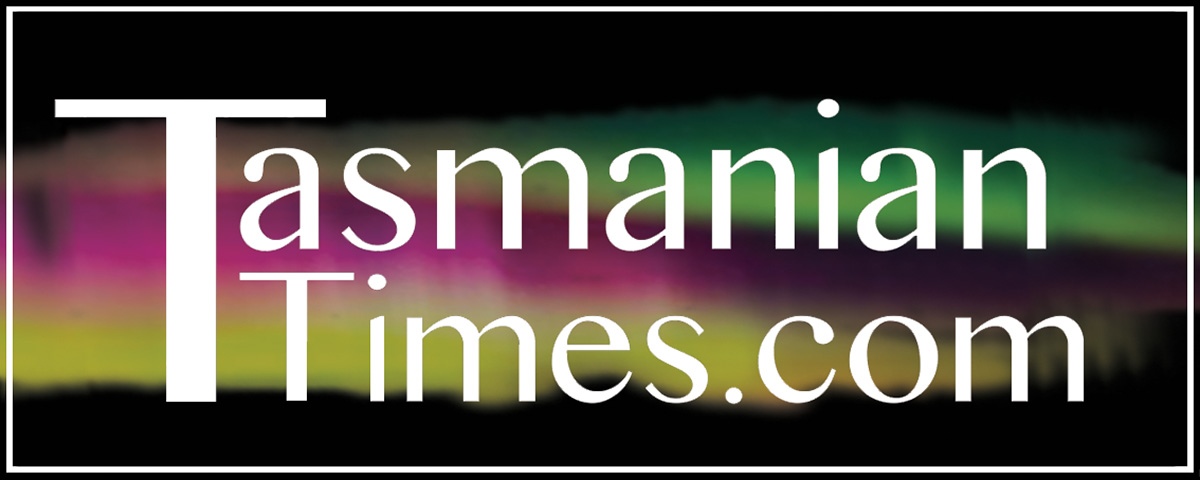 Author Credits: [show_post_categories parent="no" parentcategory="writers" show = "category" hyperlink="yes"]