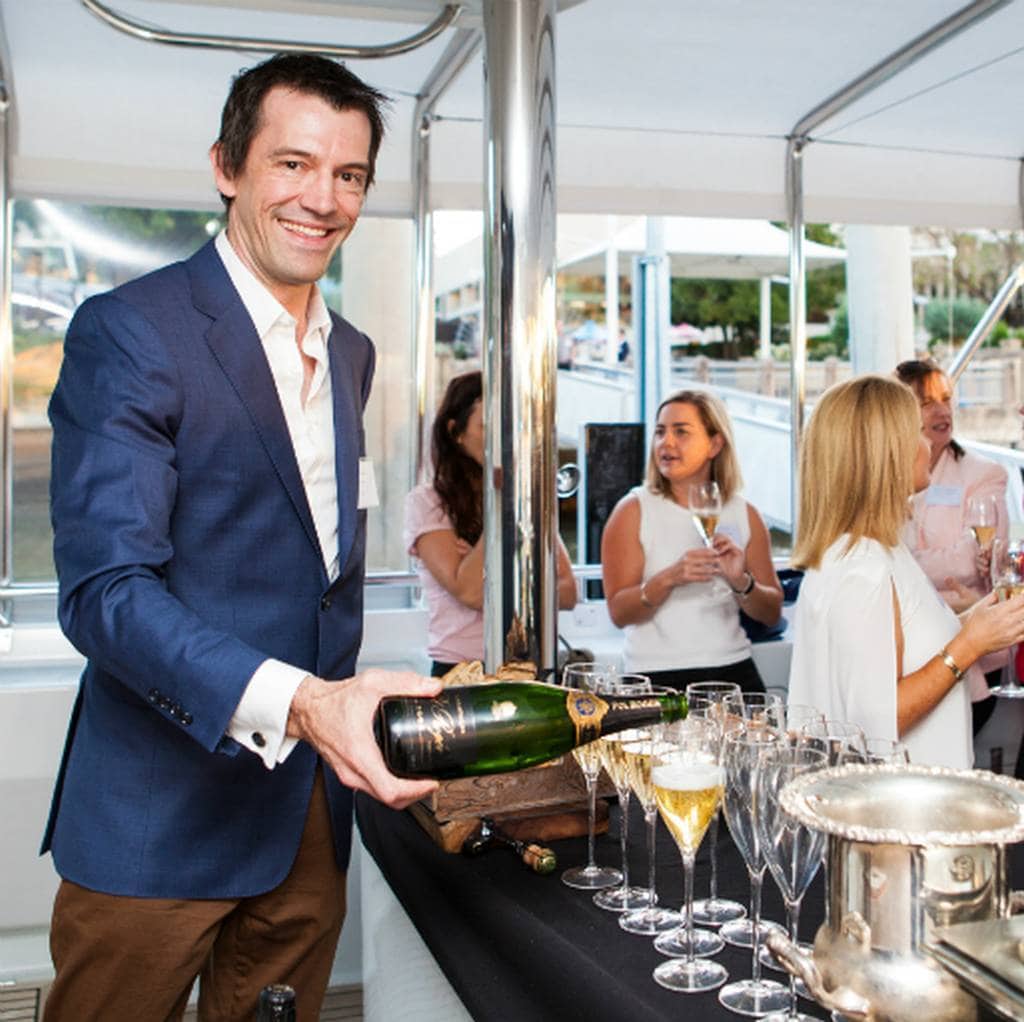 Renowned Champagne and sparkling wine authority, Tyson Stelzer – Tasmania's greatest opportunity is its greatest challenge
You don't need to travel far these days to see Tasmania's cool climate wine industry is on a roll. New vineyards are popping up everywhere.
And is it any wonder, industry analysts might say? Tasmanian business conditions are now more favourable than in any other part of the country, according to September's NAB Monthly Business Survey.
More importantly, the growth that's apparent across every one of Tasmania's seven recognised wine sub-regions is not being fuelled by managed investment schemes and the speculative, 'plant it and the punters will love it' approach that doubled the number of wineries in Australia between 1990 and 2000.
It's a much more appropriate and nuanced response – a response by producers to growing consumer demand for our wines.
Tasmanian sparkling wine quality is a key driver of much of the State's recent industry success. Indeed, it was only last month that acclaimed Australian sparkling winemaker Ed Carr received international recognition for his role in elevating the quality of Tasmanian fizz, when he was presented with a Lifetime Achievement Award at the Champagne & Sparkling Wine World Championships in London.
The House of Arras winemaker is the only award winner to date that does not practise his craft in France's celebrated wine region of Champagne.
"(Tasmanian wine) production is poised to mushroom," says renowned Champagne and sparkling wine authority, author, and 2015 International Wine & Spirit Communicator of the Year, Tyson Stelzer.
"Vineyard area has grown by more than 400 hectares over the past five years, representing more than 25% growth… Estimates suggest that this year's plantings alone could exceed 600 hectares."
The Queensland resident and de facto Tasmanian sparkling wine ambassador was in the State last week to play a leading role in Effervescence Tasmania. Hailed as the industry's pre-eminent sparkling wine showcase, the 8-day extravaganza ended on Sunday after a busy schedule of 24 separate food and wine events in and around Tasmania's key regional centres of Launceston and Hobart.
Its flagship tastings, dinners and wine master classes prompted the sale of more than 1850 tickets this year, a significant increase on the 1478 tickets sold in 2017.
Many interstate visitors appeared to have made the annual event something of a wine pilgrimage. Organisers note that one cheese and sparkling wine master class conducted by Bruny Island cheese maker Nick Haddow and Josef Chromy chief winemaker attracted 72 guests, three-quarters of whom were from interstate destinations.
Better still, from this observer's perspective, a substantial proportion of Effervescence Tasmania visitors this year appeared to have been younger consumers aged 24-35, the segment identified by the 2018 Sparkling Wine in the Australian Market report as not only having a strong interest in the category, but also regard sparkling wine as something of real importance to their lifestyle.
In acknowledging Tasmania's extraordinary growth spurts in wine quality and wine quantity in recent years, Stelzer believes the industry's greatest opportunity now also provides it with its biggest challenge – how will it manage to uphold its premium value as it virtually doubles its wine grape production in the next 12-18 months?
Speaking during his keynote address to an Effervescence Tasmania black tie gala event at Launceston's Josef Chromy Winery last Friday evening, Stelzer noted, "Tasmania must focus squarely and resolutely on its benchmark wine style."
Sure, the island makes wonderful Chardonnay, Riesling and Pinot Noir, he added, but so do many other parts of the world.
"There is one and only one style capable of defining Tasmania's place in an ever more competitive wine world. Tasmania's flagship is sparkling. Its international currency is sparkling. Tasmania's future is sparkling.
"I am not saying this because sparkling has been the world's fastest-growing wine category of the past 25 years, growing globally at almost five times the rate of still wine.
"I am not saying this because sparkling ranked as Australia's fastest-growing export category last year, exploding at six times the rate of still wine exports, and yet still representing a tiny 2% of total shipments.
"And I am not saying this because Champagne is on the brink of undersupply to meet rising global demand and will push prices on a steep upward trajectory to match spiralling production costs… I am saying this because no region anywhere on the planet outside of Champagne itself makes sparkling as exceptionally as Tasmania.
"Sparkling wine must take the lead in Tasmania's growth."
For further explanation of the industry's sparkling wine challenge, visit www.tysonstelzer.com and read the author's 'Storm Warning.'
PICK OF THE CROP

NV Clover Hill Cuvée Rosé $34
Clover Hill's Sparkling Brunch and Master Class at Lebrina was one of Effervescence Tasmania's more dynamic events on its busy program. The session provided superb insights into the creation of this popular Rosé blend. Best of all, it showed how well this generous sparkling injects life and vigour into an early morning start. Lovely bright fruit with neatly balanced acidity. cloverhillwines.com.au

2013 Josef Chromy Vintage Brut $42
Making sparkling wines from 100% Pinot Noir presents real challenges in the winery and vineyard, but this convincing release from Relbia's Josef Chromy shows it can be done well, albeit in a powerful and unique house style. Attractive baked bread and subtle red apple notes; surprisingly youthful at five years, and with grunt to accompany duck and game courses. josefchromy.com.au

2014 Apogee Deluxe Vintage Brut $54
Pinot Noir, Chardonnay and Pinot Meunier blend, the classic sparkling recipe. Renowned industry pioneer Dr Andrew Pirie has been making fizz longer than he cares to remember but his expertise shows in this smooth, full flavoured vintage release that's ready for enjoyment right now. Complexity in flavour works well with complex foods like miniature pithiviers, terrines and liver paté.
apogeetasmania.com

2008 House of Arras Blanc de Blancs $92
No, that's not a typo – this is a current vintage sparkling from 2008. And what an extraordinary ten year old it is. Amazingly pale in colour; truffle, baked bread, subtle honeycomb aromas; long, juicy evolved flavours that somehow project freshness as well as maturity. Forget going away this Christmas. Spend the money on this Ed Carr gem instead. A truly international style deserving its prestige price tag. houseofarras.com.au

Author Credits: [show_post_categories parent="no" parentcategory="writers" show = "category" hyperlink="yes"]