When winemaker Nick Glaetzer left home in search of a cool climate vineyard from which to produce wine with distinctly European characters, few of his South Australian peers could have anticipated his career-defining move to southern Tasmania in 2005 and the creation of a successful wine business there three years later.
It wasn't something the bloke from the Barossa even considered himself.
"I just expected I'd do a few vintages with winemaker Andrew Hood and then head off to Europe or South America, or somewhere else in the world with a cool climate, and I'd end up making my wines there," he explains.
"Now look where I am. I've been planting vines here for the last couple of weeks."
The 12ha vineyard Glaetzer has almost completed is at Tea Tree, barely 15 kilometres north of Hood's former winery in the Coal River Valley. Nowadays owned by Frogmore Creek, the contract winemaking facility provided Glaetzer with valuable industry stepping-stones. In addition to permanent employment and first-hand experience of Tasmanian-grown wine grapes, his seven-year stint there allowed time and space to gradually consolidate the Glaetzer-Dixon Family Winemakers brand he formed with his wife Sally (née Dixon) in 2008.
This new site is off Middle Tea Tree Road, and is yet another milestone along Glaetzer's journey into cool climate wine. He began his odyssey by having the good fortune of being born into a family of winemakers. Their Barossa Valley roots can be traced back to 1888.
Two siblings are winemakers. His father Colin Glaetzer and uncle John Glaetzer – twin brothers – both have formidable reputations, and are considered among the finest winemakers Australia has produced in the past half-century. Glaetzer's late mother Judith was a winery assistant who also helped to create award-winning wines for Berri Co-op Winery & Distillery during the 1970s.
Vintages in France and Germany, together with many memorable dinners around the family dining table, gave Glaetzer a taste for elegant, European-styled wines. Wines from cool climates vineyards, markedly different from those made famous by Barossa Valley producers. So when journalist Sally Dixon headed for Hobart to take up new employment, her ambitious young partner saw it as an ideal opportunity to tag along and expand his wine horizons.
Glaetzer was a quick learner. In mid-2011, he was awarded the Wine Australia Medal and named Young Winemaker of the Year by Gourmet Traveller Wine magazine. Months later, his 2010 Mon Père Shiraz won the prestigious Jimmy Watson Memorial Trophy at the Royal Melbourne Wine Show. It was the first time in the trophy's 50-year history that its judges had selected a Tasmanian producer to carry away Australia's most celebrated prize for red wines up to two years in age.
Mon Père pays tribute to Glaetzer's father. The spicy/peppery 2010 was made from Shiraz sourced from the Tamar Valley in northern Tasmania and the Coal River Valley near Hobart. Virtually hand-made and fermented in half-tonne open fermenters like Pinot Noir, it was matured in a mix of new and used French oak barriques. The wine sold out within hours of the trophy being announced.
Glaetzer is deeply conscious of the need for emerging brands to maintain continuity of supply. Seven years on from the variety's historic win in Melbourne, Shiraz remains remarkably thin on the ground in Tasmania. Indeed, current data from Wine Tasmania indicates barely 10 hectares of Shiraz contribute to the State's total annual wine grape harvest.
The first records to mention Shiraz in Tasmania were made in 1845 at the Horticultural Show in Launceston. It was an abortive head start. In 2018, the variety's entire production accounted for just 52 tonnes of the State's record crop of 16,280 tonnes.
"We've been finding it harder and harder to expand production," Glaetzer admits.
"We have 10 growers that supply us with Pinot Noir, Riesling and Shiraz. They provide roughly the same volume each vintage. In order to expand our business, we really need more growers. When I first started making my own wines here in 2008, it was pretty easy to find a grower here and a grower there. Nowadays it's impossible.
"Planting this site means we're now gaining control of our whole business, from grape-growing to winemaking. That's going to be very important over the next 10-20 years."
Dedicated Glaetzer-Dixon fans will need to be patient. The six hectares of Pinot Noir, four hectares of Shiraz and two hectares of Riesling now being planted under the direction of specialist contractor Mark Hoey are not expected to produce their first harvest until 2021.
PICK OF THE CROP
2011 Pirie Tasmania Traditional Method $40
Tasmanian sparkling wines lead the industry nationally, with quality and value for money increasing almost every year. Not far from its eighth birthday, this is a lovely wine that manages to combine aged complexity with freshness. It was judged Best Tasmanian Sparkling in Hobart in August and won gold at the 2018 International Cool Climate Wine Show. Buy up. www.brownbrothers.com.au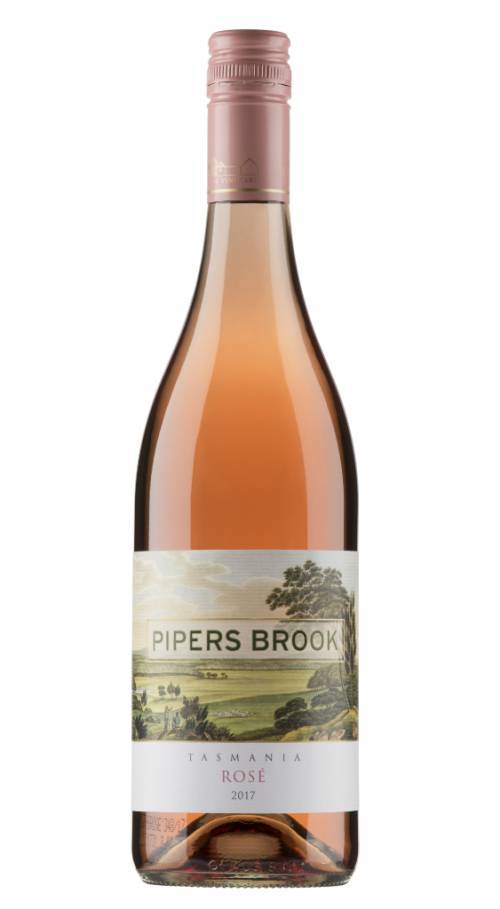 2017 Pipers Brook Vineyard Rosé $35
The Pipers region of north-east Tasmania grows great sparkling fruit, and this wine shows its versatility in producing excellent still Rosé wines, too. It's no cheap and cheerful party starter. This is a refined and gently textured wine, displaying subtle red fruit flavours with a dry and lingering finish. Very grown up indeed. Think pink this summer. www.kreglingerwineestates.com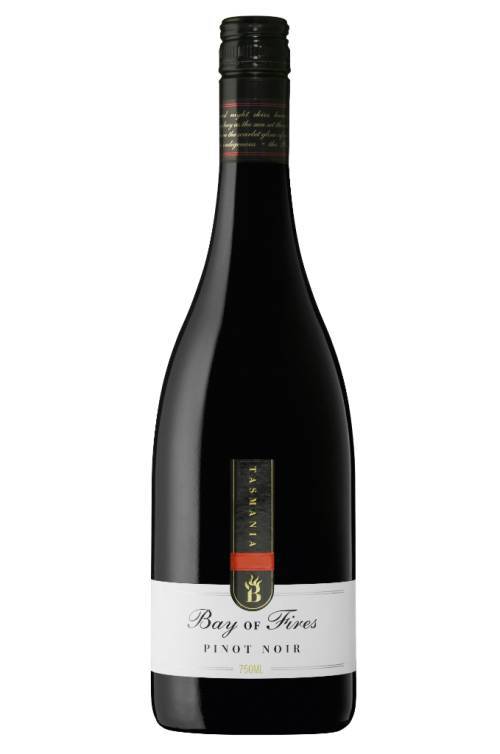 2017 Bay of Fires Pinot Noir $48
The Royal Hobart Wine Show's Pinot of Provenance Trophy this year was awarded to Tasmania's Bay of Fires for the excellence of the wines it exhibited from the 2010, 2014 and 2017 vintages. Different seasons, different makers but the same incredible consistency in style and quality. The 2017 has lovely spicy/savoury nuances to complement the variety's classic gamey notes. A treat with roasted duck breasts, and a triumph for Hobart-born winemaker/manager, Penny Jones.
www.bayoffires.com.au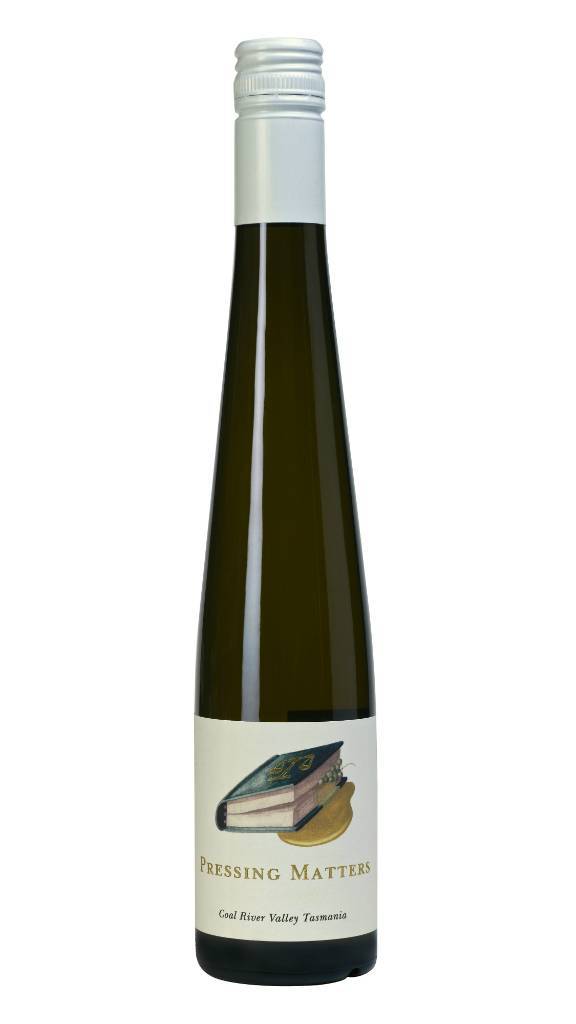 2016 Pressing Matters R139 Riesling 375ml $33
Good things come in small packages. This delicious late harvest style from Coal River Valley producer Pressing Matters provides ample proof. Yes, it's sweet and honied, but the wine's well-judged acidity allows it to flow across the palate with a certain juiciness that begs another sip, and then another… Stylistically, one foot in Germany, the other in Australia – a very neat balancing act. Impressive.
www.pressingmatters.com.au
Mark Smith
@thatwinesmith
All about Mark Smith …
Hobart's Mark Smith wrote his first weekly wine column back in 1994. Now more than 1600 features and 24 years later, he continues to chart the successes of Tasmania's small scale, cool climate wine producers with regular contributions to some of Australia's leading industry publications.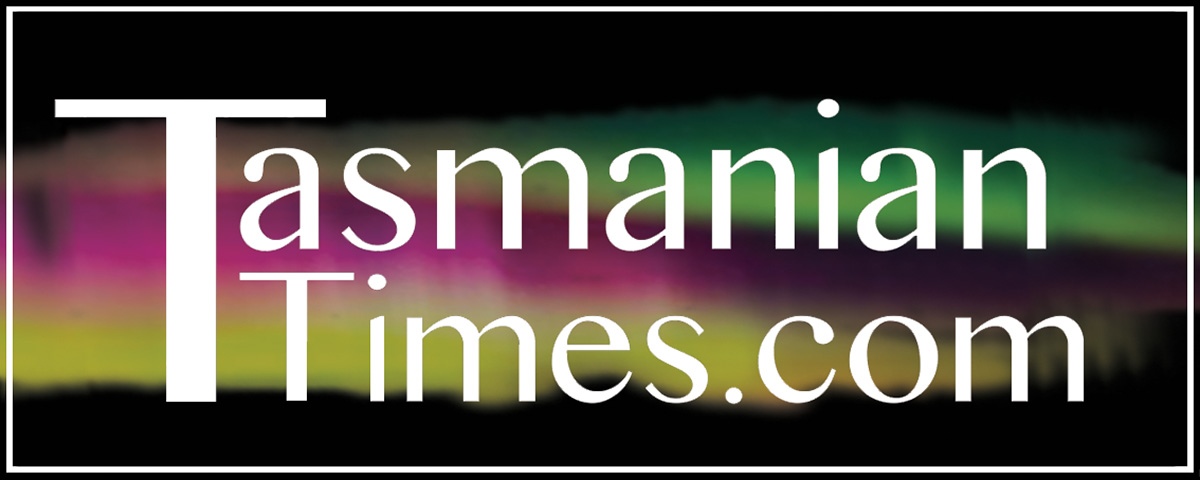 Author Credits: [show_post_categories parent="no" parentcategory="writers" show = "category" hyperlink="yes"]