Hold tight Hobart, if you thought the release of the Festival's biggest ever program of events was all Australia's oldest and largest food and wine festival had for you, then think again. Due to the astounding popularity of the Festival's new culinary program, The Taste of Tasmania are excited to add four more, drool inducing, workshops to its hands-on program of ticketed events.

The four new events include: The Perfect Scoop ice-cream workshop with Fat Pig Farm's Matthew Evans, an Abalone Masterclass with Analiese Gregory of Franklin, a night of paring Forty Spotted Gin with food in Gin Supper Club lead by Christian Ryan (Aloft) and Nick Raitt (Josef Chromy) and Matt Breen's Vegetables, where Templo's famed head chef will reveal his secrets to preparing the perfect veggie.

Brooke Webb, Festival Director of The Taste of Tasmania said "Tasmanians are really passionate about good dining experiences and good food, but we were still surprised to how popular some of the events have been, with some of them selling out in the first week. We've released second shows where we can and people have contacted us asking for more events that focus on vegetables, seafoods or deserts, so we're responding to the requests of the community- which is the heart of what this program is about!"

"These events are really special experiences. With the workshops, not only do you get a hands on lesson by some of Tasmania's leading chefs and have a whole dining experience with your creation, the best part is that you can recreate many of these signature dishes at home.

"There are still many tickets to our culinary program available and I encourage everyone to get in early so you don't miss out. Because of the holidays we have to close ticket bookings just before Christmas to ensure that we buy all the produce. So if you're excited about a certain event or want to buy friends/family an exclusive experience, I recommend you get in quick and book now to avoid disappointment. The kitchen has now reached the Maximum for this year. This is the final release of events!" said Webb.

Running from Friday 28 December 2018 – Thursday 3 January 2019, The Taste of Tasmania is the not-to-be-missed summer event, where the culture of incredible produce and beverages converge with awe-inspiring activities, markets, movies, and music in one of Australia's most breathtaking regions.

Entry to The Taste of Tasmania is FREE, with premium events (including New Year's Eve and the culinary program) being ticketed.

Tickets to the full culinary program are on sale now at www.thetasteoftasmania.com.au

WHAT:
The Taste of Tasmania

WHERE & WHEN:                               
Friday 28 December 2018 – Thursday 3 January 2019
Princes Wharf, Hobart, TAS, 7000

Website: www.thetasteoftasmania.com.au
Facebook: facebook.com/thetasteoftasmania
Instagram: instagram.com/thetasteoftasmania

EVENTS DETAILS

Event title: Matt Breen's Vegetables (Templo)  
Talent: Matt Breen (Templo)
Venue: Riverside Kitchen
Date: Thursday 3rd January
Time: 3.30pm – 6.30pm
Price: $140

This hands-on workshop includes recipes to take home, an early dinner and wine.

"Vegetables are the stars of the show at Templo" says chef Matt Breen. And in this plant-focused workshop Matt will show you just how bright these vegetable can shine. The chargrill will be firing to give vegetables that delicious smoky kiss, maybe there'll be locally grown sweet carrots cooked in whey, served with carrot top pesto or pickled peppers soused in fruity olive oil at the ready, let's see what the farmer harvests that day. Matt will also show you how to make ricotta and teach you those Templo tricks that make their vegetables so tasty.  What is certain? You'll walk away knowing how to prepare delicious Tasmanian produce in Matt Breen's award winning style. A not to be missed, hands-on class that makes the most of Tasmania's summer produce.

Event title: The Perfect Scoop  
Talent: Matthew Evans (Fat Pig Farm)
Venue: Riverside Kitchen
Date: Wednesday 2 Jan
Time: 10am – 12pm
Price: $100

This is a hands – on workshop that includes ice cream! 

It's a little known secret that Matthew Evans is a dab hand at the ice-cream churn.   Given the luscious fruits available this time of year, it's the perfect season to join Matthew as he shows you how to make fruity fancy ices.

Ever wanted to know how to turn milk into a sublime ice-cream? Wondering why the stuff you buy is full of chemicals and skim milk powder, with barely a drop of cream in sight? In the perfect season for ices, this hands-on workshop is where you'll learn the art of making the most sublime ice-cream, sorbet, granita, and sherbet. Using common ingredients and simple techniques that don't always rely on an ice-cream machine, Matthew will show you how to keep the freezer stocked with great tasting summer treats. He'll define what exactly is a sorbet, a granita, and a sherbet, with a nod to gelato, too.  This is a hands on workshop that includes a lot of ice cream

Event title: Abalone Masterclass with Analiese Gregory
Talent: Analiese Gregory (Franklin)
Venue: Riverside Kitchen
Date: 30th December 2018
Time: 4.30pm – 6pm
Price: $70

This is a demonstration style class that includes recipes, tastings and a glass of sparkling.

The cold, pristine waters of the Tasman Sea provide ideal conditions for high-quality wild abalone, where divers swim to great depths for this prized shellfish.  Franklin's Head Chef Analiese Gregory features abalone on the menu regularly and in this exclusive session she'll be demonstrating how to take an abalone and turn it into a rich, buttery mouthwatering delight.

There are many ways to prepare abalone, but if you don't know what you're doing, the delicate flesh can become rubbery and tasteless. In this event, expect the abalone to hit the coals with chargrilled abalone and guanciale skewer with abalone liver sauce, if you prefer it raw there's sashimi of abalone foot and perhaps abalone rice or abalone omelette. Some like it raw; others prefer to quickly pan-fry it in a little butter however you fancy, Analiese shows you three delicious recipes using this highly prized mollusk.

Event title: Gin Supper Club  
Talent: Christian Ryan (Aloft) Nick Raitt (Josef Chromy) Forty Spotted Gin
Venue: Riverside Kitchen
Date: Thursday 3 January
Time: 8pm – 10:30pm
Price: $150

As the Tasmanian gin industry hits a high note, the craft of pairing food with gin, dubbed 'ginstronomy', is gaining popularity as foodies explore the matching of complex botanicals of the juniper-based spirit with some of their favourite foods.

As a final hurrah to the Taste Culinary Program, join Christian Ryan from Aloft and Nick Raitt from Josef Chromy and Forty Spotted Gin and explore the art of paring gin with food.   With a focus on light and fresh menu that reflects the botanicals distilled in the gin, expect a plant focused menu with seafood paired with thoughtfully selected sips.

Recover from the new year excesses at this beautifully styled event in the culinary kitchen, put on your best summer party frocks, sip fine elegant cocktails at this exclusive dining experience where taste, texture, sight and sound come together to create an enchanted summer evening.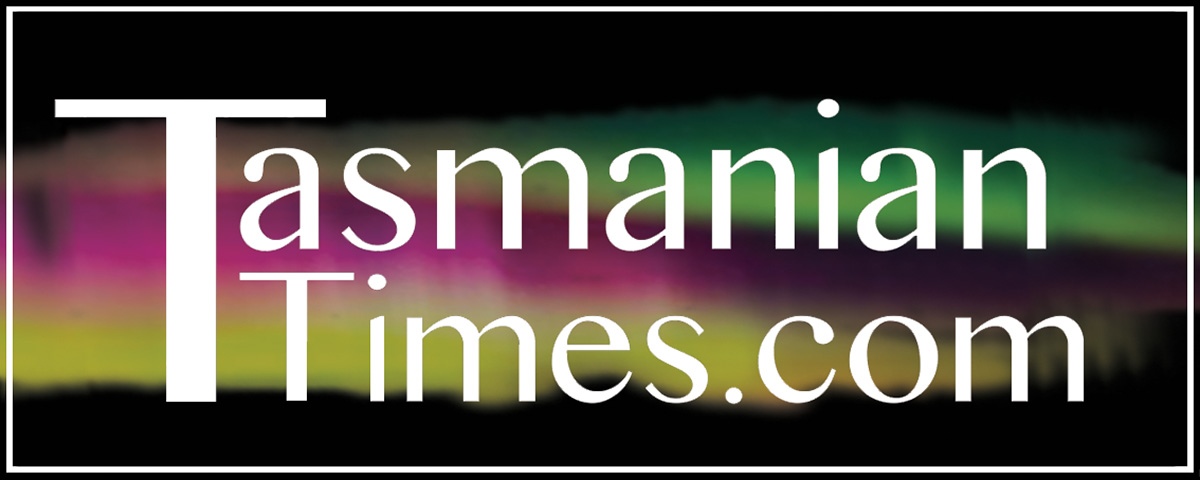 Author Credits: [show_post_categories parent="no" parentcategory="writers" show = "category" hyperlink="yes"]