Introducing … Tasmanian Times' own wine columnist Mark Smith. Mark has enormous experience in the Tasmanian wine industry. A bio of Mark is at the bottom of this article. Enjoy his first column …
Once known as the 'Granary of Australia,' Tasmania's Coal River Valley has a rich farming history dating back to colonial times. Barely 20 minutes' drive from Hobart, the region enjoys a mild, almost continental climate by local standards, with only occasional hot northerlies during summer likely to compromise its bright sunny days and low natural rainfall.
Yet for all that, vineyards remained conspicuously absent there until the 1980s.
The establishment of the Craigbourne Dam and South-East Irrigation Scheme at the end of the 1980s changed all that and marked the beginning of the valley's first steps towards cool climate viticulture on a commercial scale.
One of its pioneering enterprises – Tolpuddle Vineyard, just outside Richmond – helped establish the industry standards of the day. Thirty years on, it remains a model of viticultural excellence, thanks to the passion and expertise of vineyard manager Carlos Souris, Group Viticulturist Murray Leake and their company's South Australian-based ownership of Shaw + Smith.
In mid-October, their 2017 Tolpuddle Vineyard Chardonnay won three major trophies at the 2018 Royal Melbourne Wine Awards. Souris himself became the recipient of a fourth award, the Kym Ludvigsen Trophy for Viticultural Excellence.
As if that wasn't success enough, back in July, US-based wine website JamesSuckling.com asserted that the 20ha property 'is making arguably the greatest pinot noir in Australia.'
"They're fantastic accolades we're very glad to receive," Souris admits.
"But they're all due to the sensational but small team we have here. Along with that, we have an ace winemaker in Adam Wadewitz and a vineyard site that is just unbelievable in terms of its viticultural potential."
Tolpuddle's path to success has been a 30-year journey.
The vineyard's original Chardonnay and Pinot Noir vines were planted in four stages between 1988 and 1999, and were the result of a joint business venture between local agricultural entrepreneur and StrathAyr Lawn boss Bill Casimaty, Victorian winemaker and viticulture consultant Garry Crittenden, and then managing director of Domaine Chandon Australia, Dr Tony Jordan.
Its purpose was to supply premium quality sparkling wine grapes for use in Chandon's Cuvée Brut. However, up until Tolpuddle was sold to Adelaide Hills wine producing cousins Martin Shaw and Michael Hill Smith in 2011, its vines also played a small but vital role in the creation of a whole range of premium and prestige labels – Eileen Hardy Chardonnay, Penfolds Yattarna Chardonnay, Domaine Chandon Tasmanian Vintage Brut, as well as various Arras and Bay of Fires sparkling wines.
When Souris arrived to take up his new management role in mid-2012, he was already a veteran of the Tasmanian industry.
"I came to Tassie in 1983 on the way to Margaret River, Western Australia, which was where all the winegrowing action was at the time," he muses.
"After looking around the State for a while, I thought, 'wow, why would you want to grow grapes anywhere else?'"
Initially trained and qualified in New South Wales – Souris was vineyard manager at Craigmoor during Mudgee's boom times – he says he cut his teeth in Tasmanian viticulture with the establishment of Tashinga and Meehan's Vineyards at Cambridge during the late 1990s.
Shaw + Smith's purchase of Tolpuddle Vineyard was a very astute one, he explains, willingly admitting he is a fortunate beneficiary of the considerable professionalism that underpinned its establishment back in the 1980s and its Tasmanian Vineyard of the Year award in 2006.
"But hats off to Martin and Michael for recognising Tolpuddle Vineyard for what it really is – a truly distinguished vineyard site for producing top-notch Chardonnay and Pinot Noir table wines," Souris adds.
"Shaw + Smith doesn't produce sparkling wine of any kind, so we've had to commit to some major undertakings here in order to fine tune our vineyard management to suit its current purposes."
His list of projects is extensive. It has included the removal of windbreaks and under-performing vineyard blocks and clonal selections, and the abandonment of spur-pruning regimes. Changes to soil, water and vine management, under vine cover-cropping and even vermin-proof fencing have all paid handsome dividends in terms of grape and wine quality.
Souris insists close observation and monitoring of all that goes on in the vineyard is a vital part of his site management. Much of that he does himself.
Owners Martin Shaw and Michael Hill Smith may have invested heavily in the site over the past seven years, but Souris says there's more to their vineyard than meets the eye.
"When you look at all the professionalism, passion and commitment that's been devoted to this place, it's no wonder it makes such good wines," he begins.
"But do you know what? This vineyard is much more than just the sum of its component parts. This place really has a little bit of magic about i
Mark Smith
@thatwinesmith
PICK OF THE CROP

2017 Tolpuddle Vineyard Chardonnay $73
Tasmania's Coal River Valley surprisingly is among the nation's driest wine regions, with annual rainfall seldom exceeding 450mm. The 2016-17 growing season was damper than most, laying the foundations for table wines with tremendous elegance and finesse. This barrel-fermented Chardonnay is dry and intensely citrus, and finishes with very satisfying texture and persistent flavour. Wonderful, special occasion wine.     www.tolpuddlevineyard.com

2017 Josef Chromy Pinot Gris $28
In the hands of many winemakers, Pinot Gris – aka Pinot Grigio – can produce very dull drinking indeed. That doesn't apply here. It's rich and ripe in pear flavour, and sits very comfortably on the palate without succumbing to the variety's original sins – low acidity and a certain clumsiness in finish and aftertaste. The only gold medal in its class at the 2018 Royal Melbourne Wine Awards and deservedly so.   www.josefchromy.com.au

2014 Riversdale Estate Botrytis Riesling 375ml $35
Riversdale Estate in the Coal River Valley lies between the University of Tasmania's radio telescope observatory and Pitt Water. Like Tolpuddle, it's been a star performer with Chardonnay, but in 2014 contract winemaker Alain Rousseau created this superb, late-harvest sweetie. Honey and lime characters abound, their lusciousness balanced by neatly judged acidity. Multi-trophy winner. www.riversdaleestate.com.au
All about Mark Smith …
Hobart's Mark Smith wrote his first weekly wine column back in 1994. Now more than 1600 features and 24 years later, he continues to chart the successes of Tasmania's small scale, cool climate wine producers with regular contributions to some of Australia's leading industry publications.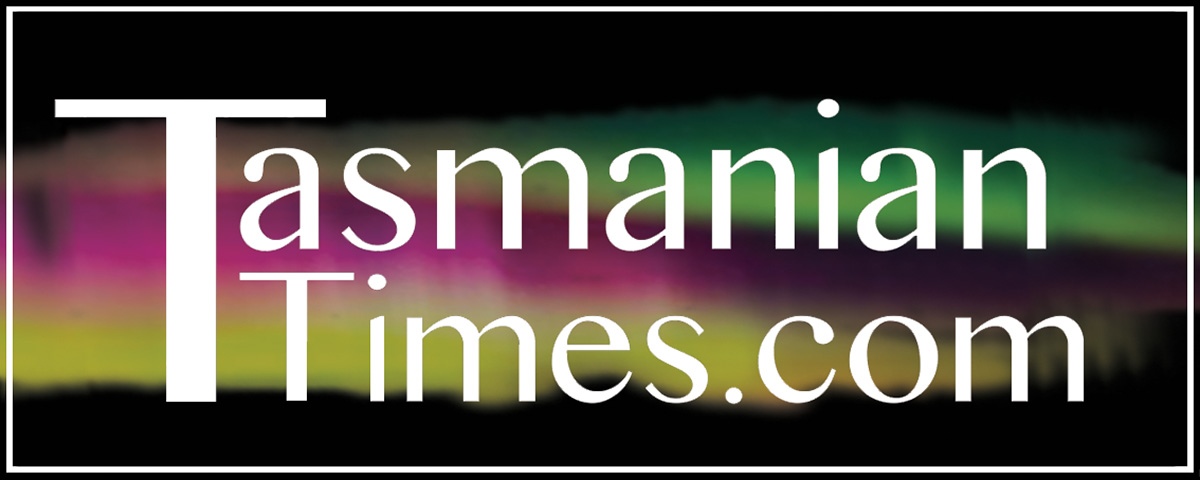 Author Credits: [show_post_categories parent="no" parentcategory="writers" show = "category" hyperlink="yes"]