Good morning, early birds! Scott Morrison is set to announce a new drought fund, the Greens push for a federal corruption body, and more suspected mailbombs sent to US liberals. It's the news you need to know, with Chris Woods.

Subscribe and receive $30 off an annual membership plus the opportunity to win an exclusive pass to the VIP Opening Night of The Wharf Revue: Déjà Revue at the Roslyn Packer Theatre, Sydney.
MORRISON'S NEW DROUGHT FUND
Prime Minister Scott Morrison will today announce a $3.9 billion drought relief fund targeted at subsidising key water infrastructure and drought resilience projects.
The Sydney Morning Herald reports that the Drought Future Fund will provide grants totalling up to $100 million a year from 2020, by drawing on investment earned from the initial injection, the pool of which will eventually grow to $5 billion within a decade. The fund will be managed by the Future Fund board, which is led by former treasurer Peter Costello, and in Morrison's words will be aimed at "putting money aside for non-rainy days".
In slightly antithetical news, The Australian ($) reports that the Prime Minister was originally against ­dumping Tony Abbott's plan to raise the pension age to 70, with Morrison's recent announcement of the decision down to work undertaken by Malcolm Turnbull.
GREENS BACK CORRUPTION BODY
Greens senator Larissa Waters has announced plans to test the Coalition's minority government with a motion for a federal anti-corruption commission.
While a federal ICAC had previously been rejected by Attorney-General Christian Porter, the ABC reports that Waters expects the senate motion would pass the house of representatives with support from Labor and, with Kerryn Phelps expected to take Wentworth, an expected six crossbench MPs.
Phelps yesterday announced her support for a federal ICAC along with an initial priority of moving children from Nauru, joining Liberal MP Julia Banks, former Home Affairs official Shaun Hanns, and hundreds of teachers in a packed day of public calls for evacuation.
DE NIRO LATEST TARGET
Actor Robert De Niro and former vice-president Joe Biden have become the latest recipients of suspicious packages, in a week filled with pipe bomb discoveries across the US.
The ABC reports that a ninth package, similar to ones sent to Barack Obama, Hillary Clinton and liberal donor George Soros, was removed from a Manhattan complex housing a restaurant and offices owned by De Niro, who notably received a standing ovation for his "Fuck Trump" speech at the Tony awards. Trump has strongly criticised the media in his response to the confirmed pipe bombs, which have been sent two weeks out from the US mid-terms.
THEY REALLY SAID THAT?
"
99% of what Senator Anning has been saying is solid gold. However, there is 1% of what he is saying that is totally unacceptable.

— Bob Katter
The leader of Katter's Australia Party kicks Senator Fraser "Final Solution" Anning out of the party with a rounding error of roughly 99%.
CRIKEY QUICKIE: THE BEST OF YESTERDAY
"Liberal backbencher, unpaid Sky News intern and Tony Abbott action figure left in the sun too long Craig Kelly has engaged in a preselection battle for the seat of Hughes, which he's held since 2010. He was, according reports more or less certain to lose to the more moderate Kent Johns until Prime Minister Scott Morrison, in his infinite wisdom, intervened to save him."
"This morning at Senate estimates, foreign affairs minister Marise Payne admitted that the first she'd heard of any proposal to conduct a review of whether the government should move its Israeli embassy to Jerusalem was the Sunday before the byelection. That was when she received a phone call from Morrison telling her a review would be undertaken. Pointedly, Payne refused to deny that the byelection was discussed during her phone call with Morrison."
"In early October 1974, my father held very strong objections to observing Halloween. I can't remember what he said when I asked if I might have a Halloween party, but it was something about US cultural imperialism. By late October 1974, I'd worn him down to the point that he'd agreed to dress in the drag of a witch and speak in a high voice to six-year-old girls for some hours. Still, he maintained for years that Australian children should not succumb to this commercial US enchantment."
Know an early bird who doesn't get the worm?
Show them what they're missing and share this email with a friend and let them know they can get a free trial here.
READ ALL ABOUT IT
THE COMMENTARIAT
New Zealand, asylum seekers and nonsense — Waleed Aly (The Sydney Morning Herald): "Sometimes a political debate runs so far on its own steam that everyone sort of forgets it's based on dubious assumptions. That seems to be what we're witnessing as the Parliament slugs it out on the latest tweak to our asylum seeker policy."
Corrupted UN must never be allowed to lecture us ($) — Maurice Newman (The Australian): "If the leaders of some nation states were citizens living in a civilised society, they would be in jail for perpetrating, or being accessories to, murder, torture, theft and corruption. Yet they and their chosen representatives shamelessly take their place in the hallowed chamber of the UN General Assembly as arbiters of how the rest of the world should behave."
Elon Musk, Tesla, its Australian director, and the unfolding tech rout — John McDuling (The Sydney Morning Herald): "As global markets crumbled in the face of a tech rout on Thursday, Tesla shares were actually soaring by as much as 10 per cent in after-hours trade in the US. If that sounds incongruous, well, it was. But Tesla is a company that has never really stuck to the script."
HOLD THE FRONT PAGE
WHAT'S ON TODAY
Canberra
Prime Minister Scott Morrison will announce a $5 billion Drought Future Fund at a national drought summit, to include Coordinator-General for Drought, Major General Stephen Day, and the Special Envoy for Drought Assistance and Recovery, Barnaby Joyce.
State representatives will speak at an inquiry into the GST carve-up laws.
Pulitzer Prize-nominated writer and North Korea expert Jean H. Lee will present "Beyond the Propaganda: What does Kim Jong Un want — and why?" at the ANU Strategic & Defence Studies Centre.
Sydney
Energy ministers will attend a COAG meeting.
Melbourne
Representatives of the 38 Indigenous Nations (language groups) of Victoria will rally, along with supporters, at Birrarung Marr to call for a seat for every Nation on the Victorian Treaty process's Aboriginal Representative Body. Wurundjeri elder Bill Nicholson, Greens MP Lidia Thorpe, and other local elders will speak.
Day one of three-day gaming convention PAX.
The Women's Mental Health Network Victoria will hold a 30th anniversary event with keynote speakers Victorian Equal Opportunity and Human Rights Commissioner Kristen Hilton, Mental Health Complaints Commissioner Lynne Coulson Barr, and more.
Former Tate director Sir Nicholas Serota will discuss "The Art Museum In Flux" in-conversation with Shepparton Art Museum director Rebecca Coates at MPavilion.
Brisbane
Queensland Minister for Innovation Kate Jones will open the inaugural Women in Digital awards.
Qantas will hold its Annual General Meeting.
Adelaide
A funeral service will be held for Colleen Adams, whose body was recently found buried at her home in Maitland 45 years after she went missing, and whose husband has since been charged with murder.
Perth
Day one of the two-day 2018 Celebrate Reading National Conference.
The Aboriginal Males Healing Centre will hold an "Our Vision" campaign launch with founder Devon Cuimara, White Ribbon CEO Tracy McLeod Howe, and Chief Justice of the WA Supreme Court Peter Quinlan amongst others.
Australia
24-hour climate hackathon "Climathon 2018" will run across nine Australian towns and cities.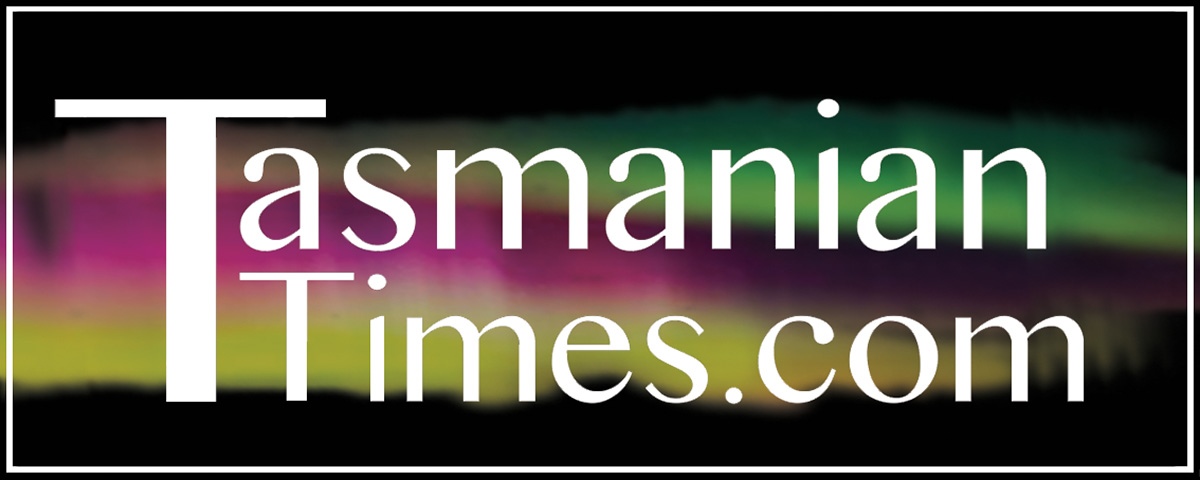 Author Credits: [show_post_categories parent="no" parentcategory="writers" show = "category" hyperlink="yes"]