Thank you for being interested in the proposed relaxation of the gun regulations in Tasmania.
Most Tasmanians believe that this issue is closed however it is still very much alive, just hidden in plain sight.  The Tasmanian Government announced on 17 August 2018 that it would drop proposed gun law changes so the Legislative Council Select Committee into Firearms Law Reforms disbanded itself as its terms of reference were no longer valid. Five days later the Tasmanian Government announced that there would instead be an enquiry in the lower house called the House of Assembly Select Committee on Firearms Legislation and Policy.
This is where the information can be found on the Tasmanian House of Assembly Select Committee on Firearms Legislation and Policy
http://www.parliament.tas.gov.au/ctee/House/HAfirearms.htm
Closing date for submissions to this (second) enquiry in the lower house is Friday 26 October 2018.
This is the time line for these 2 enquiries told in relevant headlines in the media as events unfolded. This farcical turn of events would be laughable if the issue weren't so deadly serious.
Mar 2, 2018. Tasmanian election: Liberal plan to ease gun laws revealed on poll eve
 March 6 2018. Tasmania premier claims mandate for policies kept secret during campaign
May 17 2018. Poll reveals majority of Tasmanian's oppose gun law changes
May 29 2018. Tasmania's gun laws will be examined by a Legislative Council Committee
17 August 2018. Gun law changes dropped by Tasmanian Liberals following community backlash
 22 August 2018.   Tasmanian Government not yet done with proposed changes to gun laws
28 September2018. Tasmanians with an interest in gun laws encouraged to share their views with (new) committee.
The details of the aborted enquiry in the upper house and all the submissions are found here: http://www.parliament.tas.gov.au/CTEE/Council/LC%20Select%20Firearms%20Law%20Reforms.html
My submission is there too, as is my mother Ursula's submission. Here is what my 96 year old mother had to say 7 months ago:
https://www.themercury.com.au/news/tasmania/woman-96-shares-port-arthur-survival-story-to-urge-libs-to-resist-changing-gun-laws/news-story/2a7745ddd45fbaea72f2c92e9af7062f
If you read my submission to the first enquiry http://www.parliament.tas.gov.au/ctee/Council/Submissions/FLR/submissions/93%20AMENDED%20Dr%20Vivien%20Wright.pdf
you will see the links of the proponents of the relaxation of the gun regulations to the National Rifle Association.  The NRA provides a "play book" to gun lobbyists in countries around the world about how to run political campaigns with the ultimate aim of increasing sales of guns.
The ABC Four Corners tonight Monday 22 October 2018 gives more detail
Big Guns 18 Oct 2018
They're the new force in Australian politics – a lobby group funded and directed by major firearms sellers and manufacturers and they're taking aim at Australia's politicians. Their campaign… www.abc.net.au/4corners/big-guns/10393226
Shooting Industry Foundation of Australia: Gun lobby 'muscles up' in bid to change post-Port Arthur gun laws  22 Oct 2018
A gun industry lobby group backed by five of the largest Australian firearms wholesalers has declared its intention to intervene in state and federal elections
www.abc.net.au/news/2018-10-22/new-era-gun-lobby-to-play-role-in-more-election-campaigns/1039
I think that the issue of appropriate regulation of guns is a truly important area in public health and primary prevention. Just as we as a society have to make regulations about the appropriate use of motor vehicles so we should make regulations about the appropriate usage of firearms.  This local Tasmanian issue has implications Australia wide because if Tasmania loosens our firearms legislation this will then be used as an excuse to do so in the rest of the states and territories. "If Tasmanians don't object why we would?"
There are recent events involving guns in our community that have not made the media (and I do not wish them to).  The mass shootings of the past in Tasmania and Australia and endlessly overseas seem a long way away at present but really it is by the grace of God that we are not dealing now with similar events here.
I am convinced that it is important that we who have knowledge of the effects of gun violence and of the fear of gun violence should bear witness to what we know.  We can make a difference. The understanding of the data and the stories we tell can make a difference. No one can refute our experiences or the experiences of the people that we have tried to help or with whom we have spoken.
Equally if you have concerned friends who are prepared to make comment/s to the committee please encourage them to do so. Submissions do not need to be as long and detailed as mine was. In fact some of the submissions to the first (aborted) enquiry were very short indeed (one sentence is short). Submissions do not need to address all of the issues outlined in the terms of reference. Your submission may contain factual information, opinion or both.
Numbers of submissions count.
Spreading the word to our friends and community about what is happening counts. Most of this is happening under the radar. We need to expose it to the gaze of the community.  We need to tell those who we elected to govern that they were elected to govern for the best interests of ordinary Tasmanians, not for the gun lobby.
I hope you can find time to put in your own submission and alert your friends. There are just four days to go to tell the Tasmanian Government what you think.
Best wishes and my thanks
Vivien Wright
22 October 2018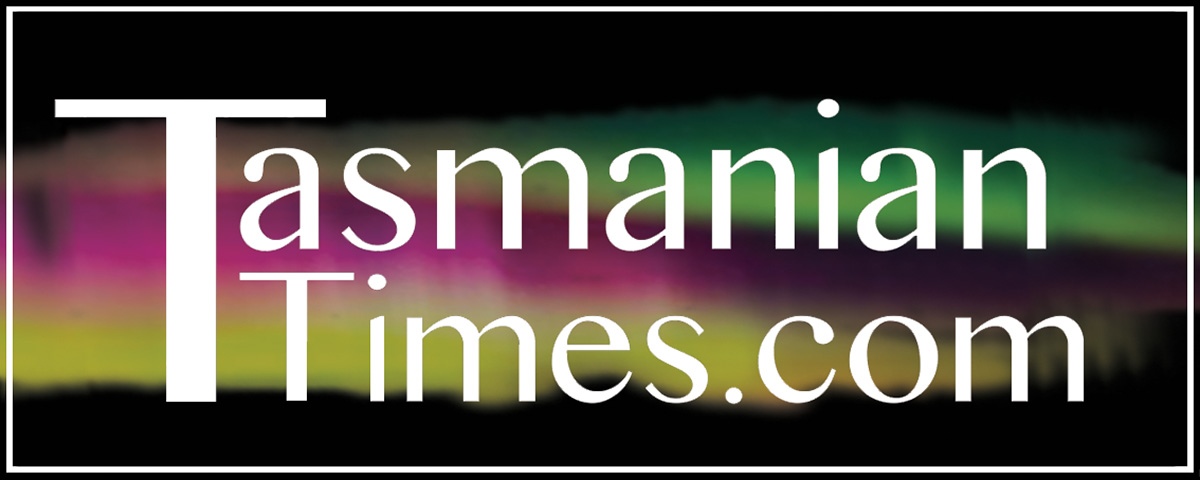 Author Credits: [show_post_categories parent="no" parentcategory="writers" show = "category" hyperlink="yes"]