Above: Sticker found on Murray Street, Hobart (Photo: Sam Mazur)
Last Sunday, as I was passing through the Hobart CBD, I came across a sticker posted on a streetlight that targeted Hobart's Lord Mayor Ron Christie for his alleged support of far-right Christians in Queensland.
This sticker seems to have been mass produced, and contains the following text:
"Sack Ron Christie. His support of the views of Far Right Christians of Queensland over and above the people of Hobart crosses a line. This mayor needs to go. Now."
I honestly do not know who has made these stickers, or what specific issue they are trying to draw attention to. There is no supporting information provided, and while the author has been specific enough to highlight an alleged connection to far-right Christians in Queensland, they have not at all explained what this connection actually is.
I had assumed that anyone who was willing to put this much effort into the production of these stickers would have made at least some attempt to explain their concerns online.
However, I have so far been unable to find any such online material, or even so much as a passing reference to Ron Christie's support of far-right Christians in Queensland.
The general assumption so far is that these stickers were put up in response to Ron Christie's criticism of Dark Mofo's Winter Festival, specifically Leigh Carmichael's inverted crucifix art-installation at Hobart's waterfront.
Last June, the ACL organised a mass bombardment of emails to the Hobart City Council via its website, demanding the Hobart City Council remove Leigh Carmichael's art-installation from the Hobart Waterfront.
According to Hobart's Dark Mofo's Dark and Downward Trajectory, posted on the ACL's website last June, Tasmanian ACL Director Mark Brown encourages readers to contact Tasmanian State Liberal Politicians specifically, and even provided email addresses for:
will.hodgman@parliament.tas.gov.au; jacquie.petrusma@parliament.tas.gov.au; jeremy.rockliff@parliament.tas.gov.au; peter.gutwein@parliament.tas.gov.au; rene.hidding@parliament.tas.gov.au; adam.brooks@parliament.tas.gov.au; elise.archer@parliament.tas.gov.au; michael.ferguson@parliament.tas.gov.au; mark.shelton@parliament.tas.gov.au; sarah.courtney@parliament.tas.gov.au; sue.hickey@parliament.tas.gov.au; guy.barnett@parliament.tas.gov.au; roger.jaensch@parliament.tas.gov.au; leonie.hiscutt@parliament.tas.gov.au; jane.howlett@parliament.tas.gov.au
As well as an email address for all Hobart City Alderman:
AldermenGroupContactsPublic@hobartcity.com.au
I was able to speak with Hobart City Council Alderman Bill Harvey, who described the nature of these emails from June as "having an undercurrent of allowing evil into the world" and that the Hobart City Council & Dark Mofo were "supporting Satan and demonic forces".
More recently, the ACL have started a new petition demanding that the State Government cease to provide funding for Dark Mofo.
Labor Leader Rebecca White has not confirmed if MP's had received any emails from concerned residents.
However, I was fortunate enough to speak with Liberal MP Sue Hickey, who was able to confirm that she has indeed received numerous emails criticizing the state funding of Dark Mofo.
"I have received numerous complaints from Christian lobbyists protesting the Government Funding of Mona, and in each case I have forwarded each complaint to the Premier for the Government to response. We've received these complaints en masse, basically."
In my previous article Satanic Hysteria & Tasmanian Politics I have already done my best to highlight the political and even supernatural hysteria that surrounded Leigh Carmichael's controversial art-installation last June.
I heavily emphasized the hypocrisy of Mark Brown, the Tasmanian director of the ACL, when it came to his own views on the "limits of free speech" and the ACL's petition to have the crosses removed from Hobart's waterfront.
I also briefly mentioned Ron Christie's efforts to raise awareness of a Tasmanian-based "Alchemist" cult several years ago. This cult was alleged to have been attempting to sell miracle cures to the terminally ill in the Hobart Royal Hospital, through members who worked there as nurses.
With the current level of frustration being directed towards the Lord Mayor from both sides of this Dark Mofo argument, I still feel it is important to remember Ron Christie speaking out against this particular cult, especially within the context of the current "religious freedoms" debate.
Make no mistake, I am not implying that this grants Ron Christie a free-pass from criticism.
Far from it.
Personally I believe that, through his own experience with religious cults, Ron Christie is in a better position than most to be able to speak out against the impact that extreme religious groups and fundamentalists can have on our community.
Not everyone is able to speak out from such a position, and Ron Christie's personal experience in this area is not only invaluable, it is also being entirely wasted.
I would encourage whoever created those stickers (and anyone else for that matter) to consider taking a page from the ACL's own playbook and to contact members of the Hobart City Council and Tasmanian MP's in order to express their concerns calmly, clearly, and in considerably more detail than they have so far.
I would ask that they remember that things are not always as simple as they seem, and perhaps instead of calling for Ron Christie to be "fired" from his position as Lord Mayor, they instead appeal to his better nature, and attempt to engage him in respectful dialogue.
I believe a quiet reminder from history can help put this debate into a clearer perspective.
Sam Mazur is an atheist who has an interest in paranormal and supernatural claims and conspiracy theories, as well as alternative spiritual beliefs, cults and con-artists. Sam promotes critical-thinking and general awareness towards these subjects within the community.
Reference List:
Satanic Hysteria & Tasmanian Politics
Sam Mazur – July 26, 2018
Australian Christian Lobby wants to stop State Government funding of the Dark Mofo festival
The Mercury – October 3, 2018
https://www.themercury.com.au/entertainment/australian-christian-lobby-wants-to-stop-state-government-funding-of-the-dark-mofo-festival/news-story/84dcd25353c7d77e4f3aa52dda38d38f
'Fly them in, shock them, fly them out': Lord Mayor says Dark Mofo has no tourism benefits
The Mercury – October 5, 2018
https://www.themercury.com.au/news/politics/fly-them-in-shock-them-fly-them-out-hobart-mayor-says-dark-mofo-has-no-tourism-benefits/news-story/d90547f66fd6c53befd21f5d9bac8aff
Petition against Hobart's Dark Mofo inverted crosses demands removal
ABC News – Updated 12 Jun 2018
http://www.abc.net.au/news/2018-06-11/petition-against-dark-mofo-upside-down-crosses/9857252
Hobart's Dark Mofo's dark and downward trajectory
Mark Brown – June 19, 2018
https://www.acl.org.au/hobart_s_dark_mofo_s_dark_and_downward_trajectory
Courage to Shine
Mark Brown – October 03, 2018
https://www.acl.org.au/courage_to_shine
Email your MP to stop public funding of Dark Mofo
https://www.acl.org.au/stop_dark_mofo
Hobart "Alchemist Cult" Information Archive:
https://culteducation.com/group/988-infinity-forms-of-yellow-remember.html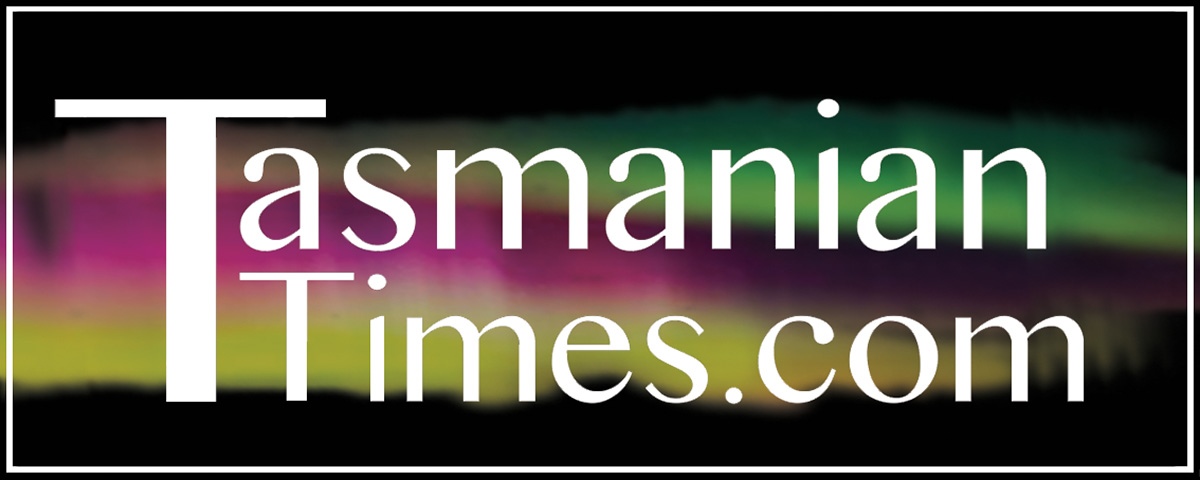 Author Credits: [show_post_categories parent="no" parentcategory="writers" show = "category" hyperlink="yes"]