Margaretta Pos …
Among the willows and wild things is a quite remarkable book …
Remarkable because Ann Page's powers of observing nature are so acute for one so young; she started her Nature Diaries when she was just 13; absolutely remarkable is her command of English.
As Kate Warner, Governor of Tasmania says: "Furthermore the writing is wonderfully mature and self-confident for such a young person.
"Not only is her command of the language evident; the confidence surely comes from her true immersion in and love for the natural world around her; which is described with freshness, candour and a genuine artistic sensibility: Kate quotes from Ann's Diaries: 'The river is so lovely and has so many different aspects. Great glassy green pools – waving blue reaches – amber pathways – a twinkling tarn under high banks – and undescribable slate blue witches pools. How I love it all.'
Let's set the scene, from the back-cover blurb …
"Ann Page grew up at Frodsley, a rural property in the Fingal Valley in Tasmania's north-east. From 1931 to 1936 Ann wrote a Nature Diary, a detailed account of what she observed when riding in the bush, rowing on the Break O'Day River or going for long walks.

"The majestic Ben Lomond rises to the west of the valley and it was the anchor of Ann's world. In all weathers , the mountain has a palpable presence in her diary, along with her vivid record of the native trees and wildflowers, birds and animals that are found in one of Tasmania's most beautiful valleys.

"Ann's immersion in the landscape was such that from her earliest years she felt that she was herself a part of the bush. As a perceptive teenager, she recorded her dismay at the impact of land clearing on wildlife and her diaries are a reminder of what can be lost …"
Margaretta Pos has done a remarkable job – an immense labour of love – in getting Ann's Nature Diary into book form – particularly decades after Ann's Nature Diary was shut in a suitcase.
Ms Pos writes:
"I hope my mother would be pleased with this book, the original text of which has been lightly edited. I am sure she would be pleased that I asked Sabina Gillett to undertake the illustrations. Not only is Sabina the daughter of of very old family friends but Ann really liked the beautiful greeting cards printed from her delicate pastels and watercolours."
You must check out the illustrations. They are simply beautiful …
More of Ann's observations, December 9th, 1931, when she was just 13 …
"… The other day there was a terrific thunderstorm. It had been a hot sultry day and at about 5 it broke. There was the most brilliant lightning that I have ever seen, and the thunder seemed to shake the house. I saw some horses galloping about absolutely terrified.
"Sunday was a lovely, hot day. After tea it was so beautiful that Mummie and I went for a walk. There was a glorious crimson sunset at one end of the valley, the other end was all soft pink, with Paddy's Head (St Patricks head, 18kms east of their property in the Fingal Valley) standing out very sharp and blue.
"The other hills were soft hazy purple, and were reflected in parts of the river. The river! It was wonderful, all deep, soft, opalescent tints, with the reeds in dark green silhousette at the edge. Several fish jumped so high that we could see them quite distinctly. The willows dipped down into the water; the birds were singing dreamy evening songs; the scent of beans came from the garden, and an occasional baa-a-a broke the evening mystery. It was perfect …"
Good god … "those amazing powers of observation for one so young", as Kate Warner describes Ann.
I met Ann. She was in her late 80s when I met her.
Still in absolute control; a tad imperious … that was Ann.
She died at 97 …
Good god …
Ann loved poetry … and I'm going to give you a bit now … from 'Autumn' by John Keats
But before I do a note from Ann's mum … as a footnote at the bottom of Page 105 …
*In a copy of Poetical Works of John Keats, Ann's mother wrote, "Ann Page, Frodsley, 1933. There are slight discrepancies in the Nature Diary entry from the original text, which suggests that Ann had memorised 'To Autumn'.
… Then in a wailful choir the small gnats mourn
In the river sallows, borne aloft
Or sinking as the light wind lives or dies;
A full grown lamb loud bleats from hilly bourn;
Hedge crickets sing, and now with treble soft,
A redbreast whistles in a garden croft,
And gathering swallows twitter in the skies.
I'll conclude with an excerpt written on December 23, 1934 … when Ann was 16. This is all about a sunrise. And the intriguing character who was Ann …
"I don't believe yesterday could have been Midsummer Day. I think it must have been the day before, which was hot and radiant. Yesterday was warm and sulky and not nearly so typically midsummer. I arose at 4.15 in the cool grey morning and the east was flushed with pink. I went out and looked around. The marsh warblers were already piping down the river and the west began to reflect the brightness of the east. The moon was still up, in the west, full and yellow, but as the sun advanced it went behind a veil of clouds. The east was cloudy but the clouds were all pink and grew brighter and deeper every moment, then a pink light stole along the hills, showing all the thousands of treetops, and stirring the imagination with the beauty of the bush.

"Ben Lomond became a carved coloured statue of unreal beauty and stillness, a soft, deep amethyst, with every crag outlined in blue – so beautiful. A hawk sailed across the picture, refreshed after its short night's rest and eager for breakfast, adding to the grandeur of the scene. It was all so cool and soft and so very, very quiet, only the hushed twittering of wakening birds breaking the great stillness of the sunrise. Then, after keying me up in great delight and anticipation of the fresh, radiant glory of the new sunshine, the sun popped up – and straight into a cloud, deadening and muffling all the beauty. It was most annoying and I retired again to bed!"
*Lindsay Tuffin has been a journo since 1969, mainly in Tassie apart from a couple of years wandering around Oz and a few years in Pomland where he edited 'Buzz', a fundamentalist magazine dealing with church and social issues (beaten in audit circulation only by Aero Modeller magazine!); and a stint as a Uni chaplain back in Tassie.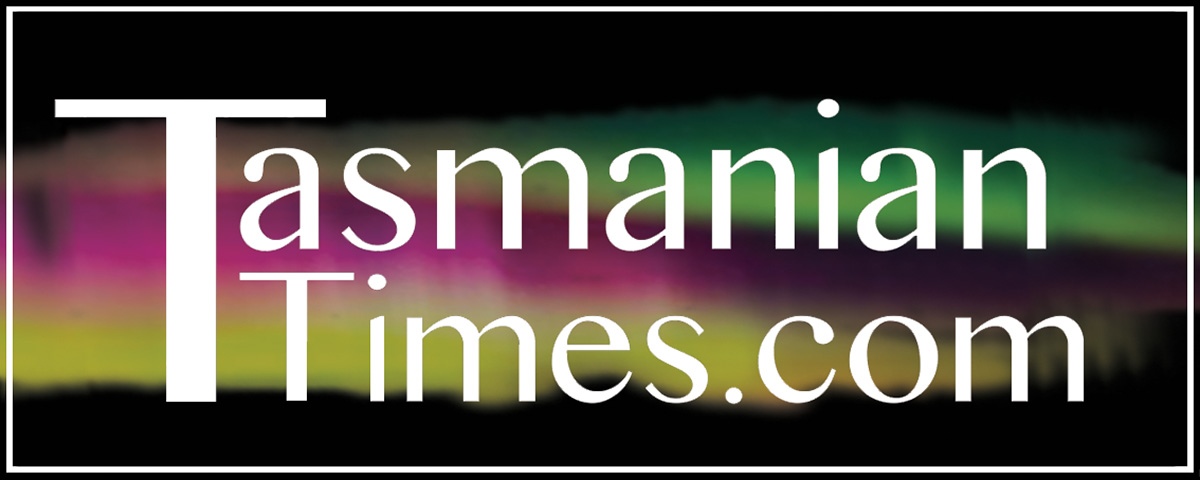 Author Credits: [show_post_categories parent="no" parentcategory="writers" show = "category" hyperlink="yes"]