MC Martin Flanagan

Dr Eric Wohler*

Sophie Underwood addresses the crowd

Rosalie Woodruff, MC Martin Flanagan, and Cassy O'Connor, Greens Leader
Presentation to "Future of the East Coast" Public Meeting
21 August 2018
Dr Eric Woehler*, Convenor BirdLife Tasmania
Is this the East Coast we want?
Tasmania's East Coast and its remarkable and precious environmental values are under threat as never before.
The beaches – supporting resident and migratory shorebirds and seabirds in nationally- and internationally-significant numbers, the wetlands – recognised internationally as having international significance for their waterbird species' diversities and abundances, the woodlands and grasslands – home to Australia's largest bird of prey, the Wedge-tailed Eagle with its 2.4m wingspan – and numerous other Endangered species such as Masked Owls, Grey Goshawks and Swift Parrots.
These species and all others are under threat, with the threats they face accumulating and increasing in their intensity and extent.
These species and all others are too precious to lose. It must not happen. Extinction is forever – and is indefensible in a modern society.
Just as canaries were once used as early warning signals for miners to warn them of the build-up of dangerous gasses in mines, so today all birds are used as global canaries, providing us with an early warning signal about the state of the planet's ecosystems.
We must choose to listen and heed their warning.
With some 10% of Tasmania's birds already formally listed as Threatened at some level (many are Endangered), many of our birds are decreasing and some are facing extinction unless the current threats such as land clearing, habitat loss and fragmentation cease immediately.
Our birds are providing a very clear, unambiguous signal that we risk losing our East Coast sooner rather than later. All is not well with Planet Earth – we must listen to the birds and the clear messages they are sending us – and act on them.
We must choose to listen and heed their warning.
Our birds and the habitats upon which they depend face threats from habitat clearing, inappropriate developments and commercial activities inside our precious National Parks and outside them.
Originally established to protect Tasmania's remarkable and often unique biodiversity, our National Parks once afforded species protection from the threats faced by species elsewhere in the landscape.
No more. Nesting or living inside a Tasmanian National Park no longer affords protection, not even to our Endangered species.
Today, no matter what development is proposed anywhere in Tasmania – from World Heritage Wilderness Areas to National Parks to private property, it is up to the community to protect our biodiversity.
It is up to the community to call out inappropriate developments that threaten our precious wildlife.
It is up to the community to protect our biodiversity for future generations.
The proposed Cambria Estate development will see clearing of native woodland used by Endangered species such as Masked Owls and Wedge-tailed Eagles for golf courses and large-scale tourist accommodation.
The proposed Cambria Estate development will see golf courses adjacent to Ramsar wetlands of international significance leaching herbicides, insecticides and fertilizers into Moulting Lagoon, a wetland recognised internationally for its biodiversity values.
The proposed Cambria Estate development will see increased discharge of human sewage from more than 1000 persons – somewhere… The development will be almost twice the current human population of Swansea, and the existing sewerage system can't deal with that scale of increase.
The proposed Cambria Estate development will contribute to the loss of species and their habitats at a time when there is much greater value and contribution to Tasmania future by protecting species and preserving their habitats.
Tasmania's precious wildlife is the key to our future. Not more golf courses, not clearing native vegetation and pushing so many species towards extinction, not fouling wetlands of international significance with chemicals.
I heed the warnings birds are providing all of us today. I listen and act to protect them for our future. Please join me.
Our legacy must not be the extinction of our precious and unique birds and their habitats.
Our legacy must not be sprawling golf courses and destructive developments clearing native habitats and pushing the birds dependent upon them down the road to extinction.
Our legacy must be an East Coast that includes living beaches, wetlands, woodlands and grasslands, complete with birdsong and the capacity to survive into the future.
This is what we have now – we must not lose it.
That is the East Coast I want. I hope that you do too!
Thank you …
*Dr Eric Woehler Eric completed his PhD in population ecology in the USA and has been involved in research and the conservation of Tasmania's birds and their habitats for 40 years. His primary research foci are seabirds and shorebirds. He has published more than 120 peer-reviewed papers in national and international journals, and well over 150 Technical Reports and popular articles. He is an Adjunct Researcher at the University of Tasmania where he teaches undergraduates and supervises higher degree students. He is the Convenor of BirdLife Tasmania, a regional branch of Australia's oldest national conservation organisation, BirdLife Australia.
• Examiner: Hundreds protest the Cambria Green development on the East Coast
The $100 million Cambria Green development on Tasmania's East Coast threatens Aboriginal heritage areas and bird species facing extinction, a public meeting has been told.
Author and journalist Martin Flanagan who was MC at the meeting attended by hundreds of people at the Hobart Town Hall said he felt "shock and incredulity" when the development was announced.
"It is the biggest change in Tasmania since colonisation," Mr Flanagan said.
"The most frightening thing about the Cambria Green saga is the process the state government has which means mega developments can happen again and again and again."
Mr Flanagan said the arguments against the development, proposed by the Chinese-backed Cambria Green Agriculture and Tourism Management Pty Ltd, were not about race.
Aboriginal linguist Theresa Sainty said the area for the proposed development at Swansea was rich in Aboriginal heritage areas.
"When the bulldozers clear ancient trees they are drilling into the heart of our country," Ms Sainty said.
Academic and convenor of Birdlife Tasmania Dr Eric Woehler* said the East Coast was "under threat like never before."
Dr Woehler said several bird species including wedge tailed eages were facing extinction and the Cambria Green development would see the clearing of native vegetation.
"We must listen to the birds and heed their warnings," Dr Woehler said …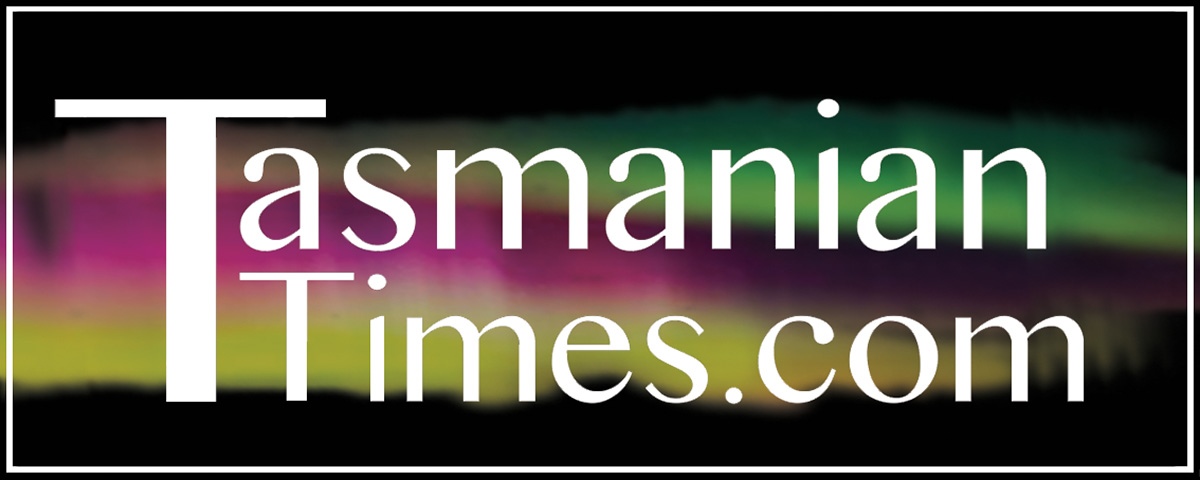 Author Credits: [show_post_categories parent="no" parentcategory="writers" show = "category" hyperlink="yes"]