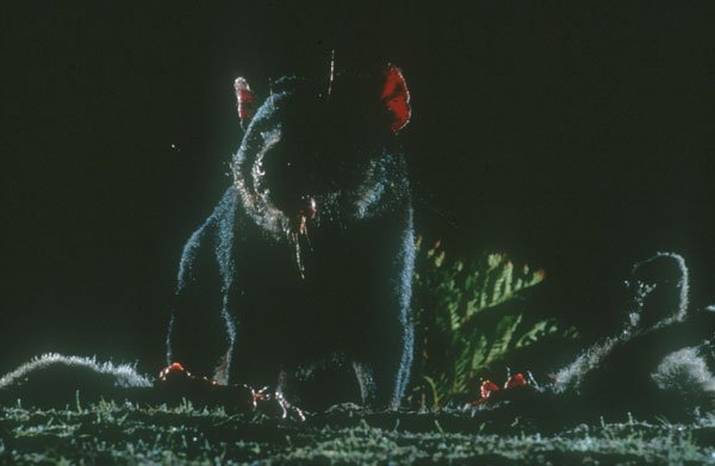 *Pic: Christo Baars
First published August 6
It's good to see an external analysis of the Devil face tumour issue because it is impossible for it to be investigated in Tasmania.
It has always been obvious that the DFTD – the acronym in itself suggests an attempt to categorise the disease as some kind of inevitable auto-immune self-destructive mechanism that somehow arrived from outer space – was the result of human intervention.
And it has always been obvious that the Devil face tumour was the result of human intervention caused by forestry industry practices, just as it has always been obvious that the close collaboration between corporate forestry interests and Tasmanian governments has worked hand in glove to obfuscate, hide and cover the underlying causes of the disease.
Diseases such as this do not suddenly occur serendipitously after millennia, to be explained away as the result of inherent genetic tendency. This doesn't reflect some kind of global catastrophe which wiped out the dinosaurs, but is entirely local in its causes.
The focus of government has always been to create a public perception that they are 'seen to be demonstrating concern by doing something', when in fact what they are doing is purely a public relations exercise.
It is noteworthy within this context that the forestry industry targets locations for clearfelling which are known habitats of rare and threatened species, well demonstrated by the determination to log the Wielangta native forest, and even having legislation changed in relation to the protection of wildlife so that the logging could not be challenged under the law.
Anyone who has ever been involved in any way in questioning the Tasmanian forestry industry's practices and lack of accountability knows full well the exhausting and negative impact on their lives. The Gunns 20 epitomise that, as do some remarkable whistle blowers over a long period of time and a whole host of opponents of Gunns' pulp mill.
The Tasmanian forestry industry is beyond any accountability for anything it does, from wrecking whole ecosystems, destroying water catchments and the very land itself. We have no idea how many interdependent and diverse forms of life – plant, animal, insect – have been driven to extinction by the current iteration of the Tasmanian forestry industry's clearfelling and sterilisation burn carnage.
The cost of the social, economic and environmental vandalism of MIS forestry, large-scale monocultural pulpwood plantations and clearfelling practices has been borne by everyone not connected to the forestry industry, and by the very foundations of nature itself, wrecked beyond repair, transformed into waste, the lungs which convert carbon dioxide into clean air torn to shreds for nothing except the wealth and self-serving of a few and the self-serving political power of a few.
The 'Super Saturday' by-elections stunningly reminded us that Braddon, a location in Tasmania where the forestry industry has had a huge impact, is one of the two or three most seriously disadvantaged electorates in Australia in terms of household income and educational qualifications.
Look at other places in Tasmania where the forestry industry has a large impact on the landscape and the poverty is repeated. Just as the current forestry industry is a wrecking ball across water and land resources and everything else it touches, so too is it accompanied with human poverty and deprivation, people paying all the costs, while the profits disappear elsewhere, and all is diminished.
W.H. Auden wrote aptly and presciently about Tasmania, and places similar, like Indonesia and Borneo, where ecosystems which produce clean air are being replaced by oil palm plantations, when he said that 'A culture is no better than its woods' …
'A well-kempt forest begs Our Lady's grace;
Someone is not disgusted, or at least
Is laying bets upon the human race
Retaining enough decency to last;
The trees encountered on a country stroll
Reveal a lot about a country's soul.
A small grove massacred to the last ash,
An oak with heart-rot, give away the show:
This great society is going to smash;
They cannot fool us with how fast they go,
How much they cost each other and the gods.
A culture is no better than its woods.'
Tasmanian Devils lived for thousands of years in a clean environment. For some reason which defies all sense Tasmanians see the disease afflicting them as some kind of siloed event. They've forgotten, or never knew, why miners took canaries with them …
EARLIER on Tasmanian Times …
• Tasmanian devil cancer: human intervention the likely cause … ? Download the paper HERE …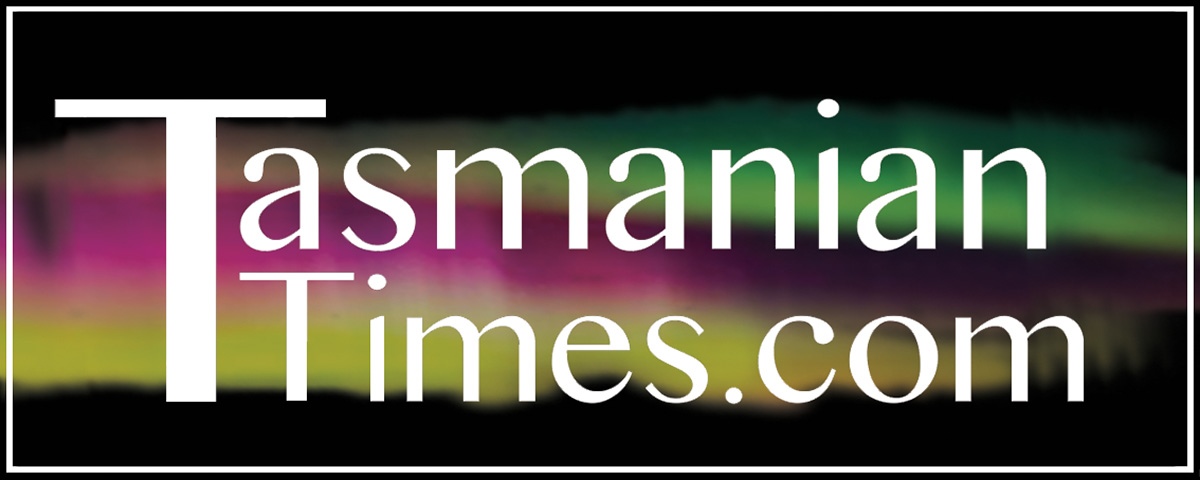 Author Credits: [show_post_categories parent="no" parentcategory="writers" show = "category" hyperlink="yes"]