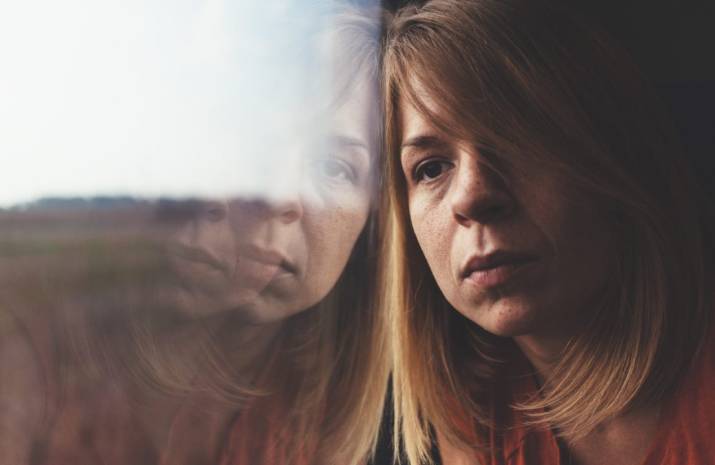 Like so many of our other Airbnb guests, Sarah and Kevin look like just other middle-aged couple having a break. I imagined they'd settle in, be beguiled by the stunning scenery and then be on their way again.
On a break from Sydney, they are looking forward to a quiet night in our bush cabin and, weather-permitting, some bushwalking. Just after sunset, I notice a plume of smoke rising from the cabin's chimney. The kookaburras are announcing their presence somewhere nearby among the gum trees. But as we are thinking about what to do for dinner, there's the sound of screaming and our spooked dogs are growling. Sarah suddenly appears on our deck, pounding on the sliding door. Our teenage daughter is fastest to react, and with a few swift strides, she has unlocked the door. Sarah, bleeding from her nose and clutching her knee, crumples into a foetal position on the tiled floor.
In between her sobs, Sarah says Kevin has kicked and punched her and tried to throttle her. But he'd changed his mind and he has now taken off with her mobile phone, her handbag and the hire car keys. Now she simply wants to go. But she knows, and we know she can't get far without her phone or credit cards.
Nervous now, I head out to the cabin. To be honest, I'm hoping Kevin has shot through. I have no idea how he will react. Confronting a stranger about his bad behaviour is loaded. But if at least I can retrieve Sarah's mobile and handbag.
To my surprise, Kevin is sitting calmly by the log fire in the cabin clutching a glass of red and one of my Eric Clapton CDs is playing on the stereo. He barely shrugs when I ask him what's happened. I notice a small cut, more like a scratch on his forehead but otherwise he seems unscathed. Has he really just tried to strangle the woman who is sitting at our kitchen table? "Oh, Sarah likes to play the victim," he says, nonchalantly. "Yeah, she's pretty good at that. Real good at that, is our Sarah. Did she tell you what she said about my daughter? I'll bet she didn't." He sounds tipsy but he's not hammered and he's certainly not slurring his words or showing any signs of belligerence. His apparent insouciance is positively unnerving.
"Well, I'm going to call the cops," I tell him. "This behaviour isn't on mate. We have a very scared teenage daughter in there", I add, almost needlessly.
"Of course, I know, mate," he says, affecting some connivance. "Do what you need to do." And then he simply sits back and shrugs and he takes another swig of wine. Clapton is singing about his companion looking wonderful tonight.
Back inside, still tearful and fearful, Sarah says her left leg is numb and her knee is swollen. She doesn't think she can walk. My wife has placed a glass of water in front of her. "We've had police reports before," she says, shaking her head. "I don't care if you call them. He'd promised he'd be on his best behaviour on this trip. That's the only reason I came. All day, he's been having a go at me."
I go upstairs and dial 000. As I'm giving the details of our location, my words tumble out and I realise I'm rattled. When I hang up, and go back downstairs, the atmosphere is subdued, almost eerily quiet. Our daughter has retreated to her bedroom.
After what seems like an eternity, four male cops arrive. They are calm and measured in their approach. One of them even takes the time to close the gate after their vehicles are parked in our front yard. With their guns, protective eyewear, body cameras, stainless steel torches and reflective vests they look well equipped to deal with almost any situation.
Inside, one of the cops shines his torch on Sarah's neck to check for bruising and presumably to verify her allegation of the attempted strangulation. Sarah is adamant she doesn't want Kevin charged. The cops don't seem surprised. The previous family violence order Sarah has taken out against Kevin has expired. Two of the cops go out to the cabin to speak to Kevin. And when they come back, all four cops have a huddled conversation over near our TV.
It's decided that Kevin will take his stuff and spend the remainder of the night at an acquaintance's place in a nearby town. An ambulance will be summoned and the ambo will coax Sarah to go to the nearest hospital to have her knee x-rayed and to get medical attention for her abrasions.
My wife will find a text from Sarah sent during the night, saying she needs knee surgery. She's now thinking she will have Kevin charged. I'm sure she knows that one in three women, from the age of fifteen will suffer physical violence during their lifetime. And that on average, one woman every week is murdered by their partner or ex-partner in Australia. Sarah will eventually recover from her physical injuries. But any improvement in her "relationship" with Kevin offers little cause for optimism.
When we are cleaning the cabin the following morning, I inexplicably remark to my wife that the domestic violence we witnessed now almost seems like an aberration. "An aberration?" she says, shaking her head. "I don't think so. Have a look at this," she says, holding up a blood-stained pillow-case. Mortified, I take the pillow-case from her and drop it into the laundry basket.
*Philip Lynch 'more or less grew up in rural Ireland. And. after too many years in Melbourne, I finally finally made it to Tasmania five years ago'. Philip works as a nurse. The Irish Times has published some of his emigration pieces.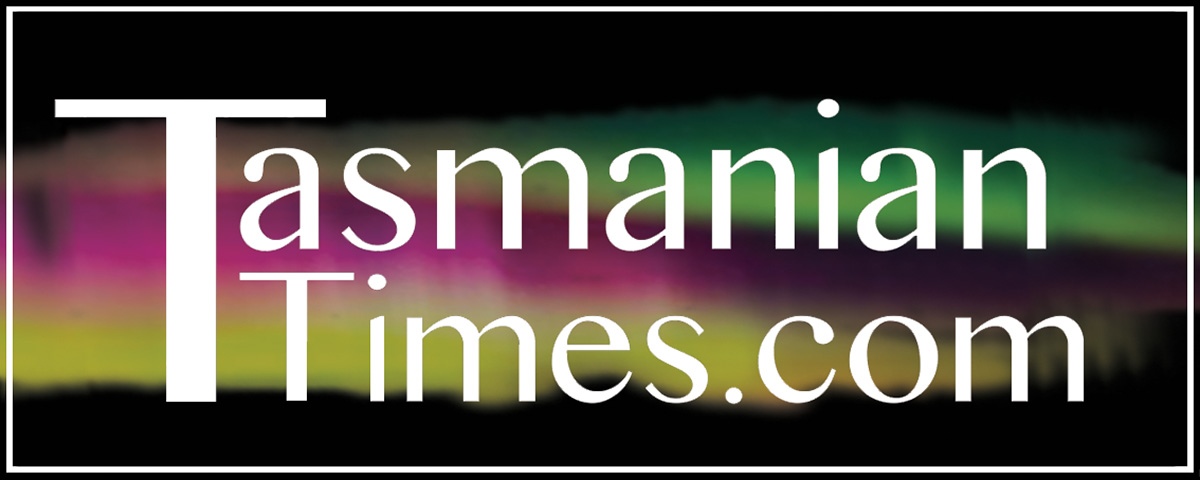 Author Credits: [show_post_categories parent="no" parentcategory="writers" show = "category" hyperlink="yes"]