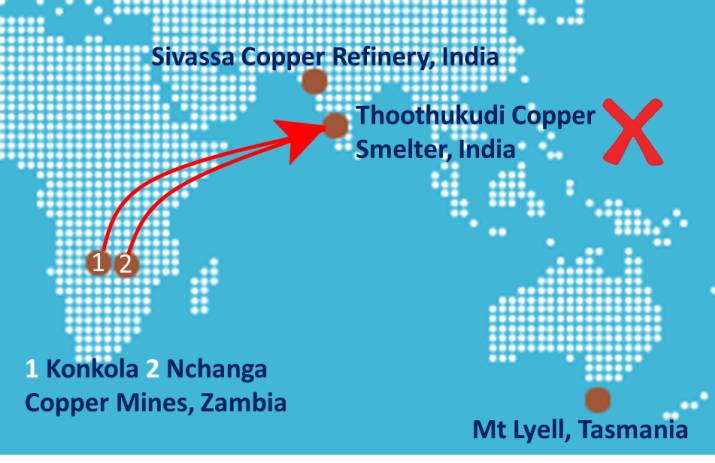 The future of Vedanta's Mt Lyell mine operations has received another massive setback by the recent closure of Vedanta's Sterlite Copper Smelter in Thoothukudi, Tamil Nadu in India.
The smelter's closure comes in the wake of 100 days of demonstrations which ended with 13 people being killed in police shootings.
Toxic emissions from the smelter have polluted water sources and also caused illness and cancer amongst local residents. Vedanta Resources, a British-Indian company, has become the 'most hated mining company in the world'. Chairman of Vedanta Resources Anil Agarwal and his family owns 62.9% shares of the company.
Vedanta is one of several companies commonly dubbed 'the mining mafia'
http://www.minesandcommunities.org/article.php?a=11110&l=1.Arundhati
Questions persist over Corporate governance in Vedanta.
Vedanta is ramping up its propaganda machine to promote its image as saviours of the environment, messiahs to help local community and the most vocal defenders of human rights.
Yet the people have not been taken in by their disinformation campaigns. They deserve 100s of Oscars for their acting performance. In fact, wherever they go, in whichever country they operate, "loot the country, ignore human rights and irreversibly destroy the environment" are the motto and 'mantra' of Vedanta Resources. They are luminaries of corrupt practices between government and the corporate sector.
Vedanta's Copper Operations
Vedanta mines copper ore mainly from Zambia and the copper concentrates are shipped to Thoothukudi a harbour town in the southernmost state of Tamil Nadu, India. Copper anodes are refined in its Sivassa Copper Refinery in the state of Maharashtra in India.
Since the deaths of three miners at Mt Lyell and closure of the mine in 2014, Vedanta sources all its copper concentrates from Zambia, smelts at Thoothukudi smelter and produces 400,000 tonnes of copper anode every year. Vedanta has plans to double its production in Thoothukudi to 800,000 tonnes.
Pollutants from such a massive production of copper anodes in Thoothukudi caused innumerable copper and sulphur dioxide related diseases and many tens of thousands of people are affected.
Unconfirmed reports suggest that from 1997 to date at least 17 people have died from workplace related accidents at the Thoothukudi Smelter operation. Vedanta claims that they are a low-cost producer of copper anodes, but no account is taken for the high and long-term costs for families and communities resulting from the loss of human lives.
On a number of occasions this smelter was closed down by the Courts, but subsequently reopened with many questions being asked by communities about the failure of government regulators. After the deaths of 13 people shot by police the State Government ordered the closure of the Smelter and have sealed off the premises.
Previously, the State Industries Promotion Corporation of Tamil Nadu Limited allotted 342.2 acres of land in Thoothukudi for the expansion of the Sterlite smelter plant to produce another 400,000 tonnes copper anode. Thus, Vedanta was aiming for a total production of 800,000 tonnes of copper anode from Thoothukudi.
Although legal challenges are on the cards for Vedanta, the looming Federal election within 12 months and declining popularity of the ruling right wing BJP party are not at all favourable for Vedanta to reopen the smelter any time soon.
Vedanta polluted the Kafue River in Zambia
The Kafue River at about 1600 km is the longest river in Zambia. More than 50% of Zambia's population live in the Kafue River Basin and its water is used for irrigation and for the production of hydroelectric power.
The Mushishima stream is a tributary of the Kafue River. The contaminated overflow from the tailings of retention pond and pollution control dam of Konkola Copper Mine's (KCM) Nchanga mine, loaded with heavy metals is flowing into the Mushishima and contaminating the Kafue River.
Water Witness International
'Action for Water and Water Witness International' obtained water quality data for 2010 to 2015 period from Mulonga Water and Sewerage Company and to find out the source of contamination in the Kafue River Basin.
Water Witness International's report states that in the Zambian Auditor General's report for 2014, it was found that Vedanta's KCM operations in Chingola had been releasing waste water and effluent into the environment. The report found that the effluent regularly exceeds the pollution control standards in terms of levels of total suspended solids, total dissolved solids, sulphates, copper, cobalt, manganese and iron. The report presented a number of charts.

Turbidity (muddy) of bore well water drilled by Vedanta in Zambia. Photo Foil Vedanta
Drinking water in Chingola (Zambia) is treated by the Mulonga Water and Sewerage Company (MWSC). However, the raw water supply for the treatment plant comes from a reservoir which is operated by KCM, Vedanta. The reservoir is filled with water pumped from the open pit mine and from the Kafue River.
On 28 July 2010, the United Nations General Assembly recognised that 'clean drinking water and sanitation are essential to the realisation of all human rights'.
http://www.un.org/waterforlifedecade/human_right_to_water.shtml
The shocking truth that Vedanta does not treat the effluent before it is pumped into the reservoir used for drinking water, is an issue that the UN and international human rights groups should bring greater pressure to bear on Vedanta to stop these atrocities.
Recent statements by Wayne Bould, Chief Executive of the Tasmanian Minerals and Energy Council, about Vedanta's environmental behaviour in Tasmania detracted from CMT breaches of OH&S that led to the tragic deaths of three miners at Mt Lyell. Deaths that could have been avoided had the company not been so bent on cost cutting.
Mr Bould's dubious statements about Vedanta expose his total lack of genuine concern for the thousands of victims of this rogue company " [Vedanta] played the game pretty straight and well since they've been here and issues overseas may or may not be reported correctly" and "I stand back from issues elsewhere in the world and deal with our own."
Surely Mr Bould is not questioning the accuracy of reports released by the UN and Amnesty International or the motivation behind UK Shadow Chancellor John McDonnell's recent call for Vedanta to be delisted off the London Stock Exchange?
https://www.bbc.com/news/business-44256552
Tasmanians can support the people in Zambia and India whose human rights and lives have been ignored by a major player in India's 'mining mafia'. Please write to your local Member of Parliament and ask them to raise questions in Parliament about the ethics of allowing Vedanta's continued operations in Tasmania.
*Anna Mahizhnan is a retired geoscientist with thirty nine years experience in exploration and mining geology and hydrogeology. Anna previously worked for 10 years with Tamil Nadu Public Works Department (Groundwater), Govt of Tamil Nadu, India. Anna is concerned about Vedanta's corporate conduct, environmental pollution and human rights abuses.
*Isla MacGregor has worked for numerous Tasmanian and international NGOs concerned with transparency in the public and private sectors, social justice and public and environmental health. Isla has a particular interest in the activities of mining corporations and hopes that the Greens and NGOs in Tasmania will develop a mining policy that is underpinned by sound ethical principles.
• Advocate: Mount Lyell restart doubts grow as Tamil Nadu orders Tuticorin smelter shutdown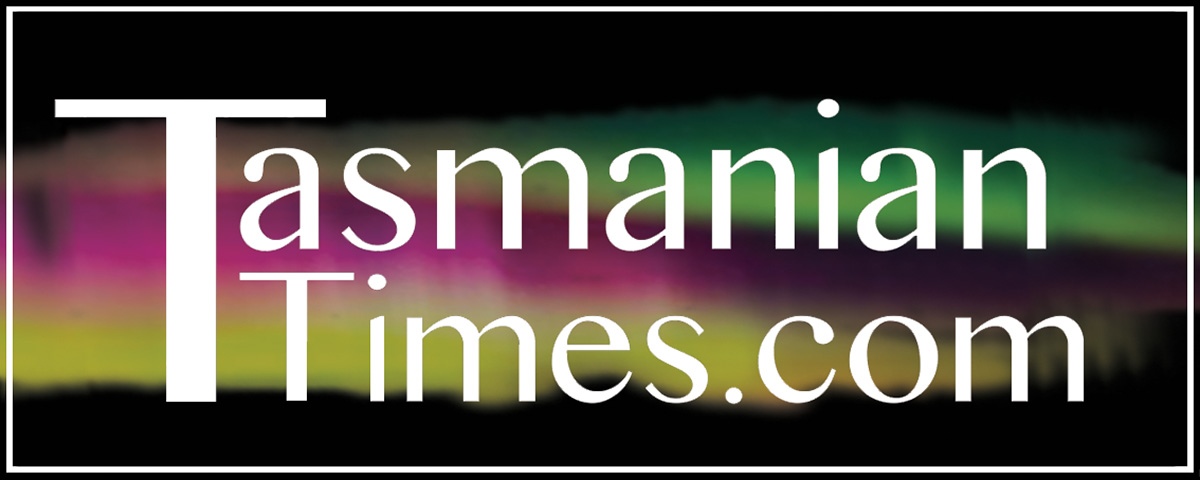 Author Credits: [show_post_categories parent="no" parentcategory="writers" show = "category" hyperlink="yes"]