First published May 3
In his election pamphlet Michael Ferguson made his usual claim for "Christian" values and moral "integrity" before the arresting claim that he was also a "scientist". Startling because he has neither conducted original research nor published in any peer-reviewed journal. And more startling because he is an avowed Creationist.
In fact he was previously a rather pedestrian and unoriginal science teacher. His exaggeration can be dismissed as a bit of political fudging, a minor political porky, but Michael Ferguson has a curious habit in this area. In 2006 Mr Ferguson claimed on both the Tasmanian Liberal website and his own that he was "awarded the Order of the British Empire … for community service".
The OBE, a prestigious British award, is a considerable claim. The truth was he was given an award for "community service" in 2001 by chums in the Order of the British Empire Association, a local imperial anachronism, not remotely the same as an actual OBE.
So was this a naïve error or simply a piece of fudging and minor aggrandisement? Like the claim of being a "scientist" it implies substance that is illusory yet it grants rare insight into the character of the person – a sad glimpse into personal inadequacy and self-delusion.
This becomes particularly pertinent when someone claims the high moral ground of truth and Christian integrity, of course. Most politicians of sincere Christian persuasion rarely headline their faith. Declaring faith as a political qualification is a bit like a Boy Scout badge for bugling – it trumpets something but no-one's quite sure what. After all the Bible states, by their fruits shall you know them, so such posturing is a parody of faith.
Again the relevance only becomes apparent in an electoral context. During the last State election, Michael Ferguson hung banners prominently with those of the gambling lobby on pub sites. It is bizarre that someone of Christian persuasion would align so deliberately with rapacious exploitation of the most vulnerable in our society for simple political gain. After all it was Jesus who drove out the spivs and moneymen from the temple.
But like Patricia Highsmith's, Tom Ripley in the 1956 "Talented Mr Ripley", Michael Ferguson has a "talent" for chameleon transformation, an ability to elide, alter and align, that deflects attention from fundamental inner failing. Why else would someone so consistently engage in such petty inflation and needless exaggeration?
It is in his Health portfolio that Michael Ferguson has displayed spectacular inability. On taking office in 2013 he made a fanfare of sweeping changes to centralise hospital administration in Launceston. Four years later, just before the State election, he announced he would dismantle the whole edifice. It was a spectacular admission of failure.
It has been a tale of administrative tension centring on ministerial interference, a story of staff deserting the system, of indecision leading to alarming criticism by specialist colleges. In the Royal Hobart, the College of Psychiatrists have harshly criticised psychiatric arrangements in the refurbished hospital, a message telegraphed around the fraternity to the detriment of Tasmania.
In Launceston provision of emergency training accreditation has, alarmingly, been seriously threatened, again following staff resignations. A vital, core hospital function, this is no idle issue and again it places the reputation of the hospital in doubt with the wider medical fraternity.
Contradictions by Michael Ferguson following public statements by senior staff has left the situation muddied in the public mind. An unease prevails and concerned medical staff are privately seething. And all the while Michael Ferguson drags his Neanderthal knuckles in a fugue of indecision and denial. He is no longer a Creationist myth.
It is no exaggeration to describe hospital health in Tasmania as in crisis. On taking office the Hodgman government savaged hospital funding, as did the Abbott government, only to announce major restored funding in the recent election. This form of political fiscal pantomime plays havoc with long term planning and staffing and telegraphs uncertainty around the professions. And the community.
In the mean time the "talented" Mr Ferguson, inflated by his own self-estimation and subverted by ineptitude, blithely blunders on turning health into prospective and continuing dysfunction. Such failed ministerial leadership and direction undermines functional policy and will inevitably seriously damage the government's public performance.
*Dr Michael Powell is Adjunct Researcher, Humanities, University of Tasmania. He is Co-joint Senior Lecturer, Humanities, University of Newcastle
• Examiner: Housing Minister says colleagues will not benefit from new housing scheme New Housing Minister Roger Jaensch says the Deputy Premier and Health Minister, who both own Airbnb properties, will not benefit from a $13,000 scheme for landlords to encourage them to rent their properties to low income earners. In Parliament on Wednesday Mr Jaensch was questioned by Labor leader Rebecca White as to whether Mr Rockliff and Mr Ferguson would be eligible for the scheme, and whether they had declared a conflict of interest when it was being discussed …
• Examiner: OPINION: Déjà vu, as female MPs forge a new path forward
• ABC: Liberal backbencher Julia Banks challenged to live on Youth Allowance payments after 'insulting' comments Could you live on $40 a day? Liberal backbencher Julia Banks says she could, and now she is being challenged to do exactly that by someone doing it for real …
• Andrew Wilkie: The Proof's in … Tasmanian government incapable of safeguarding animal welfare The Independent Member for Denison, Andrew Wilkie, will discuss the Tasmanian Government's pattern of incompetence or disregard when it comes to animal welfare, as evidenced by there now being at least four unresolved instances of animal cruelty …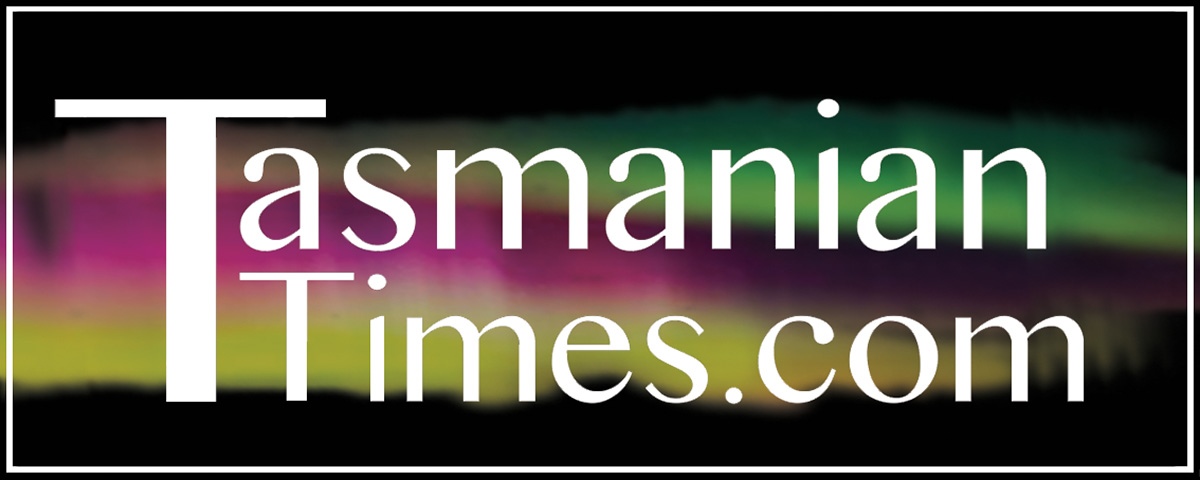 Author Credits: [show_post_categories parent="no" parentcategory="writers" show = "category" hyperlink="yes"]