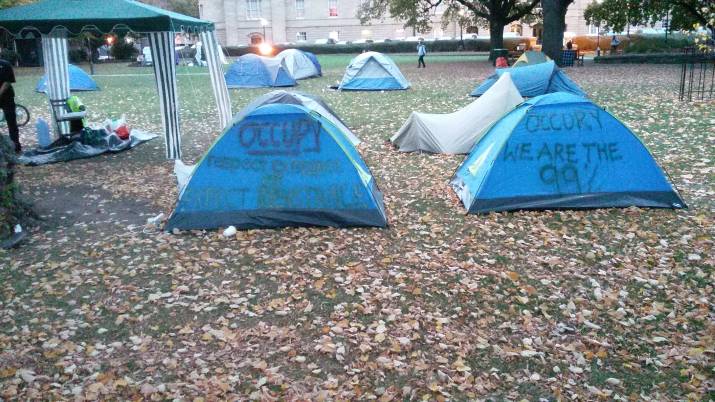 *Pics: Carol Rea's pics of the homeless on Parliament House lawns …
First published May 4
Homeless. Words have images attached to them. This image for many Tasmanian's is probably that of an individual – someone a bit dishevelled, perhaps a bit grimy, needing a meal, in the vernacular 'down on their luck', usually someone you walk past a bit faster when you are on holiday on the mainland. Homeless people are experienced when you see 'them' sitting on the pavement in Melbourne or Sydney with a cup in front of them asking for small change, or in the most 'in your face' situation setting up a camp bed on George St on your way to the Opera House (how dare they). Whatever, it seems like a big city issue.
How wrong that image is. Today's homeless are among us. But they are often invisible. They aren't sitting on the pavement. They are occupying a friend's spare room or taking up the offer of family, moving on after a few days or weeks, sleeping on couches, sleeping in sheds and caravans in backyards.
How do we count these invisible people?
The government has no accurate figures. And there lies the awful reality. If we knew as a community how many people were homeless we could, perhaps, do something about it. But if the numbers aren't there how do we respond?
Who are just some of the invisible homeless? Parents with children relying on family and friends to 'put them up'. Parents who won't ask for assistance as they are worried they will lose custody or access to their children. Single people who are couch surfing and trying to find a share house while trying to study and or work. People who don't have a car who are limited to applying for rentals close to public transport.
People who haven't got a rental cv because they have never rented before. I'm sure you can add to the list.
It's difficult to understand that here in Tasmania people can't find a home to rent. That was never the way. Until recently.
What's changed?
Is it the advent of AirBnB? Why is there a lack of rentals in the inner city and commuter suburbs?
These questions need to be answered if only to help the organisations who help house people be informed.
But let's get a bit real now.
There are people camped on Parliament Lawns. Some are homeless. Some are supporters. There are no families camped there. Those people are still at the Hobart Showgrounds or spare rooms or tents in backyards or cars in dark streets. It's not a place for children. But it is safe. It is public and there are lights and security cameras There are public toilets and access to water. There is a communal kitchen area. There is public support. But it's public and it's embarrassing for our government.
The campers will be most likely be ordered to move on sometime on Friday morning. Before Salamanca Markets. It's not a good look for tourists to see a homeless camp. I feel sorry for the Police who will have to enforce it.
Some may choose to move and some may choose to be arrested.
If you are arrested and have no residential address then you can't get bail. That means those people who have no residential address who resist arrest will be held in remand. 'Held in remand' sounds almost gentle. Well it's not.
Why should homelessness mean you can end up in prison if you dare to protest about it!
*Carol Rea Why do I have any credibility to comment – why do any of us? I care about 'community' and how the future of that is intangible but crucial and special part of life in Tassie will look like for all of us. I worked in mental health in Tasmania for 20 years and understand how hard it is to be on the fringes. Homelessness in Tasmania. We can fix it.
Rhiannon Shine, ABC: Homeless campers evicted from Hobart Parliament House lawns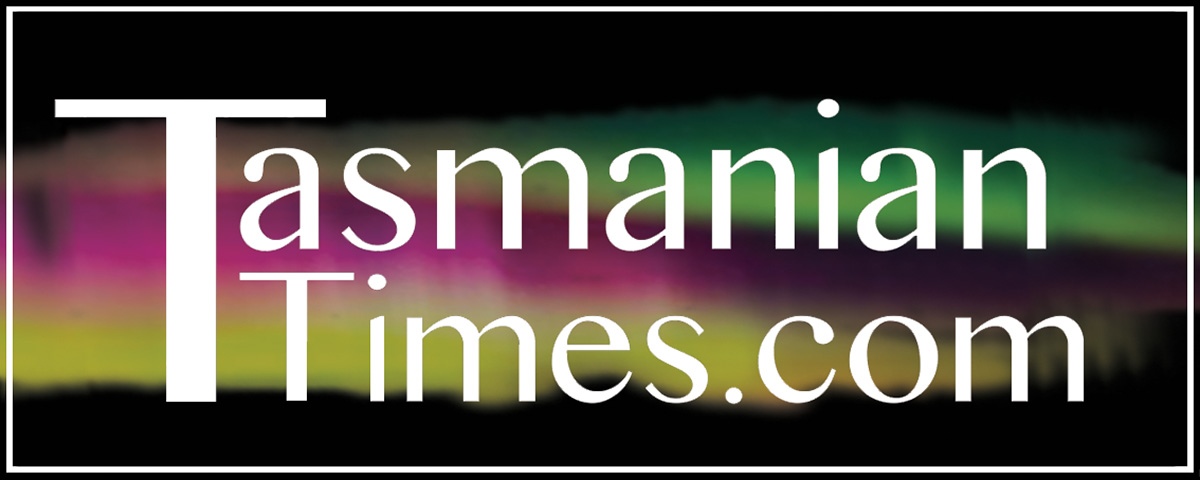 Author Credits: [show_post_categories parent="no" parentcategory="writers" show = "category" hyperlink="yes"]