First published May 8, 2017
I have just been reading Corporate Ties That Bind: An Examination of Corporate Manipulation and Vested Interest in Public Health (Edited by Martin J. Walker. Publisher Sky Horse Publishing, Delaware USA 2017).
This book answers many of my questions about doctors' reluctance to give me answers when I researched my book Tomorrow's Children about the cluster of cancers and auto-immune diseases I had found around the old Howrah Tip at Wentworth Park. Dr Roscoe Taylor and his colleagues put this cluster down to "chance". It also helps me understand better why we now face an epidemic of cancers and auto-immune problems.
"Corporate Ties That Bind" chronicles the fall from grace of the highly esteemed scientist Sir Richard Doll who pioneered the link between lung cancer and smoking in the 1950s. When he died in 2005 he was hailed as "the greatest epidemiologist of our time". But a year after his death The Guardian revealed that for more than twenty years he had been a consultant for several major pharmaceutical companies including Monsanto and Dow Chemicals as well as receiving substantial fees from the Manufacturers Association and Imperial Chemical Industries.
A letter from a 1986 showed he was receiving from Monsanto $1000 per day which was to rise to $1500 a year later. For the sake of a luxurious lifestyle and massive research funds he had abandoned his integrity, his independence, and his concern for people's health. He is known to have taken part in a review of Monsanto's Agent Orange which cleared dioxin as "only weakly and inconsistently carcinogenic".
Dr Doll's behaviour when he was secretly hired by Monsanto was not in the interest of protecting public health but to protect industry profits. Doll's supporters claim that the sources of his funding were "widely known". But it is doubtful if the victims of chemical and industrial pollution were aware that all his research was tainted.
And I wonder if doctors such as Dr Roscoe Taylor knew that none of this research into toxic and carcinogenic waste going into landfill areas like Wentworth Park should be accepted or used to brush off concerns of ordinary people. There is an irony that millions of lives were saved by Doll's work on smoking related cancers and millions of lives lost from cancers caused by the pollutants of big chemical companies.
"Corporate Ties That Bind" .. Lennart Hartnell The use of 2,4,5,-T was banned in the United States in the early 1980s, after legal negotiations. Dow Chemical Company defended the product as a representative for industry.(48) Our studies at that time were part of the underlying documents considered in reaching the verdict. At that time, I had my first personal experience that university scientists could be hired by industry to present misleading evidence from published studies to support the industry view that products were not harmful.(49)
48. Ref. USA Before the EPA In the matter of the hearing of 2,4,5,-T and Silvex. The Dow Chemical Company ,et al. Docket N0. 415, et al. 1980.
49. Ref. P.Cole direct testimony before the EPA of the USA, Washington,DC,1980 Exhibit 860, pp.2-24.
Now I understand why health authorities, councils, environmental regulators and government departments did not want to listen to my concerns. I had chronicled more than 50 cancers in the few streets round Wentworth Park occurring in young families encouraged to move there when the tip closed, yet I was continually fobbed off. I felt I had no choice but to write and publish my small book, Tomorrow's Children.
Undoubtedly there are other 'Doctor Dolls' still doing the bidding of the big chemical companies to tell us we are not at risk. And governments and municipal authorities with their lack of transparency, their weak legislation on environmental protection, their unwillingness to do or say anything which might undermine 'development' or lead to compensation entitlements are still in thrall to untrustworthy scientists and tainted scientists.
Attachment: letter to our Minister for Health.

Minister for Health
Michael Ferguson MP 22 May 2015
Level 4
111 Macquarie Street
HOBART

Mr Ferguson

In response to your letter of 17April 2005 I can only express my utter contempt at the despicable litany of lies perpetrated by the Health Department and state and local governments in regard to the cancers occurring at Wentworth Park. I have met with only deception and denial in my sixteen years attempting to get the health authorities to address the cause of this community's ill health and especially so when a toxic hazard was in close vicinity.

If, as is always stated by health authorities cancers affect 1 in 3 people over their lifetimes, surely every avenue to its cause should be looked into, especially where a high incidence of cancer and autoimmune diseases is exposed occurring in a small area such as it did at Wentworth Park.

As I lived at Wentworth Park from 1965 to year 2000 it became obvious to me that people who developed cancers and immune illnesses had lived there for approximately ten years after it had been opened up for housing. Later arrivals did not get these illnesses. Many of the people who had lived in the Wentworth Park area in the initial ten year period had since moved away and were diagnosed elsewhere. It only took personal recollection of families and research into the electoral rolls of the approximate ten year period 1970-1980 to find who was living in the area at that time and to find what happened to some of those families. This research was not complete as no help was given by the state or local government and we, a highly respected Hobart researcher and myself, were unable to access Cancer Registry records. Even so an extraordinarily high number of cancers, tumours, and auto immune diseases were found among the small population.

These cancers were consistent with cancers appearing around landfills worldwide.

Instead of acknowledgement of, and research into these illnesses when they started appearing constant denial, obfuscation and consistent lies were given in an attempt to cover the mistakes caused by cost cutting measures in place when the landfill was allowed to operate in this urban area.

As you are well aware the mapping used for the soil investigation conducted by URS, Melbourne Consultants was missing the critical area where the contaminants from the tips and the leachate would have ended up. Soil testing was done in places where there was the least likelihood of finding toxins and the Clarence Council had failed to advise the consultants where the used oils repositories were in the area.

My phone line was under surveillance during the investigation. Mrs Jackson was the Attorney General and Health minister at this time. The burden of proof was left to a small number of independent local people to have to research and document their findings. This documentation was passed onto the Health Department.

My son died from a failed bone marrow transplant to treat his leukaemia during the time of the URS investigation. I had asked to see my son's medical records after his death but was consistently told they had been shredded. Years later I was notified they were available. I had not wanted to see his records after they had been sanitised.

My grandson died in March this year at the age of 21 years. He was diagnosed in 1998 with brain tumour craniopharyngioma when living at Mt. Nelson. His mother had lived at Wentworth Park for 20 odd years, including the critical 10 year period when the area had been opened up for housing. It was also in1998 that, in much secrecy, Clarence Council started digging up the relatively new footpaths and roadway in Bembil Street. Answers given by the Clarence Council for theses procedures were stated by the Council to be for footpath reconstruction, kerbing and guttering. They also stated that all relevant documents regarding the reconstruction of footpaths and roads had been shredded.

My family have seen the suffering and despair with my son and grandson during their illnesses. We have seen great courage too, even though both these young people were aware the only concern and responsibility shown by the government was the covering up the cause of their illness. And I have also seen the resilience and long suffering of many close neighbours in how they also dealt with their impending deaths.

I have seen no courage, good conscious, responsibility, care or justice shown by all of those whom I have endeavoured to seek help from – " before my time", "following international protocol" and "accepted expert practice" are among the brutal excuses health, local and state authorities are so keen on alluding to. This was a local issue which should have been dealt with at the time when it was obvious the landfill was causing serious health problems.

What faith can people have where there is no honesty or decency in those who are given the power when elected to govern, use that power for manipulative and corrupt purposes.

Poppy Lopatniuk
Lindisfarne

Cc Premier Will Hodgman
Director Menzies Institute for Medical Research Professor Tom Marwick
Clarence Council Mayor Doug Chipman
Greens Member for Franklin Nick McKim
And others
*Poppy Lopatniuk was Born at Burnie and now going on 91 years and still upstanding. Believes in common sense, standing on your own feet and pulling your socks up when the going gets tough, admittedly a hard tack these days. Has a large garden; had a whopping success with growing tomatoes this year. My first job was with The Examiner in Launceston and I have lived to see the sad demise of journalism over the years. My second job was with a bacon factory where I didn't last long as the squealing of the pigs as the poor little brutes went down the chute to be killed was too much for me. I think I joined the army then.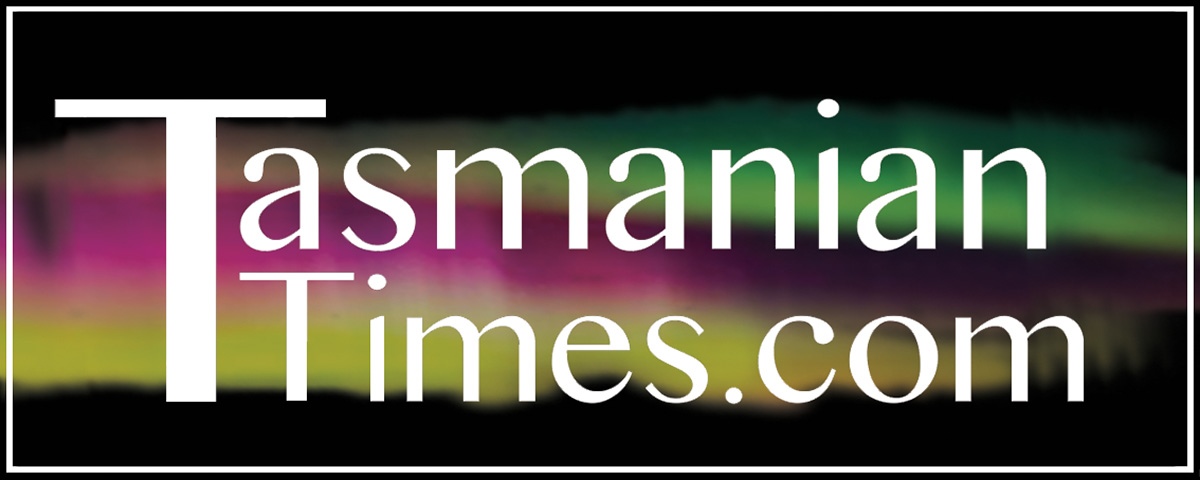 Author Credits: [show_post_categories parent="no" parentcategory="writers" show = "category" hyperlink="yes"]