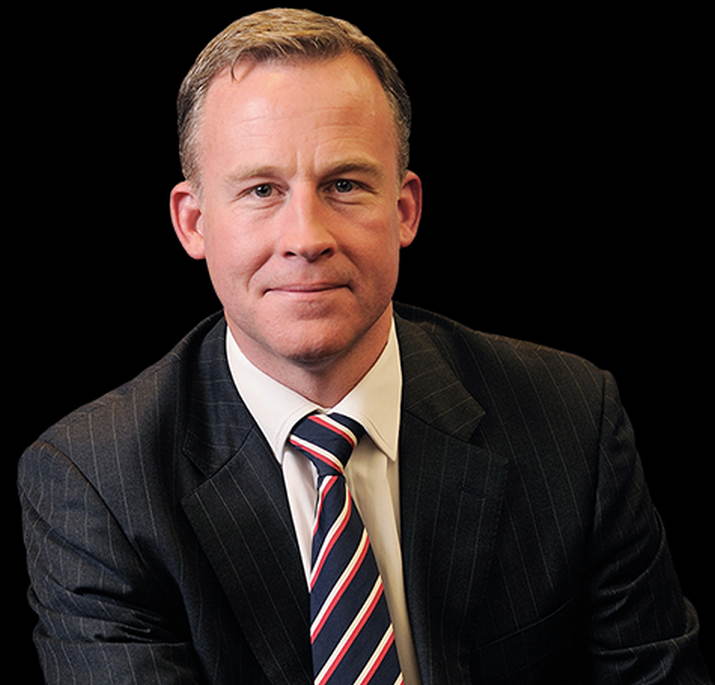 *Pic: The buck stops here … Premier Will Hodgman
Here is another shocking example of chopped funding by this state government.
The following email string to the Ombudsman's office (which has been condensed and altered slightly for clarity and to remove email addresses in the headings) is self-explanatory and a super loud cry for help.
Unfortunately, it seems we have a Treasurer that lacks knowledge in finances, couldn't give a damn about anybody else, or both.
Of course the budget would be in surplus when essential services are chopped. That is no claim to fame.
This is our money Peter Gutwein. He has been withholding and it has been his government that has been frustrating the release of information before it even gets to the Ombudsman's office for external review and a determination.
We have seen how starving so many departments disadvantages so many Tasmanians, so when is it going to change?
Sent: Friday, 23 February 2018 11:02 AM
To:… Mike (OHCC)
[Senior Investigation and Review Officer
Right to Information
Ombudsman Tasmania]

Good morning Mike,
Can you please give me a definite answer on each of my two RTI matters and when a decision is to be made?
Thank you.

From: … Mike (OHCC)
Sent: Monday, 5 March 2018 1:21 PM
To: 'Clive Stott'

Hi Clive,
Sorry for the delay, I'm now back at work. Unfortunately, no, I cannot give you a definitive answer. There are too many other factors that are unknown that stop me from being able to do so I'm afraid. The best I can do is give you rough estimates as I have been doing. I can offer that the average number of days a case appears to remain open at the moment is about 390 days. Both your cases are at 382 and 149 days respectively. I would expect movement on the one with Hydro (382 days) in the very near future.
Sorry I can't be of more help.

From: Mike (OHCC)
Sent: Monday, 5 March 2018 1:24 PM
To: Clive Stott

Hi Clive,
I just double checked the 149 days matter and that is currently before the Ombudsman waiting for sign off.

From: Clive Stott
Sent: Tuesday, 6 March 2018 1:35 AM
To: Cain, Mike (OHCC)

Hi Mike,
Welcome back and thank you for your reply.
Seems like we are going for some sort of record.
Do these, "… too many other factors that are unknown…" fit in with the meaning of the RTI Act as you understand it?
I take it you are referring to my Hydro case. Can you advise what these unknown factors relate to please?
Thank you.

From: … Mike (OHCC)
Sent: Tuesday, 6 March 2018 8:10 AM
To: Clive Stott

Hi Clive,
Our time to process a review isn't strictly bound by the Act (as in there is no set number of business days), but the Act does provide the Ombudsman should conduct a review as soon as practicable. We certainly acknowledge the amount of time it is taking is too long. We are somewhat bound by funding I'm afraid – I am the only staff member in the RTI unit, which contributes to the longer processing time.

The unknown factors I'm referring to are not necessarily just with the information within your case, but other factors that might arise within our office. For example, if I get sick there is no other staff to carry on, if another case requests and is granted priority, or the complexity of information I have to deal with in a case before or even within yours, which can also cause delays.

If our office were resourced with an appropriate level of staff for RTI, many of these issues wouldn't be an issue, but unfortunately this is the reality we're working in at the moment. That obviously doesn't excuse it and I acknowledge the frustration is real for you.

All I can offer is that I will get to it, I just can't give you a fair and reasonable timeframe as to when.
Apologies,
Mike

From: Clive Stott
Sent: Tuesday, 6 March 2018 11:31 AM
To: '… Mike (OHCC)'

Dear Mike,
Sorry you are in an almost impossible position, maybe I can help.
Thanks again.

From: … Mike (OHCC)
Sent: Tuesday, 6 March 2018 11:32 AM
To: Clive Stott

Thanks Clive.
It's certainly not your fault or your problem, but unfortunately you're the one wearing the repercussions. I'll be in touch as it progresses.

*Clive Stott is a former city branch, vice-president of the Tasmanian Young Liberals. He doesn't like the amount of secrecy the current Liberals operate under.

Author Credits: [show_post_categories parent="no" parentcategory="writers" show = "category" hyperlink="yes"]