*Pic: Whistling Kite in flight …
There are a number of Rabbit Haemorrhagic Disease Virus (RHDV) strains released in Australia since 1995 by the Australian Pesticides and Veternary Medicine Authority (APVMA), the latest a Korean strain. There has been no community consultation or fauna surveys associated with the national rollout across some 600 sites. Raptors that become dependent on the Rabbits for food may have stopped breeding as a result of the Nationwide Rabbit population bombing and it may have effected the population dynamics of the Raptors.
This is the second Spring since the Calicivirus knocked our Rabbit population down that Buzzards like the occasional Kite, Falcon, Goshawk, and Sparrowhawk that used to visit have not been sighted despite the Rabbits slowly coming back.
We live in a semi deserted historical mining town on a swampy glacial moraine on the West Coast of Tasmania, a preferred hunting ground for Kites and other Buzzards. We are in the middle of three wilderness areas – the Tarkine wilderness, the Franklin wilderness, and Cradle Mountain National Park wilderness areas and used to see Raptors regularly before the devastating wildfires and Rabbit biocontrol about two years ago.
We also get Swift Parrots in the Spring who sometimes nest in the old buildings, as well as Yellow-tail Black Cockatoos. When the Raptors were on patrol the Crows would sometimes fight them that sit in the biggest Eucalyptus tree outside of the house. My background is in environmental engineering and conservation management and I enjoy bird watching. I occasionally observed Whistling Kite that like the swampy environment, two of us witnessed one once above us on the road yet the only other place in Tasmania is Port Sorrell sighting and no other official sightings on the West Coast.
The Kites were vagrant occasional visitors that could be considered critically endangered in Tasmania not like on the mainland Australia where such as on the Hawkesbury near Sydney or the wetlands near Alice Spring where they are more common. Other Raptor sightings included the Brown Falcon, Perigrine Falcon, and Collared Sparrohawk around Gormanston as well as the Little Falcon and Wedgetail Eagles that patrol the forested valley in Queenstown.
The old Wedgetail Eagle couple and youngster in the valley I have observed numerous times, including doing a death roll once after a storm and another time soaring stationary in the wind teaching the youngster how to soar. We also see the critically endangered White-bellied Sea Eagle in Strahan. The last sighting of a Raptor in Gormanston was a dead Collared Sparrowhawk over 6 months ago, even with the Rabbits slowly coming back, not I or others here have seen the other Raptors all through Spring and now Summer?
Possible limiting factors effecting Raptor population in Tasmania include:
• Reduced wetland and swamp land habitats for farming and such like;
• Vulnerable to bioaccumulation of heavy metals and persistent organic pollutants such PCBs and PFCs in the food chain given the Raptors are at the top of the trophic level and prey on weaker or sick animals. Raptors are vulnerable to bioaccumulation causing population decline is well documented in Europe and North America: https://www.ncbi.nlm.nih.gov/pmc/ar…
• Electrocution from transmission lines. Estimated 11 critically endangered Wedgetail Eagles were electrocuted in a year. The DPIPWE estimates just 100 breeding pairs remain: http://www.abc.net.au/news/2016-10-…
• Ongoing Roadkill, amount killed unknown.
• Effects of wildfire such as use of PFC's fire retardant and loss of Pademelons, Wallabies, and other foodstuff of Raptors.
• Wind farms, even the small wind farm on the NW of Tasmania claims 1-2 critically endangered Wedgetail Eagles per year; plans for more wind farms such as the Central Highlands where there are many birds that will be threatened;
• Ongoing use of 1080 poison on Wallabies and Pademelons for plantations and agriculture that may effect population dynamics of the Raptors;
• Shooting by farmers of not only Raptors but species that they depend on;
• Nationwide rollout of Rabbit biocontrol effecting population dynamics of Raptors as I have observed personally;
Australia has one of the highest rate of Mammal extinctions in the world since European settlement. The Cane Toad biocontrol was an ecological disaster yet the authorities roll out more biocontrol's without taking responsibility. The Nationwide roll out of RHDV biocontrol across some 600 sites impacts the ecology and can effect the population dynamics of not just Raptors but the Tasmanian Devils and potentially Quolls that which depend on the Rabbits that are naturalised in the environment in Tasmania.
The introduction of RHDV Calicivirus in 2015 after the Mxyomatosis may have had a severe impact on critically endangered and threatened Raptor populations and potentially stopped breeding due to the virus. The Australian Pesticides and Veterinary Medicine Authority (APVMA) are irresponsible releasing a new Korean strain RHDV biocontrol Nationwide in 2017 across 600 sites; there has been no community consultation or fauna surveys first to monitor the Raptors and other animal that depend on the Rabbits and Raptor species could well of become extinct from the Island.
A better approach to delivering biocontrol's that effect the ecology is:
1. Ask the residents, there was no community consultation
2. Fauna surveys before and after introduction of the virus
3. Alternatives to the proposal eg. Hunting Rabbits for meat. Please raise awareness of this issue and write to your elected representatives, threatened species officers, and the Australian Pesticides and Veternary Medicine Authority about the possible loss of Raptor species from the RHDV biocontrol. It is highly possible given Rabbits are naturalised into many environments that the Raptors who depended on the Rabbits could stop breeding such as between Queenbeyan and Canberra where there are a high population of Wedgetail Eagles due to the Rabbits. One has to question whether Rabbits are even invasive in Tasmania as they don't dig holes here and residents don't mind as they keep the grass down. Threatened Raptors are not all listed in the Threatened Species Protection Act 1995 ( https://www.legislation.tas.gov.au/view/html/inforce/current/act-1995-083 ) yet there are rare Whistling and Black Kite sightings in Tasmania, Peregrine Falcons, Brown Falcons, Grey Goshawks, Collared Sparrowhawks, and the migratory Swamp Harrier that could all be considered Threatened and Endangered in Tasmania along with the Wedgetail Eagles and White Bellied Sea Eagles that are listed.
The National role out of the Korean RHDV strain is consistent with the Department of Environment and Energy and Department of Agriculture 'Australian Pest Animal Strategy 2017 to 2027' of which there were some 50 submissions in the consultation for the draft: http://www.agriculture.gov.au/SiteC…. This is a national approach of pest management and there is no mention of community consultation and fauna surveys to safeguard against the effects on population dynamics of other native species as a result of the biocontrols.
Some websites pertaining to the release of RHDV on the Rabbit populations in Australia:
http://www.ava.com.au/rabbit-calici…
http://dpipwe.tas.gov.au/invasive-s… http://www.smh.com.au/environment/a… http://www.birdlife.org.au/document…
http://www.environment.gov.au/biodi…
State Contacts concerning the RHDV biocontrol at the Australian Veterinary Association: NSW Local Land Services 1300 795 299 Dept. of Primary Industries 02 6391 3834 Quentin Hart (DPI) quentin.hart@dpi.nsw.gov.au
Qld Dept. of Agriculture and Fisheries 13 25 23 Peter Elsworth Peter.Elsworth@daf.qld.gov.au
Vic Dept. of Economic Development, Jobs, Transport and Resources 136 186 John Matthews john.matthews@ecodev.vic.gov.au
SA Primary Industry and Regions South Australia Greg Mutze Greg.Mutze@sa.gov.au
Tas Dept. of Primary Industries, Parks, Water and Environment 1300 368 550 Michael Askey-Doran michael.askey-doran@dpipwe.tas.gov.au
WA Dept. of Agriculture and Food 1800 084 881 Susan Campbell susan.campbell@agric.wa.gov.au
NT Dept. of Primary Industry and Fisheries 1800 084 881 Peter Saville Peter.Saville@nt.gov.au
ACT Transport Canberra and City Services 13 22 81 Oliver Orgill oliver.orgill@act.gov.au Please sign this petition for the authority to conduct community consultation, fauna surveys, and alternatives to the proposal in future to reduce the effect on population dynamics on the species that depend on the rabbits. Please watch out for Raptors and report them to the Threatened Species Officer of your State.
https://www.change.org/p/australian…
*Michael Peter Galvin: Environmental Engineering, Science, Conservation Land and Water Management MSci(EM), BEng(Env), Cert3.CALM,Cert4.BusMan,Cert.ESD. Background experiences include sustainability and environmental professional roles in multinational corporations and government agencies totalling about eight professional experiences. In addition my bushland restoration and management experience with roles site supervising and team leading in bush restoration works including working endangered ecological communities that I have done over 3 years worth of experience in.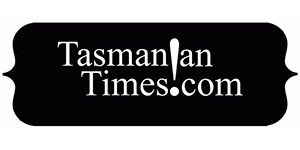 Author Credits: [show_post_categories parent="no" parentcategory="writers" show = "category" hyperlink="yes"]