A national and state overview. First in a three-part series
The debate over our poker machines in hotels and clubs in Tasmanian should be followed by another over secondary schooling but public education now has few champions in positions of power or influence and it won't happen.
Parents have understood since John Howard's private schools agenda and rhetoric of choice and aspiration in the late nineties that public schools will never be funded according to real need.
Between 1999 and 2005 the amount of funding going to private schools per student went up by $1584 compared with $261 per state school student. Failed attempts to wind back the damage created during the decade of Howard leadership in education by Mark Latham and Julia Gillard demonstrated that in Australia, unlike any other country in the world, Australians want their choice of school and system, and they want the costs heavily subsidised by taxpayers. The notion of 'for the public good' no longer exists.
Total government (state and federal) support for a child is currently $8737 for a student enrolled in an independent school, $10469 for a student in a Catholic school and $12428 for a student enrolled in a public school. Australia's level of taxpayer funded support for non government schools is unparalleled and we are paying the price as the vast bulk of disadvantaged students are concentrated in our public schools.
In 2000 Australia ranked fourth for reading, sixth for maths and eighth for science in PISA testing. In 2012 we ranked 13th, 19th and 16th in those respective categories and there was a dramatic widening of the gap between the best and worst performing students. The period marked the beginning of the state system being increasingly ghettoised and the federal education union began to refer to public education as the residualized system.
In 2010 Labor Education Minister Julia Gillard commissioned the Gonski inquiry which recommended dramatic changes and that funding must be apportioned on the basis of student need. As prime minister, Gillard unfortunately lacked conviction, and promised on day one that 'no school would be worse off'. It was clear then that nothing would change and it hasn't. With Gonski 2 the federal government has guaranteed Non-Government and Catholic schools funding of 80% of the schooling resource standard (SRS) but only 20% of the SRS to public schools. It lacks commitment to guarantee support for the system where more than 80% of disadvantaged students are educated. Victoria funds its public schools to just 66% of the SRS. For Tasmania it is 76% and only Western Australia and the ACT fund their schools to 80% of the SRS.
The research of Barbara Preston found that the proportion of low income students in Government schools across the country has gone from 1:1 to 2:1 over 25 years with the reverse taking place for non government schools. Tasmanian government schools educate more than 4.5 the number of low income students for every student from a high-income family, the highest of any state or territory. South Australia follows with three times the number.
Parents in Tasmania are now understandably choosing schools and particularly high schools on the basis of personal benefit and many children of our politicians, public school principals, teachers and even education union officials in Tasmania are currently enrolled in our independent schools.
In a communication to parents at Friends School in 2012 it was stated that 18% of the enrolled children's parents were teachers, and from their parent survey, less than 25% rated academic performance as a major reason for enrolling their children. 60% said they enrolled their children at Friends because of the values the school promotes. The values would not differ one jot from the parents who have children enrolled in any of our public schools but at fee paying schools children present with fewer social issues and learning problems.
With NAPLAN things are getting worse in our high schools. Nearly 25% of year 9 boys in Australia are not meeting the national minimum standard in writing. In Tasmania, 11% of Year 9 students fell short of meeting the minimum reading standard this year compared with 7% in 2008 and our boys in Year 7 have gone backwards.
Federal Education Minister Simon Birmingham said that the latest results should be a ''wake-up call'' for educators. What he should have said was that "it should be a wake-up call to politicians" as it their non-consultative, ill-conceived, populist, knee-jerk policies, particularly those announced at election time, that are thwarting improvement.
Extending all government high schools to year 7 to 12 by fiat is a case in point and another reason for parents to contemplate a move away from the public system. This policy will not address the serious problems we have in years 7 and 9 and it is in years 7 to 10 where neglect is visible and where our problems lie.
*Terry Polglase is former AEU state president (2012 to 2016) and Principal Bowen Road Primary (2002 to 2011) / Tasman District School (1996 to 2001)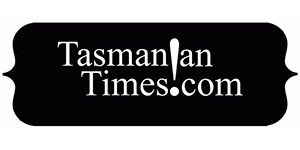 Author Credits: [show_post_categories parent="no" parentcategory="writers" show = "category" hyperlink="yes"]