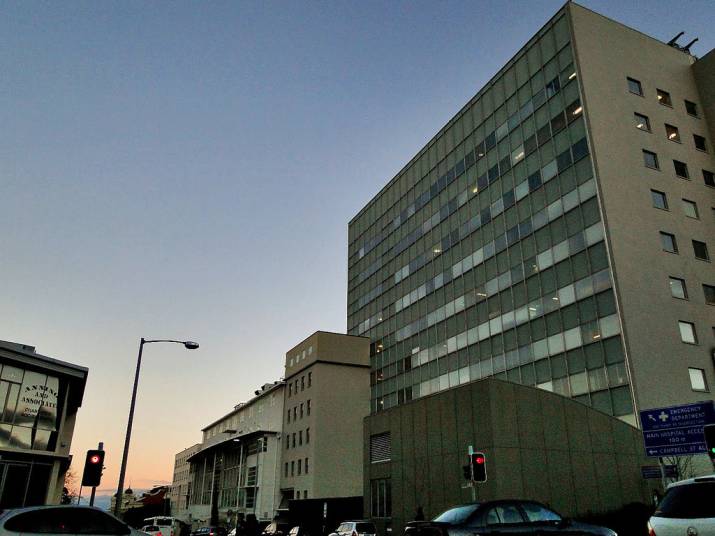 Speech on mental health services in Tasmania …
Deputy Speaker, as we gear up for the state election in a little over two weeks' time both Liberal and Labor are talking big about mental health. But in fact it's being overlooked once again. Yes, both the Liberal Government and the Labor Opposition have promised they'll boost mental health funding and open more beds. But while these are steps in the right direction, they simply don't go far enough because it's an undeniable fact that mental health services in Tasmania are in crisis and the Royal Hobart Hospital is bearing the brunt. Deputy Speaker, dramatic intervention is needed, and it's needed now.
Let's look at the big picture. The Royal Hobart Hospital has had a chronic shortage of mental health beds for years and, to add insult to injury, they've recently lost another 10 acute mental health beds. Tragically this lack of beds was highlighted in a suicide examined recently by the Tasmanian Coroners Court. The Royal Australian and New Zealand College of Psychiatry has also withdrawn its accreditation status from the Royal Hobart Hospital which risks the Hospital's ability to maintain staff and care for patients.
Indeed psychiatric staff have described the situation at the Royal as 'unbearable' and warned of adverse outcomes for patients if the State Government continues to ignore their warnings. Why just last week psychiatrist and Australian Medical Association spokesman Dr Richard Benjamin said that staff at the Royal were struggling due to the lack of beds and that morale at the Hospital is the lowest in 23 years. Deputy Speaker surely these are the people we should be listening to, the experts and professionals who are at the coalface every day and who see firsthand the impact that bed shortages have on patients.
Deputy Speaker the State Government would have us believe that we just need to wait for the new mental health facility in the new K-Block at the Royal, and all will be okay. But that's just not true because not only is action needed now and not in a couple of years, but psychiatrists in Tasmania are already warning that the new facility will be overcrowded and lacking open space. They've rejected a proposed temporary short-stay mental health observation unit for the same reasons.
Deputy Speaker we only need to look at the constant media reporting to see the scale of the problem, for instance the reports of people with mental health issues stranded for days in the Royal Hobart Hospital Emergency Department. Why just last week, leaked figures revealed that the number of patients spending more than 24 hours in the Emergency Department has more than doubled in just a year, from 437 in 2016, to 1,014 in 2017.
Deputy Speaker that's between two and three patients, every day, waiting more than 24 hours in the ED and many of them we know to be mental health related. No wonder the Mental Health Council of Tasmania have spoken of an unprecedented increase in the last year of mental health related Emergency Department presentations.
Deputy Speaker it's important to consider Tasmania in context here, because it's a fact that Tasmania does have unique challenges when it comes to mental health care. For example Tasmania has the second highest suicide rate in Australia, second only to the Northern Territory. Indeed the 17 deaths per 100,000 people in Tasmania is staggeringly higher than the national average of 11.7 people. Moreover we have the highest rates of people with long-term mental health and behavioural conditions, with 20.8 per cent compared to the national average of 17.5 per cent.
And Deputy Speaker it's also a fact that Tasmania's mental health services are lagging behind the rest of the country. For example Australian Institute of Health and Welfare data reveals just 19 mental health hospital beds per 100,000 people in Tasmania, which is almost half the 36 beds per 100,000 people in New South Wales. And Tasmania's psychiatric workforce, at 10.5 psychiatrists per 100,000 people, is also well below the national average of 12.7 psychiatrists per 100,000 people.
In other words Deputy Speaker, Tasmania has a higher than average number of people who need mental health care, and a lower than average number of services to provide it.
The consequences of this imbalance are dire, for example giving evidence given to a Tasmanian Parliament inquiry late last year the Mental Health Council testified that people often feel they have no option but to threaten harm to themselves, or others, in order to expedite care.
Moreover the Australian Nursing and Midwifery Federation have warned about the risk of prematurely discharging patients and the fact that this can have fatal consequences. The AMA, as well as other expert groups, have also expressed alarm.
Deputy Speaker, the facts tell us some of the story but I'd also like to talk briefly about a case study of one young woman in my electorate, who I'll call Simone. Simone's articulate, intelligent and has first-hand experience of trying to get help during a mental health crisis. She should be listened to.
Among the things Simone recounts is how she's called the State Government's 24-hour Mental Health Helpline on a number of occasions, only to be told almost every time to go to the Royal Hobart Hospital. In fact only once has a Crisis Assessment and Treatment team visited her at home. No wonder Simone questions the point of funding this expensive service.
Moreover once at the Royal, Simone tells me how she sits for hours in the crowded and sometimes chaotic waiting room before she's attended to. And she's then faced as much as a three-day wait in the Emergency Department for a bed in the high-dependency psychiatric ward. Sometimes the screams of other patients keep her awake.
And Deputy Speaker, when Simone finally reaches the psychiatric ward there's no natural light or facilities for exercise. "It's basically sit inside in bed and watch TV while you wait for the doctor," she says. She once spent months in this environment. It's a depressing journey and sadly it's not unusual.
Deputy Speaker, Simone also recounts how she's never had a case worker, as the wait for one is years. And she laments that the Royal Hobart Hospital is her only option as the two private psychiatric facilities in Hobart won't take people feeling suicidal. Deputy Speaker, surely we can do better for people like Simone.
So where do we go from here? You know Deputy Speaker, we often talk about money and that's warranted because mental health remains chronically underfunded. Surely its self-evident that mental illness needs the same level of funding as other areas of medicine, but yet it only receives about half in relative terms. Obviously both major parties need to do better when it comes to funding mental health services.
But better mental health care is also about how we plan for the future, so we obviously also need to plan well beyond the new K-Block that's slowly emerging in Campbell Street because its only Stage 1 of the RHH Master Plan. The real improvement to mental health services is in Stage 2, which will knock down E-Block on the corner of Campbell and Collins Streets and F-Block fronting Collins Street. In the place of F-Block, a new purpose-built mental health facility will overlook the rivulet. There will also be new units for pathology, pharmacy and hyperbaric medicine.
Deputy Speaker this is the kind of visionary forward planning Tasmania's mental health system desperately needs. But unfortunately, Deputy Speaker, while I was pleased to secure $340m from the Federal Government for Stage 1 of the rebuild, Stage 2 is not yet funded. So I'm calling on all state political parties, as we approach the election, to pledge funding to fast-track this stage of the redevelopment. Or, at the very least, the Premier could pick up the phone to his Liberal Party colleagues in Canberra and convince them of the need to fund the vital project. Frankly, until this new facility is opened, and adequately staffed, all other solutions will be band-aids.
Deputy Speaker we also need increased support in the community, like more Crisis Assessment and Treatment teams, and better access to supported accommodation, because if we can relieve pressure on the hospitals and emergency departments by offering support to people experiencing mental health issues in their own homes and in their communities, then the benefits are obvious.
Frankly, the appalling state of mental health care in Tasmania cannot be allowed to continue. So, as we approach the election, politicians and candidates must demonstrate their commitment to ending the crisis, including the repair of services at the Royal Hobart Hospital with extra acute mental beds, and increased support in the community like more CAT teams and better access to supported accommodation. They must also commit to fast-tracking Stage 2 of the RHH Master Plan with its new mental health facility.
Anything less, Deputy Speaker, will see this crisis continue for decades. Tasmanians deserve much, much better.
*Andrew Wilkie, above, is the Tasmanian Independent Member for Denison in the House of Representatives
• Andrew Wilkie: State Government misleading the community on cable car
• ABC: Tasmanian election: Cable car works get green light before March poll called, documents show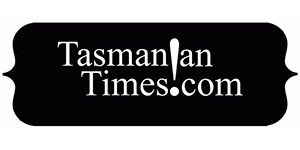 Author Credits: [show_post_categories parent="no" parentcategory="writers" show = "category" hyperlink="yes"]