The Tasmanian Liberal Party's education policy reveals a Government set on destroying the college sector, the AEU's Secondary Colleges Committee of Management (SCCOM) said yesterday.
Peta-Maree Revell-Cook, SCCOM President, said despite recommendations from its own report – the state government commissioned ACER Review into Years 9 to 12 in Tasmania – highlighting problems with the Liberal Government's blanket approach to Year 11 and 12 extensions, it has pressed ahead with the policy.
"Despite recommendations from the ACER Review that the Year 11 and 12 policy wasn't value for money and that the college system was doing a good job the Government has pursued a blanket policy of rolling out years 11 and 12 to all high schools," said SCCOM President Peta-Maree Revell-Cook.
"The ACER Review concluded that turning every high school into an extension school was not viable in Tasmania, incurring huge cost with little benefit."
"The Liberal Government needs to listen to educational experts – the college teachers – and not unqualified lounge-chair commentators with no experience of teaching in the public system in Tasmanian.
"They also need to acknowledge the data that shows that our college system is doing a great job with retention rates high and TCE attainment growing steadily."
"The Liberals have announced a new seven to 12 school at Brighton — a stones throw from the Jorden River Learning Federation Campus — which already struggles to attract students, and an extension of Cosgrove to Year 12 – all of which will drain students from the nearby Claremont College.
"There needs to be an immediate audit of this extension program to determine whether it is the best way of spending precious education dollars or a wasteful duplication of pathways already provided by colleges that will ultimately lead to the demise of our centres of excellence, by stealth."
Key findings of the 2016 ACER Review of Years 9 to 12 in Tasmania were:
EXTENSION HIGH SCHOOLS (pg. 23)
• The introduction of Extension High Schools in the government sector, as a way of broadening curriculum offerings and to therefore improve the attendance, retention and attainment of students living in regional and rural locations, is a resource intensive option, that may have low impact.
• The online surveys suggest that only 8 per cent of the student respondents in Years 9 and 10 plan to remain at their high school in Year 11.
• The administrative and assessment and reporting requirements on the small number of teachers in Extension High Schools is demanding, as the timelines for providing assessments and reports vary for students in Years 7 to 10; Years 11 and 12; and for VET studies.
• In some Extension High Schools there seems to be a misalignment between course offerings and employment opportunities in local communities. (pg. 23)
POLICY RESPONSIBILITIES:
• A low proportion of teachers at high schools believe they have the necessary qualification to teach senior secondary courses, which has implications for high schools intending to offer such courses and implications for the courses on offer by teachers in Tasmania (pg. 23)
TRANSITION FROM YEAR 10 INTO THE SENIOR YEARS
• While Tasmanian government schools in particular, are criticised for underperforming, it should be recognised that more Tasmanian adolescents than in the past are making the transition from high school to senior college, to complete Year 12. (pg. 24)
The AEU's SCCOM position on school extensions is:
1. We call on all parties to support the College system and halt the blanket rollout of expansion of 11/12 tops in Tasmanian High Schools.
2. We are concerned about the pace of this rollout given the adverse findings of the ACER Report commissioned, but ignored, by the Liberal Government. Until further details are released, and we can be guaranteed that all our students will receive quality education, this Liberal Government policy of extending all high schools to year 11/12 cannot be supported.
1. We call on the Government to undertake an independent audit and critical analysis of publicly available data of extension schools, attainment, retention and facilities, so we can guarantee that all students have access to the best quality education.
2. Any political policies relating to years 11 and 12 should be evidence-based and have students' best interests at the centre.
3. We support the ongoing provision of years 11 and 12 education in isolated schools provided the funding is fair, equitable and needs-based.
4. AEU supports innovative and creative programs that see colleges and high schools working collaboratively to develop pathways for students provided it is adequately resourced.
5. It is essential that there is equity of funding and allocation of specialist teachers across all year 11/12 sectors, so all our students can have the best quality education.
"The Greens and Labor have both committed to an audit of the extension program and we are calling on the Liberals to do the same rather than rush ahead with a policy that threatens the college system and therefore ultimately student choice and quality education for all," said Ms Revell-Cook.
"An independent, open and transparent audit is required to establish whether the extension program is value for money and delivering the best possible results and ensuring students have a choice of educational pathways in an extension school or their local college."
*Peta-Maree Revell-Cook is President of the AEU's Secondary Colleges Committee of Management (SCCOM)
Rebecca White: Labor will remove fees for students at all Tasmanian public schools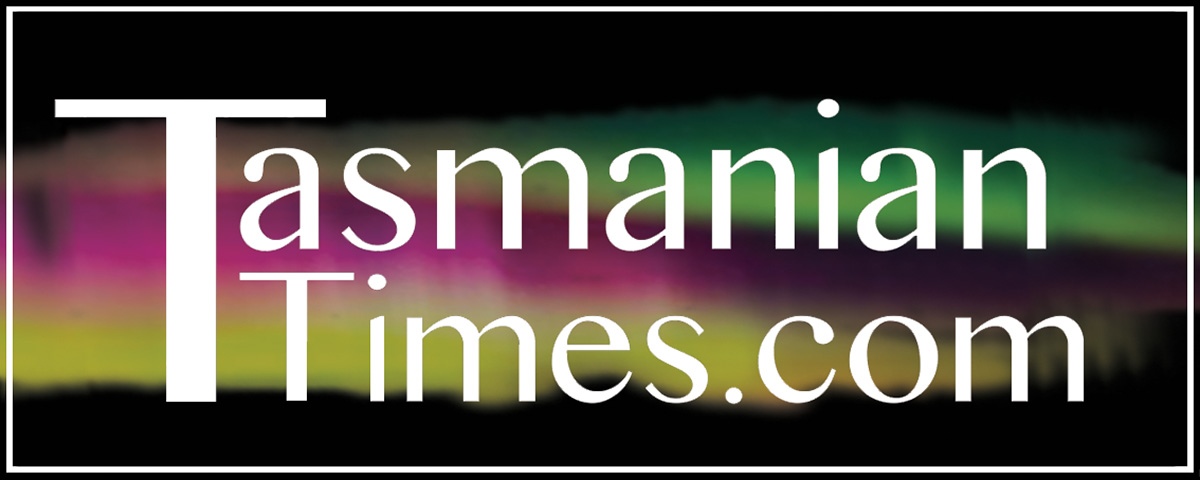 Author Credits: [show_post_categories parent="no" parentcategory="writers" show = "category" hyperlink="yes"]