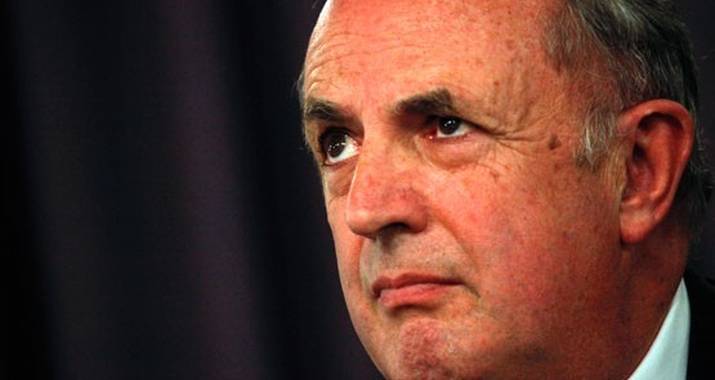 *Pic: Image from here
It's all John Howard's fault. And Kim Beazley's for going along with the Tampa incident of 2001.
A refresher, though Labor probably doesn't want to hear this …
I quote Mike Seccombe in The Saturday Paper ( https://www.thesaturdaypaper.com.au/news/politics/2018/02/10/federal-war-news-and-truth/15181812005789 ):
… The classic example dates to August 29, 2001. On that day, the master of this kind of wedge politics, then prime minister John Howard, announced that he had just authorised SAS troops to take control of the Norwegian freighter MV Tampa, to prevent it from bringing its cargo of rescued refugees to Australia.

To the horror of many of his parliamentary colleagues, opposition leader Kim Beazley rose and endorsed the move.

Later the same day, Howard upped the ante, producing legislation that, among other measures, exempted all Commonwealth officers of any legal consequences for crimes they might commit against boat people …
Seccombe has written a wonderful piece targetting John Howard as the source of so much Aussie angst … for the fundamental shift of politics into cynicism; the slide into If that what it takes … … ( It's all John Howard's fault: https://www.thesaturdaypaper.com.au/news/politics/2017/12/23/its-all-john-howards-fault/15139476005689 ).
Virginia Trioli has written a marvellous piece in the Sydney Morning Herald taking Peter Reith to task over 'the children overboard' affair. Trioli, while presenting mornings on Melbourne ABC, interviewed Reith at the time of Tampa (YouTubes below). She was roundly condemned by her listeners for being too aggressive in the interview (in my view she wasn't aggressive enough …)
Here's part of her recent article in the SMH …
ENOUGH, Peter Reith. It has been infuriating hearing the former defence minister repeat all this week that the Children Overboard scandal was just "a minor incident, long finished", just "a small thing", a "bit of a stuff-up" and that he has nothing to answer for.

While talking about his role in SBS's challenging TV series Go Back to Where You Came From, Reith has tried to both rewrite history and conveniently ignore it, and with his cavalier sidestepping of responsibility he is insulting every Australian who was and still is affected by one of the most shameful and deeply divisive moments in our political history.

As defence minister Reith, as well as John Howard and Philip Ruddock, promulgated the great untruth that asylum seekers had thrown their children in the water. And despite his office learning within hours of his statement that this was untrue, Reith did not correct the record at that time and did not admit he had been told his statement was false.

Let's revisit the facts, as established by two independent reports into the incident – and they include deeply compromising elements that Reith clearly hopes most of us have forgotten. But I haven't.

Jennifer Bryant, from the Department of Prime Minister and Cabinet, investigated advice provided to ministers about the incident; and a select Senate committee forensically broke down the matter. The facts below are from those documents.

All of this took place in the middle of the bitter federal election campaign of 2001, the so-called Tampa election. Doubts were swirling about the images of children in the ocean before Reith released them on October 10. But after Reith made his claim and released photographs to "prove" the incident took place, a military adviser rang Ross Hampton, Reith's media adviser, and left a message on his mobile phone confirming that the photographs were of another sinking. Hampton says he never received the message.

But by the very next morning, his office had been told.

On the 11th, both military and Defence Department advisers informed Reith's senior adviser (defence) that the claim was wrong.

From October 11 defence personnel told Reith or his office on at least six occasions of either the lack of evidence for or doubts about the children overboard incident …
Watch Virginia Trioli YouTubes …
• https://www.youtube.com/watch?v=3HdpfesWv7s
• https://www.youtube.com/watch?v=E3WJ10xGkas
*Lindsay Tuffin has been a journo since 1969, mainly in Tassie apart from a couple of years wandering around Oz and a few years in Pomland where he edited 'Buzz', a magazine dealing with church and social issues (beaten in audit circulation only by Aero Modeller magazine!); and a stint as a Uni chaplain back in Tassie … At the time of the Tampa incident in 2001, Tuffin was a guest on Phillip Adams' Late Night Live ( http://oldtt.pixelkey.biz/index.php/article/tt-as-embryo-on-late-night-live )
*Mike Seccombe is the Saturday Paper's national correspondent.
*Virginia Trioli is Presenter on ABC News Breakfast.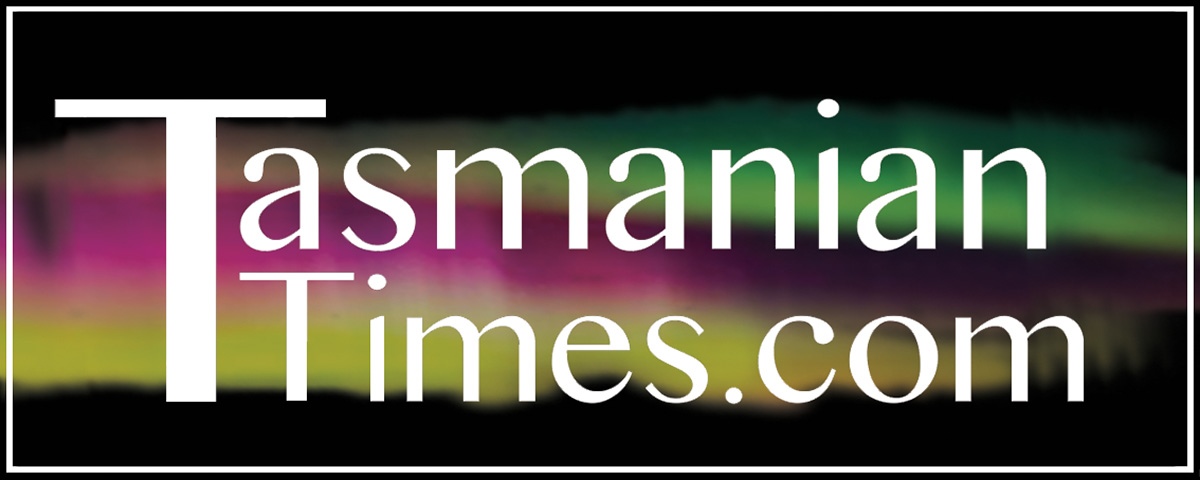 Author Credits: [show_post_categories parent="no" parentcategory="writers" show = "category" hyperlink="yes"]